How to Read a Clinical Trial Study Page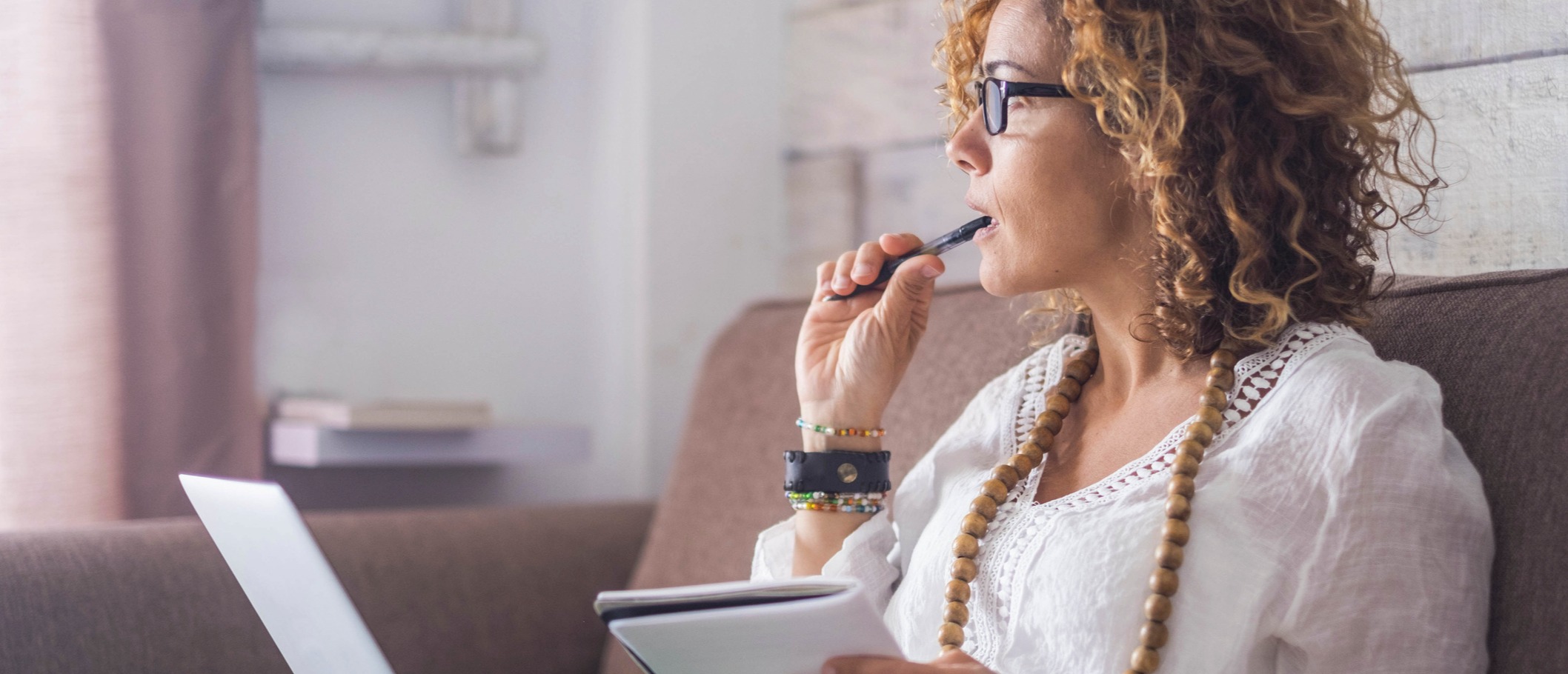 At Antidote, our goal is to connect patients with clinical trial options through a simple search process. We also know that even with our simplified process, trial listings can still be confusing and include complex language.
If you're having trouble navigating a study page you found, the below definitions can help. We also recently hosted a webinar on evaluating clinical trial options and taking the next step to learn more.
These examples are from Antidote's clinical trial search, which contains the same information as ClinicalTrials.gov but is structured in a listing to make it easier for patients to read.
Trial listing page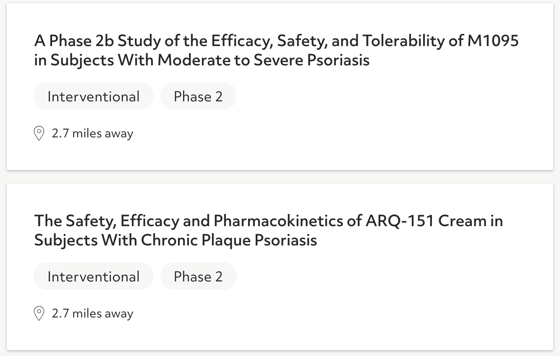 After you answer a few questions, you'll see a list of clinical trial options that you may be eligible for.
Trial phase: There are three trial phases before a drug is approved – phase 4 trials may take place after a drug has been approved or if the FDA is looking for more information to continue monitoring results. As you can see in this example, there are also sub-phases of trials. These trials may be seeking a bit of additional information before submitting results from all of the trials to the FDA.
Trial type: You'll also see here whether a trial is interventional or observational.
Interventional trials research whether a treatment is safe and effective. This includes medication as well as medical devices, alternative medicine such as acupuncture or supplements, and lifestyle changes, such as diet and exercise.
In observational trials, participants are divided into groups based on their characteristics, such as sex or diet, and monitored for health outcomes. These groups are assigned based on volunteer characteristics, rather than at random.
Condition area of the trial

In this section, you'll find the condition area for the study. Sometimes, this information may be specific and mention a subtype of a particular condition. For example, a trial may be for exercise-induced asthma, or for a certain kind of MS.
Intervention being studied

This section lets you know what treatment is being researched in the study. An "intervention" can be a medication, a medical device, or a behavior change, such as diet or exercise.
Purpose of the trial

In this section, you'll see the goal of the trial – basically, why it's being conducted. For example, the purpose of the trial may be to research whether or not a potential new treatment is safe and effective for patients. Trials may also research a non-medication option, such as a new method of health care delivery.
You may also see in this section that a trial is "observational," rather than "interventional." In observational trials, patients are not given an "intervention," meaning a specific treatment. Instead, participants are put into groups and observed. For example, a researcher may divide older adults into groups based on their diet and track health outcomes.
Clinical trial sponsor

This is the pharmaceutical company or research organization running the trial.
Unique study ID

Every trial registered on ClinicalTrials.gov receives a unique study ID.
Eligibility requirements
Here, you'll find more information about the inclusion and exclusion criteria for the trial. If you don't qualify for this trial, try looking back at your search results. Every trial has different criteria, so if you don't qualify for one, other options might work for you.
How to learn more about a trial
After you've learned the basics about a trial, the next step is to contact the trial site to learn more about the trial and the screening process before you can join.
You can also discuss trials you find with your doctor, to talk about how the intervention may impact your current treatment.
Here's an example of a list of site locations: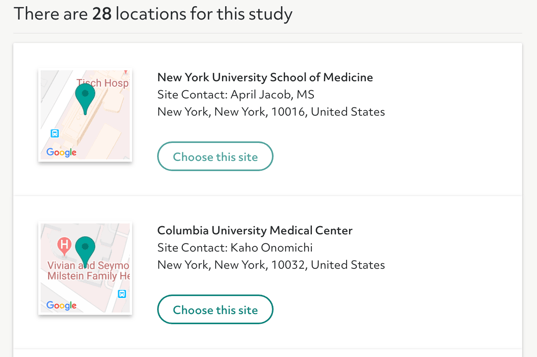 If you found a listing through Antidote, to contact a research site, choose the site location closest to you. You'll see an option to email yourself the contact information for the site. Choose this option, then reach out using the contact information listed.
This is the screen you'll see after choosing a site location: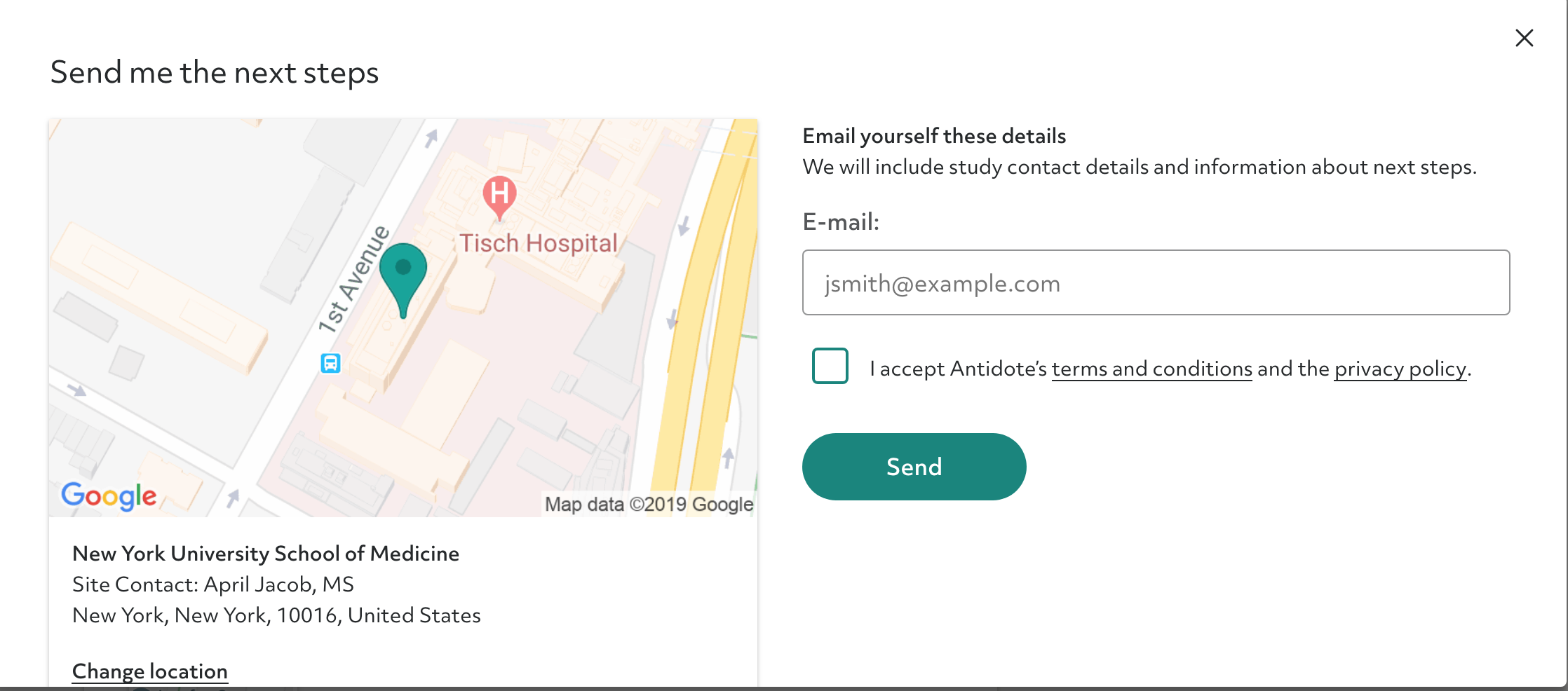 From there, a representative from the site will give you a call or invite you in to share more about the study and find out if you may be a fit.
Ready to start your trial search? Start below.