Interview and thoughts from John Linnell, COPD awareness advocate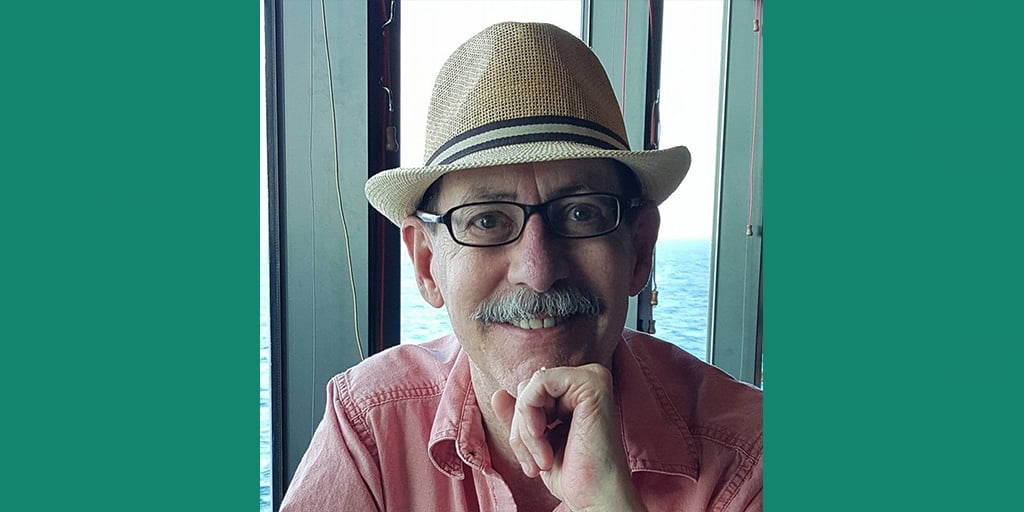 At Antidote, we believe in the power of the patient voice to provide inspiration and hope to others in similar situations. That's why we were thrilled to sit down with John Linnell, an individual who lives with COPD and who, since his diagnosis, has been advocating for COPD awareness, resources, and research. Here is John's story.
John Linnell's COPD story
Can you share a bit about your history? What was life like before COPD?
I currently live in Wisconsin, but I spent 35 years living in the metropolitan Phoenix area in Arizona, working as district and regional manager for retail, then in marketing. I had a team working under me and life was busy, but it was really fun too.
Eventually, I started to slow down. At a routine physical in 2005, I said to my PCP, "It really sucks getting old!" And he looked at me and said, "But you're only 49 — let's talk about what's going on." I explained that it was taking me two hours to get ready and feel awake in the morning, among other things. He knew my smoking history, did an x-ray right then and told me he suspected COPD, but wanted to refer me to a pulmonologist. Within twelve days, a pulmonologist did a spirometry test and said to me very simply, "you have moderate COPD."
He gave me an inhaler, told me to quit smoking, and sent me on my way. I didn't realize the life-long implications that a diagnosis of COPD would have. I took my inhaler religiously, but I didn't want to quit smoking, or admit that I had COPD. The truth is I didn't know that much about it. And life went on.
Looking back, I wish that he had educated me more about the lifelong implications of COPD and that the actions I could take would be just as important as anything he could do for me. I now understand that it is MY COPD and I need to OWN it.
Five years later, I was elevated to a Director level position in marketing at a major resort. And I knew that I wasn't doing what was expected of me. I just didn't have the energy. My boss knew my diagnosis, but he also knew I wasn't up to the job. Ultimately, the day came where he called me into the office and said "John, we've gotten to that point." And he asked for my resignation.
I didn't know what my next steps were. It didn't matter what was on my resume because I knew my work anywhere was done. That was really hard to say and to admit. I left the office and on my way home, I stopped by social security and explained what had happened. They helped me apply for disability, and thus ended my career in the workforce. But that was certainly not the end of John Linnell.
What's changed in your life since being diagnosed with COPD?
In a way, everything's changed. It's changed in a bad way in that I'm no longer able to work and I have a disease with no cure. However, on a positive note, I realized that this was "my book" and "my story," meaning that I am the author and it becomes my choice whether I will write (and live) a tragic tale, a love story, or a comedy. My decision was to continue on my path of loving and living my life...which can be quite a comedy at times.
Some people say, "woe is me" and take a seat on the couch. But exercise physiology and science teach us that the less you do, the less you're able to do. And I choose not to be the old man sitting at home with a "hose in his nose." I want to live my life. I just do it slower. Four or five years ago, I went ziplining on a Caribbean cruise. And yes, I was panting, and my 88-year-old mother-in-law was behind me asking me if I was okay. But I did it.
I believe that awareness of what you can do (instead of worrying so much about what you can't do) is just as important as the medications that we take to keep us going. It becomes a mindset, a decision to have a positive mental attitude. We can't change that we have COPD, but we can learn to live with it, and to do so in a positive manner. My life has changed significantly, but I still do many of the things that I had always wanted to do. It just takes me longer and requires more planning. I may not have chosen to get COPD, but I certainly can choose to have a productive life in spite of it.
What advice would you give to patients who are newly diagnosed with COPD?
My advice, and what other experienced patients will tell the newbies: Own your COPD. You have it now, and you always will — and while you may die with COPD, you don't have to die from COPD. Don't dwell in the negatives. Here are a few other pieces of advice:
Take your inhalers as prescribed. They're maintenance inhalers, so take them even when you are not feeling bad.
Get peer support. There are patient advocacy groups and COPD resources on Facebook and other social media platforms. It helps to interact with the community. The COPD Foundation is an excellent resource for education and has a social media platform called COPD360Social. But at the same time, remember, if someone tells you what worked for them, it doesn't mean it will work for you. You need to talk to your doctor.
Diet is more important than you'd think. Often, eating a very large meal makes someone with COPD feel breathless. It's recommended that we eat several small meals a day rather than one or two large ones.
Keep moving. Staying active is critical to slowing COPD progression, staying healthy, and living a more productive life with COPD. Yes, this means exercise! The old saying, "if you don't use it, you lose it" is so true. Our muscles use oxygen for fuel. So, just as an out of tune car uses more gas to go somewhere, our bodies use oxygen to go places as well. If we are out of shape, we are like an out of tune car and we use more oxygen (gas) to go places. A doctor-approved exercise regimen and/or pulmonary rehabilitation can truly be a lifesaver.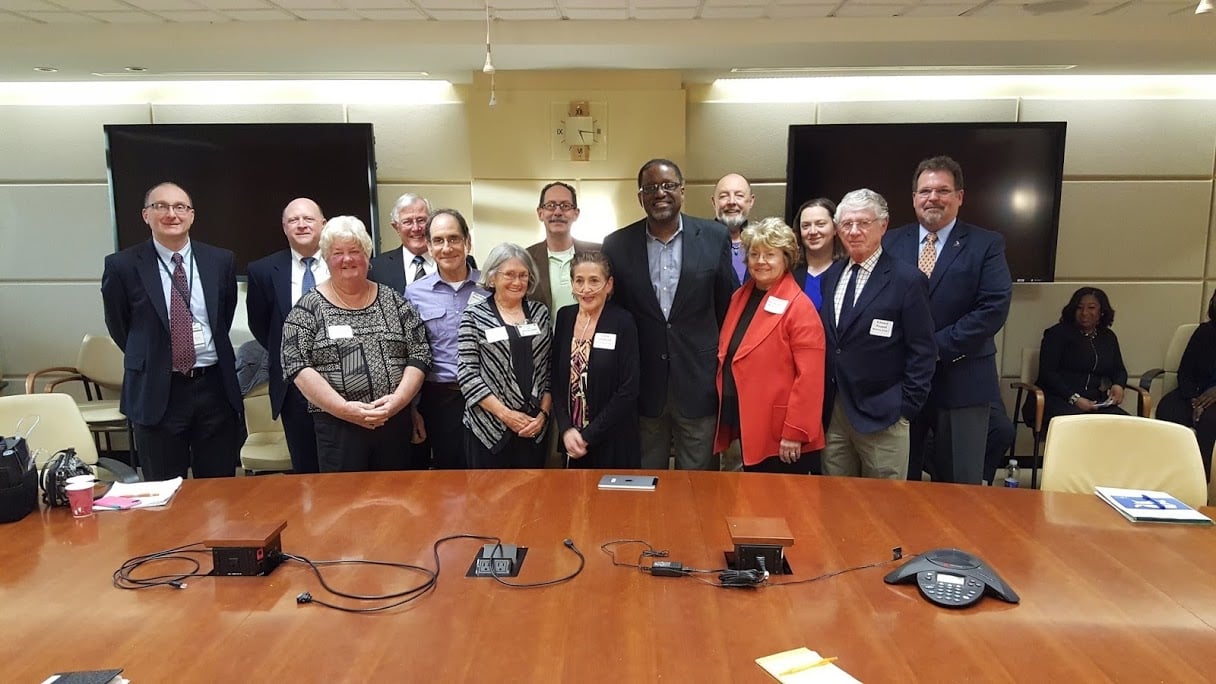 What drew you to patient advocacy work? What do you like best about connecting with others in this space? Can you share an advocacy success story or two?
No one gave me a handbook. All of a sudden, I had no job, no income, no spouse (at the time). I worried about affording my mortgage and paying for my medication and oxygen concentrator. I'm relatively intelligent and good with a computer, and I had to figure this all out on my own. So, I suppose what drew me into patient advocacy was my own story. It was the idea that I could help others navigate what was so difficult for me.
One day, at a meeting for an organization called Better Breathers run by the American Lung Association, the facilitator approached me and told me that a group had reached out looking for national patient ambassadors. It sounded like fun yet important work, so I threw my name in the hat. I was chosen, then went to Chicago for a training session. I learned a great deal about research and pharma, met lots of other patients, and my advocacy work has grown from there. When I became a state captain for the COPD Foundation, I realized that my sales, management, and marketing skills could be put to use in patient advocacy as well. Maybe I wasn't done with work. It was just in a different arena — this was my calling. I could give my time and knowledge and help people who didn't know where to turn or what to do.
COPD is a disease that many people don't even know that they have. What work have you done to educate people on the warning sights of this disease?
Sadly, in America, there are probably 14-16 million Americans diagnosed with COPD. There are also the same number of people who have COPD but have not yet been diagnosed. When I was diagnosed, I had been lacking energy for quite some time. Many people have this for a long time before they are diagnosed and start getting help.
I want people to know that if you have a cough that doesn't go away, that's a warning sign. If you have breathlessness, that's a warning sign. If you've had even 100 cigarettes in your lifetime or have been exposed to secondhand smoke, you could be at risk for COPD. Of note, smoking is only a factor in 75-80% of cases. There are other factors — they can be genetic, industrial related, or being exposed to chemicals, among others. So, if you feel out of breath, have a cough, are feeling less energetic than you used to, or have a smoking history, talk to your doctor.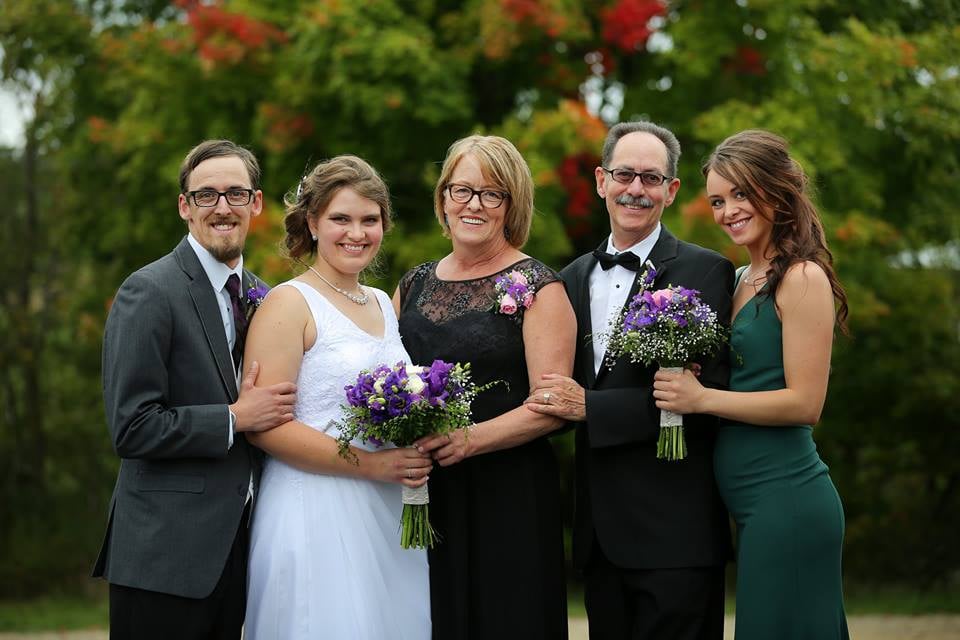 Why is research important for people living with COPD (or any disease)?
I think clinical research for COPD is incredibly important. I think patients need to embrace that and want to be involved. As a COPD community advocate, I'm very involved in research advocacy as well. When I give talks, I always include "if it's without us, it's not about us." I truly believe that, and I think other patients need to as well. That's why I've been involved with clinical trials as a patient and as a co-investigator. We can't complain and say "they don't do anything for us, there's nothing new," if we're not going to help them do something. We can be partners in care, and hopefully someday, partners in finding the cure.
I know that not everyone is going to be as involved as I am — this has become a driving force within me, giving me purpose and pushing me forward. But I would encourage anyone that feels comfortable doing it to bear in mind that this is something that benefits science and research and mostly us: the patient community. When we participate in clinical trials and studies, we help the entire COPD community, not just ourselves. All I can do is ask patients to think about it — it's important. Good stuff is down the road, but we can't get down there without you.