New technology and the clinical trials landscape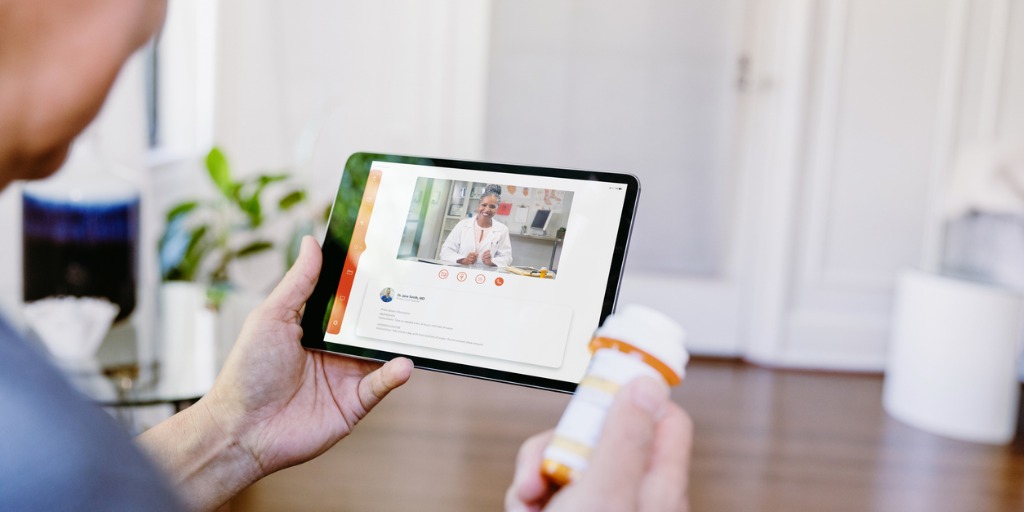 With technology advancing at a rapid pace, clinical trial sponsors and sites have been forced to rethink the avenues they use to optimize clinical trials. This has become especially apparent during the COVID-19 pandemic — for clinical trials to stay on track, they have to adopt new ways of conducting research while maintaining data integrity and patient safety. At the same time, patient centricity remains critical to the research process.
What better way to be patient-centric than by lessening the burden on patients with virtual trials and wearables? The COVID-19 pandemic has forced researchers to be creative and pushed these two trends to the forefront.
Wearables and real-time patient data
There's a big push for wearable devices, such as a Fitbit or a smart watch, to make their way further into the clinical trial journey. Wearables are capable of monitoring heart rate, movement levels, and other vital signs. "Consumer devices are lightweight and easy for patients to use, making it easier for those interested in participating in trials," says Karin Beckstrom, innovation lab, senior product manager, ERT to PharmaVoice. Wearables improve the clinical trial experience for patients by making it easier to take part. A patient using a wearable to track elements of their health doesn't need to manually track this information. Wearables are more convenient and less intrusive for participants, since participants can contribute their data from the comfort of their homes.
At the same time, wearables help researchers by providing real-time data. This is different from the typical trial experience, in which researchers get looks into very small windows of a patient's life, chiefly when they're at a site, or rely on self-reports in between visits. Since data is collected in real-time, research staff can spend less time on data entry and more time on the science itself. The breadth of data that wearables provide to researchers allows for more accurate analysis and ultimately, stronger data. This is especially true since there is a potential for a larger sample size.
Wearables don't come without their challenges, though. Processing data and ensuring consistency across devices is the first consideration that comes to mind. HIPAA and GDRP laws pose ethical and legal challenges for wearables as well. Researchers will need to keep these considerations at the forefront when they're developing their protocols.
Decentralized and virtual trials
The clinical research industry has pivoted toward decentralized and virtual trials due to the circumstances of COVID-19. With so many trials delayed, virtual trials have been one of the only ways to complete ongoing studies on time.
There are many benefits to these types of siteless trials. Not having to travel to a site lifts the massive burden that many patients face, and eConsent technology makes it much easier for patients to opt-in. Technology is making it possible to connect with the world in ways that we might not have imagined a few decades ago. And, in the time of COVID-19, siteless trials minimize health risks for patients taking part, many of whom have conditions that make them especially vulnerable to the disease.
Remote trial operation involves a steep learning curve for both patients and researchers. Study teams need to be trained on telework, network access including electronic health records (EHRs), and patient privacy (such as turning off smart speakers at home). Research participants need to have access to any technologies required for the trial (internet and smartphones, for example), and they need to be savvy enough to use these technologies as the trial protocol dictates.
There are other challenges to virtual trials as well. Making sure investigational treatments sent to patients are properly controlled, used, and stored is a major concern. What happens, for example, if the power goes out and your refrigerator housing the investigational treatment stops running? Alexander O'Leary of Clinical Trials Arena expounds on this: "What happens if a wearable suffers a technical malfunction? The device cannot be easily replaced – at best, delivery of a new device is hours away, and that is once the patient and the study team know it has a fault." The need for lab testing to determine eligibility or monitor patients is an issue as well for virtual trials. When siteless trials require labs, recruitment companies can help facilitate this logistical part of the journey. Another important concern is data security. With more information stored in the cloud, researchers will need to ensure that patient data is entirely secure and unable to be hacked.
While reliance on tech can cause challenges, many experts are optimistic about virtual trials. As Henry Levy, the general manager of Veeva Vault clinical data management system (CDMS), site and patient solutions, said to MobiHealthNews, "This will need both physical and technological advancement in virtual trials, but, with interest expressed from across healthcare — pharmaceutical companies, health tech innovators, national care providers and hospital administrators — virtual trials appear to have a bright future."
Antidote's approach to clinical trial recruitment is proven successful in this changing environment, saving sponsors recruitment time, while providing a positive trial search experience for patients.