Clinical trial recruitment: 5 best practices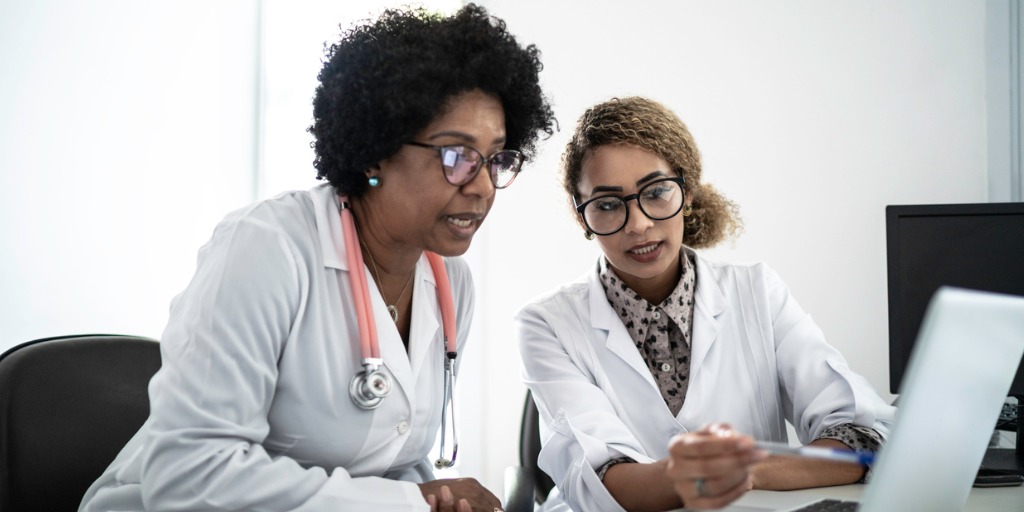 Clinical trial sites are increasingly looking to digital media for patient recruitment, but many still aren't getting the results they're looking for. We spoke with our Digital Marketing Manager, David Tindell, to hear his tips on running a successful clinical trial recruitment campaign that connects sponsors with eligible and interested patients.
Think from the patient's perspective.
Patient centricity is important in every part of clinical trial planning, and makes a difference when considered in patient recruitment, too. When creating advertising and other materials, think about what a patient would want to know when making the decision to join a clinical trial. Patients report that it's helpful in their decision-making to know the trial's potential risks and benefits, the purpose of the trial, and the physical location of the research center. It's also important to keep health literacy in mind — many American adults struggle with following medical directions. Use simple, straightforward language and consider checking the reading level of your materials before using them in your campaigns.
Understand the advertising policies of the platforms you plan to use.
Different digital platforms have different policies on how you can talk about medications and medical information. Having compliant ads will ensure your campaign will run as planned, and save your Facebook or Google Ads account from possibly being disabled. Pay particular attention to Facebook's Advertising policies regarding personal attributes. "For example, Facebook advertisers are allowed to specify medical conditions in their ads, but the language must not imply that the audience has that particular condition," says David Tindell, Digital Marketing Manager at Antidote.
Have a plan for reaching patients who match your specific trial criteria.
Facebook, for example, offers specific interest targeting that can help you find patients within a particular therapeutic area. Some inclusion/exclusion criteria, such as being on a particular medication, may be more challenging to target. When developing your outreach materials, have a plan for communicating more specific criteria to patients so you don't waste advertising dollars on ineligible submissions. "Such a plan could include alternate landing pages, ad variations that highlight the criteria, or something more creative," says Tindell.
Analyze your campaign results.
In a survey Antidote conducted, 57% of sites surveyed use social media for trial advertising, but only 9% cite it as their most successful source. Improving your process of analyzing results and measuring ROI could help. Analyzing results also helps you optimize for the future. "I think savvy recruiters understand the cost savings and tracking benefits of digital," says Tindell. "But I do not believe many have dug deeply enough into the data to understand, at each step in the funnel, where they could uncover additional cost savings." Tindell recommends using Facebook Audience Insights for a more in-depth look at your results.
Stay up-to-date on emerging outreach platforms and tools.
The digital marketing landscape is always changing, and it can be challenging to keep up with new options for outreach, including TikTok, Snapchat, Quora, Spotify, and Reddit. One new tool Tindell has been using is Facebook Messenger ads. "Having an automated conversation with a potential clinical trial participant can be used to better screen a patient, increase the eligibility rate of applicants, decrease costs, and improve the patient's experience," says Tindell. Facebook has some great examples of successful Messenger Ad campaigns with bots. If you can't program in JavaScript Object Notation (JSON) but still want to build your own Messenger bot, here's a list of useful Facebook Messenger Bot Builder Platforms to help.
Looking for more ideas? Learn about how Antidote has helped CROs and pharmaceutical companies accelerate their research.