Patient recruitment challenges? Try this.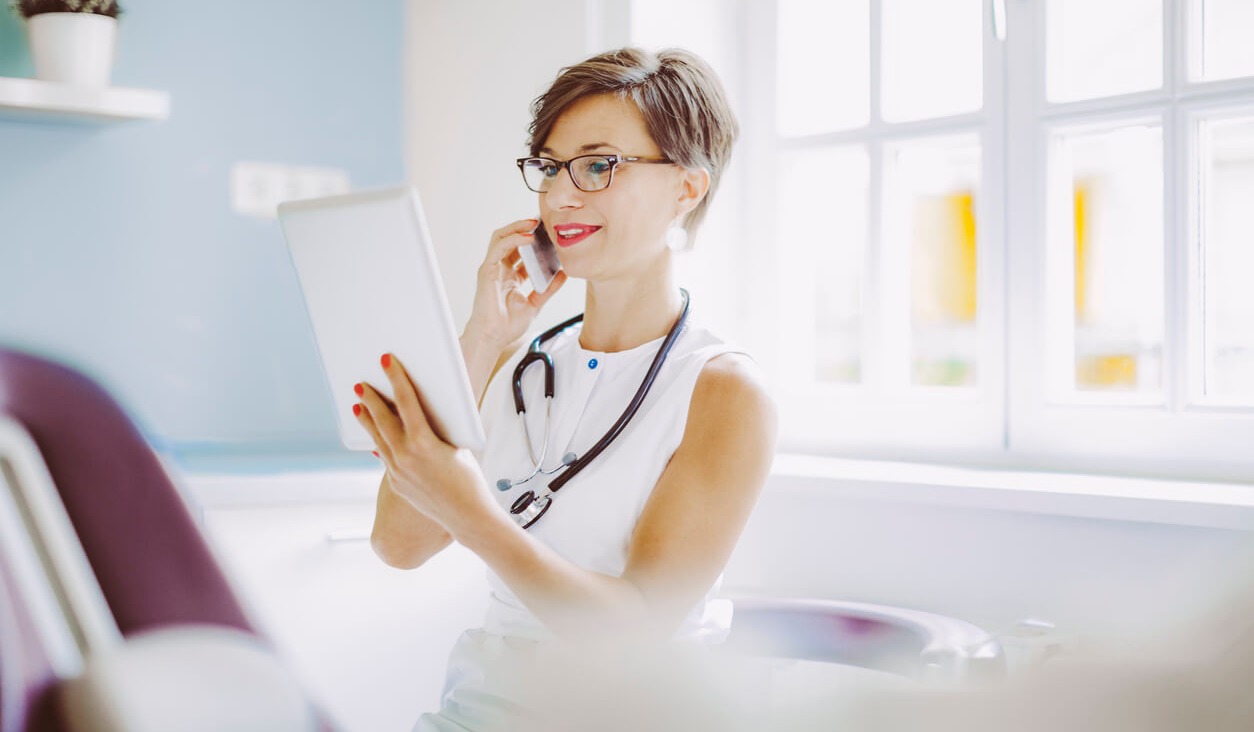 Challenge 1: Unresponsive patients
Your sites are receiving email addresses and phone numbers from patients who are apparently interested in your trial. But when the site reaches out to them to follow up about your trial? No response.
This is one of the most common patient recruitment challenges we hear about at Antidote. Providing effective patient follow-up can help – and can create a better experience for patients, too. Your patient recruitment company and site staff can work together to ensure patients have multiple opportunities to take part in your trial.
Here are a few ways to get in touch with patients and solve for this very common patient recruitment challenges:
Contact patients multiple times, through more than one channel. With the rise in robo-calls and a drop in phone pickups, it can be quite difficult to reach patients. Leave detailed voicemails with windows of time to call back, and try emailing and texting, too. At Antidote, we work with research sites to share best practices on patient follow-up, and remind busy site coordinators to send timely communications to patients.
When applicable, explain any transportation support or other IRB-approved incentives in your follow-up messaging. In Antidote's research, while transportation issues were not the most-cited reason patients chose not to participate, they did matter more to lower-income patients and people of color. Including transportation support, when available, in your follow-up communications with patients can make or break their interest and ability to take part.
Give patients the opportunity to reschedule. Life happens, and if a patient has to cancel a site visit, that doesn't necessarily mean they're no longer interested in participating in your trial. In this instance,ask the patient if they're able to reschedule for a later time. If they're not sure of their schedule, make a note to call them back to try again. Consistent follow-ups ensure that your trial won't miss out on interested patients.
Challenge 2: Protocol complexity
Are patients responding to calls and attending site visits, but many aren't qualified for the trial? This recruitment challenge can stem from a challenging protocol with strict requirements around measures like symptom severity, or specific results related to blood tests.
Try these approaches if patient eligibility is a challenge for your trial:
Work with a patient recruitment company that screens patients over the phone, too. While online advertising and patient screening is effective in generating interest, digital forms can create opportunities for errors and erroneous submissions. For complex trials, taking the additional step to screen patients over the phone can confirm responses and give patients the opportunity to ask questions about the trial. This step can help improve patient eligibility at the site level.
Ask for medical records or test results before patients reach your sites. If your trial has specific requirements such as cholesterol levels, consider working with a recruitment company that can collect blood test results in advance through relationships with a lab. It's also helpful to receive medical records in advance of a site visit to confirm diagnosis and medication information.
If possible, make adjustments to your study protocol. Research teams do their best when planning a trial to create a study protocol that's both scientifically vigorous and makes sense for patients. Sometimes, challenges only become apparent once the trial is live. Stay in regular communication with sites to get a sense of whether one eligibility criteria in particular is slowing down trial progress, and consider creating an amendment if possible.
Challenge 3: Limited referrals
Another common recruitment challenge is simply not generating enough interest in your trial to begin with. If you're not getting enough referrals at your sites, these tips can help:
Increase your referral volume. Low-quality patient referrals aren't the only source of recruitment issues. Inconvenient site locations and other trial-specific concerns can also slow down the process. Talk with your patient recruitment vendors about increasing volume, if your sites aren't receiving enough referrals.
Ask for feedback from patients. One of the best ways to figure out what isn't working in your trial is to ask patients directly.
For example, Antidote recently conducted outreach for a Crohn's disease clinical trial. A significant portion of respondents to our ads told us that they didn't have Crohn's disease at all. Confused by this trend, we decided to conduct a survey of patients to understand why they were responding to Crohn's clinical trial ads when they did not, in fact, have Crohn's disease. We learned that ads related to Crohn's disease may also attract patients with other gastrointestinal troubles, and we adjusted the language of our ads accordingly.
If you're dealing with a recruitment challenge that you can't seem to figure out, asking
patients directly can be one of the most straightforward ways to get answers.
Update your outreach materials. Sometimes, a trial has to be positioned in the right way to resonate with patients. The benefits of taking part that your trial team identified may not necessarily be the same ones that patients connect with in the real world. If your existing outreach materials aren't getting the results you planned on, consider testing out new materials – even if that means getting another round of materials approved by your IRB. If you're already conducting a patient survey, you can consider asking patients what trial benefits resonate most with them. You can also take a look at research on why patients do – and don't – participate in research.
Looking for more solutions to patient recruitment challenges? Download our case studies to see how Antidote has supported clinical trial recruitment for our clients.