Ulcerative colitis research round-up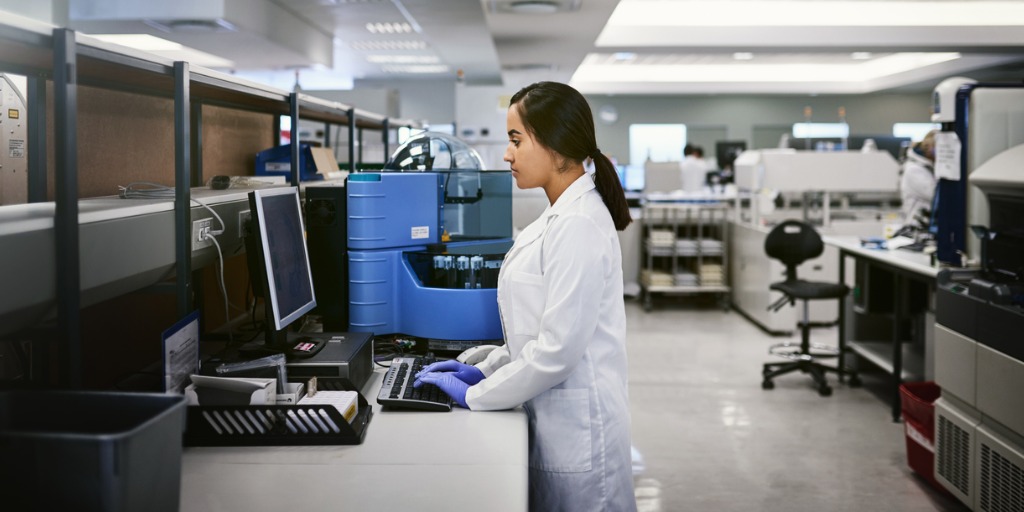 Ulcerative colitis, a common form of inflammatory bowel disease (IBD), is characterized by continuous inflammation of the colon. There is no known cure for ulcerative colitis and flare-ups may recur. That's why scientists are actively researching treatments and therapies for people living with ulcerative colitis.
We gathered some of the latest research on UC: using artificial intelligence to assess ulcerative colitis; cannabinoids and the prevention of colon cancer; and how fructose in the diet of people with ulcerative colitis might worsen their IBD.
Using artificial intelligence to assess ulcerative colitis
Researchers from Japan's Tokyo Medical and Dental University have uncovered a system that may be more accurate than existing methods in diagnosing ulcerative colitis, and may also reduce the need for these patients to undergo invasive procedures. Findings from a study published in Gastroenterology show that a newly developed artificial intelligence (AI) system can evaluate endoscopic findings of UC with an accuracy equivalent to that of expert doctors.
"The interpretation of endoscopic images is subjective and based on the experience of individual endoscopists, thereby making the standardization of evaluation and real-time characterization challenging," says lead author of the study Kento Takenaka. "To address this, we sought to develop a deep neural network (DNN) system for consistent, objective, and real-time analysis of endoscopic images from patients with UC (DNUC)."
This is extremely valuable for patients and clinicians. This DUNC system may be able to identify UC patients who are in remission without requiring them to undergo biopsy collection and analysis. This saves the UC patient yet another invasive medical procedure and it saves time and money for medical institutions.
Cannabinoids and the prevention of colon cancer
Patients with IBD are at a higher risk of developing colorectal cancer. A recent study published in iScience by authors from the University of South Carolina suggests that treatment with THC prevented the development of colon cancers in mice.
"The fact that we were able to show that treatment with THC prevents inflammation in the colon and at the same time inhibits the development of colon cancer supports the notion that inflammation and colon cancer are closely linked," says Prakash Nagarkatti, Ph.D., University of South Carolina School of Medicine. "Thus, in patients who are at a higher risk of developing colon cancer, THC or other anti-inflammatory agents may be beneficial." This is important news for patients living with UC.
The THC used acts through a CB2 receptor and produces no psychoactive effects. Understanding the mechanisms of IBD and developing treatments like this to prevent IBD and associated cancers are crucial.
How fructose in the diet of people with ulcerative colitis might worsen their IBD
A recent study in mice suggests that a diet high in the sugar fructose exacerbates IBD, including ulcerative colitis. The findings were published online in the journal Cellular and Molecular Gastroenterology and Hepatology.
David Montrose, Ph.D., of the Renaissance School of Medicine at Stony Brook University, and colleagues from Weill Cornell Medicine, conducted the research. The scientists investigated the effects of a high fructose diet on three different mouse models of IBD: chemical, bacterial, and genetic. Eating large amounts of fructose worsened colon inflammation in these animals.
While inducing colitis in mice isn't necessarily a perfect reflection of the complex human diet, the researchers plan to use the baseline findings to investigate ways to prevent the inflammatory effects of dietary fructose.
Current treatments don't work for everyone living with ulcerative colitis. Clinical trials are researching potential new treatment and intervention options, and need volunteers to take part. If you're interested, start your trial search below by answering a few questions to find opportunities near you.