The benefits of a COPD support group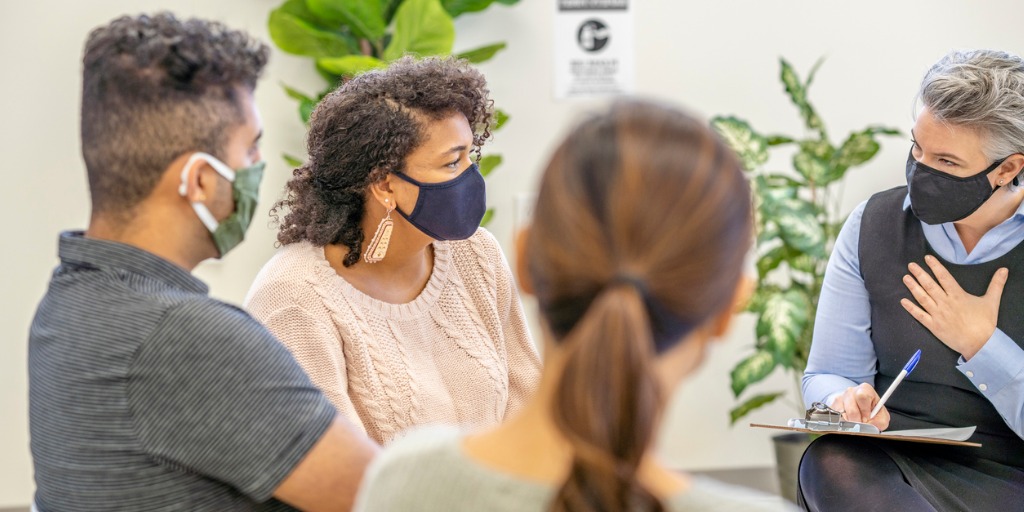 When it comes to living with chronic obstructive pulmonary disease (COPD), you don't have to feel alone. More than 16 million Americans have COPD, and many more people are living with it undiagnosed. There are a variety of COPD resources and support networks out there, all with an array of benefits. We explore the importance of joining a COPD support group and share easy-to-access resources for people living with COPD, their families, and their care partners.
Why having COPD support is so important
Finding support when you need it is critical to managing your COPD. Family, friends, co-workers, other people living with COPD, and your healthcare team can support you in a number of ways to help you feel less alone. Within your support networks, you can learn new skills to manage situations you've never encountered, as well as offer different approaches you may not have thought of before.
With COPD, breathing can be difficult, and the action plan you need to manage symptoms and complications can be complex. Having support can help you understand your condition and treatment options better. Being a part of a support network can help you learn more about the latest research in COPD, and provide you with tools to take charge of your own COPD as well.
At the heart of it, support groups help people living with COPD in these ways:
Learning more about COPD
Feeling understood by others living with similar challenges
Hearing stories to which they can relate
Gaining tips and tricks for improving life with COPD
Getting exercise
Help to quit smoking
Feeling generally happier and less afraid
It helps to have a core group of family, friends, and healthcare providers you can rely on, especially on the toughest days. If you need support from friends and family, be specific about how they can help you. COPD.com offers a good list of what you might considering asking your support network to help you with, such as:
Go with you or take you to doctor's appointments
Take notes at your medical appointments so you can remember all of your healthcare provider's instructions
Remind you when you need to take your medications
Remind you to refill your medication, or help you set up automatic refills with the pharmacy
Help with household chores and errands like grocery shopping, cleaning, and cooking
Make household items more accessible for you — like rearranging items in cupboards and cabinets, or setting up a room for you on the ground floor so you don't have to climb the stairs
Check in with you every now and then to see how you're feeling and how you're managing your routine
Due to the COVID-19 pandemic, for safety and health reasons, support for people with COPD, as well as their family members and caregivers, has largely gone virtual. There are, however, still in-person events and groups that you can be a part of.
COPD leadership groups
For people living with COPD, advocacy organizations offer a breadth of support, including in-person events and meetings, digital communities, forums, and educational opportunities.
The American Lung Association (ALA) is committed to supporting those affected by COPD, and offers a variety of resources and information about the disease. Their Better Breathers Club program has connected people living with lung disease to education, support, and each other in communities around the country for over 40 years. They hold virtual meetings, in-person meetings, and webinars. Living with COPD is a support and discussion community for COPD where members share advice for breathing problems, oxygen, pulmonary rehab, and more. ALA's library also includes videos and other resources for COPD patients and caregivers.
COPD Foundation is a non-profit organization that engages, educates, and empowers their community through a unique "360 degree approach." Their goal is to mobilize partnerships between patients, caregivers, health care professionals, researchers, academic institutions, government agencies, and industry leaders with a core mission of preventing COPD, improving the lives of those affected, and stopping the progression of COPD. It's easy to join their interactive online community, COPD360Social, with over 47,000 members.
When we spoke with John Linnell, a COPD patient and advocate, one of his main pieces of advice to newly diagnosed COPD patients is to get peer support. "There are patient advocacy groups and COPD resources on Facebook and other social media platforms," says Linnell. "It helps to interact with the community. The COPD Foundation is an excellent resource for education and has a social media platform called COPD360Social."
COPD support through social media and other digital communities
With most people spending their time at home, the digital space has become an extremely important way for people with COPD to connect to their communities.
Facebook "groups" are a great way for those who have been diagnosed with or are affected by COPD to meet others with similar experiences. Here are a few examples of groups and pages:
There are more Facebook groups, too. You can look for Facebook groups here.
PatientsLikeMe is one of the world's largest personalized health networks, where people with all kinds of conditions, symptoms, and challenges can connect online. The lung and respiratory forum has over 50,000 members, with 2,000+ posts and 465 topics to sift through.
As for COPD Reddit communities, r/COPD is dedicated to discussion, tips, and treatments that help those living with COPD. This is a place for support, articles, questions, and advice. The 1,200 member community discusses symptoms, coping mechanisms, diagnosis stories, treatment options, and more.
Social media networks have become platforms for many people with COPD to share their stories, meet others with similar experiences, and support one another. These are five accounts we're fans of that you should follow on social media if you're interested in learning more about life with COPD.
New studies are testing the safety and efficacy of investigational treatments for COPD. People living with COPD are needed to help move this science forward.