End of year wrap-up: Thank you to our partners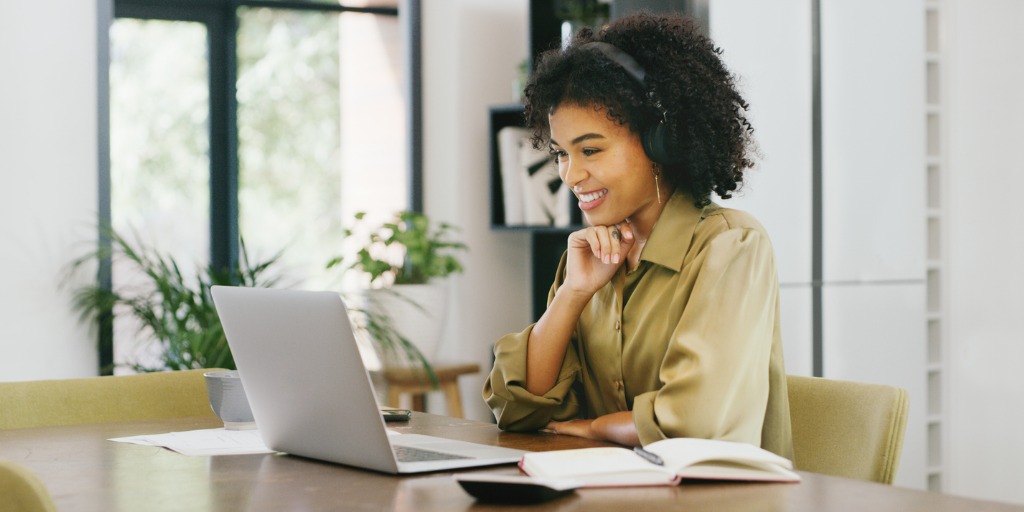 As 2021 wraps up and 2022 begins, we wanted to give a shoutout to all of our partners: Thank you for doing all the instrumental work you do day in and day out!
We were lucky enough to have deep conversations with our partner organizations and patient advocacy groups about so many important issues: How are they getting used to the new norms? What support have they been able to provide during the COVID-19 pandemic? What stories and events were particularly noteworthy this year? And why clinical trials and research studies are more important now than ever. Check out this recap of our 2021 partner-related content and features.
Jessica Thomas' multiple sclerosis story
Through her job as a clinical social worker and a partner in multiple sclerosis care, Jessica Thomas' goal is to help people living with MS navigate the emotional aspects of physical disease. "My passion and my professional purpose now is to help my community." We were honored to be able to sit down with Jessica via Zoom and hear her MS story. This video was developed with the support of our partner MS Views and News, who graciously connected us with Jessica. Read more
Discussing diversity in clinical trials with Clinical Ambassador's Allison Kalloo
People of color have been (and continue to be) particularly underrepresented in clinical research. We spoke with Allison Kalloo from Clinical Ambassador about the historical underrepresentation of communities of color in clinical trials and what steps are being taken to increase racial diversity in research, particularly for COVID-19 prevention and vaccine clinical trials.
"Own Your Crohn's": Tina Aswani Omprakash talks to us about her IBD story
Tina Aswani Omprakash, a Crohn's disease patient and advocate, helps empower the chronically ill and disabled. Her site, "Own Your Crohn's," features her own experiences as well as the stories of IBD patients from around the world. We were lucky to have the opportunity to speak with Tina recently. She told us about her Crohn's disease diagnosis, how cultural stigma impacted her journey with IBD, why cultivating an online community is so critical, and the importance of participating in clinical trials.
Stacey Kennedy-Conner shares her lupus story
Stacey Kennedy-Conner was 15 years old when she was diagnosed with lupus. Through mentors at her high school, she was connected to lupus advocacy groups, and was introduced to the importance of building a sturdy support network. Now 18 years into her lupus journey, she lives in Chicago with her husband, works in the school system supporting families with resources and services, and is a devoted advocate for lupus research and clinical trials.
We were honored to be able to sit down with Stacey via Zoom and hear her lupus story. This video was developed in partnership with the Lupus Research Alliance, who graciously connected us with Stacey. Read more
Why we recognize World Mental Health Day: A Q&A with NAMI
Millions of Americans are affected by mental illness every day, either directly or indirectly. In recognition of World Mental Health Day, we spoke with the team at NAMI about resources available for people impacted by mental illness, support networks, awareness events, the importance of clinical research into mental health conditions, and what the mental health research landscape looks like.
In focus: MSAA's Art Showcase
MSAA holds a variety of special events each year, one of which is an Art Showcase that celebrates the work of artists affected by multiple sclerosis. Having a hobby or interest such as painting, drawing, or photography can be a positive influence on mental well-being for people with chronic illnesses. We caught up with the MSAA team to learn more about their Art Showcase and its success over the years:
Talk of the Towne episode 01 featuring JDRF
We're excited to share the premiere of Talk of the Towne, our new podcast that focuses on the ultimate sweet spot: that special place where science and patients converge.
Our host, Rich Towne, was trained in pharmacy and currently works in Clinical Informatics at Antidote. In each episode, Rich welcomes a new guest from an organization with which Antidote is working, and takes an in-depth look at particular therapeutic areas, zeroing in on the story that Antidote's data is telling about how best to connect patients and research.
For our first episode, we sat down with Dr. Sanjoy Dutta, the Vice President of Research at JDRF. Listen here:
A conversation with the College Diabetes Network
The College Diabetes Network (CDN) is a national organization serving thousands of Type 1 Diabetes (T1D) students, their families, and their support networks. We spoke with the CDN to learn more about how they got their start, what they've been doing to help the T1D community throughout the COVID-19 pandemic, and why T1D clinical research is so important.
A Q&A with the GO2 Foundation LungMATCH Navigation Team
November is Lung Cancer Awareness Month (LCAM), an important time of year for the lung cancer community to unite to raise awareness, educate, and spread hope. We spoke with the LungMATCH Navigation Team at the GO2 Foundation about all things LCAM, the latest developments in lung cancer research, and what excites them most about upcoming lung cancer clinical trials.
National Alzheimer's Disease Awareness Month and a discussion with the BrightFocus Foundation
November was both National Alzheimer's Disease Awareness Month and National Family Caregiver Month, a time to show support for the millions of people who are living with Alzheimer's disease and to honor the invaluable family members and friends serving as Alzheimer's caregivers. Stacy Pagos Haller, President and CEO of the BrightFocus Foundation, talked to us about why recognizing Alzheimer's disease and family caregivers during this time is so important, how the BrightFocus Foundation helps build community, and why clinical research is a critical piece of the search for potential Alzheimer's treatments.
An interview with the Allergy & Asthma Network
Allergy & Asthma Network (AAN) is a leading nonprofit in asthma, allergies, and related conditions. We caught up with Mary Hart, the Director of Research at AAN, about their mission, how the COVID-19 pandemic is affecting the AAN community, and their groundbreaking Asthma360 registry project.
A conversation with Courtney Wulf about her lupus story
Patients are at the core of clinical research, and in our work, we're lucky enough to meet advocates and amplify their voices. We were thrilled to have a conversation with Courtney Wulf, a lupus patient and the principal/founder at Premier Patient Advocacy Associates. She spoke to us about the need for a strong support system, how COVID-19 has impacted lupus patients, the connection between lupus and mental health — and what research and advocacy mean for the lupus community. After hearing Courtney's inspirational story, it's no surprise that Premier Patient Advocacy Associates' mission is "to inspire, connect, and elevate the patient's voice."
Antidote catches up with the founder of partner organization Andaman7
Andaman7 is dedicated to improving healthcare by providing innovative software technology, with security by design and privacy by default, that enables patients to get full control of their health data. We are proud to partner with this organization to more effectively match patients to trials, and were thrilled to catch up with Vincent Keunen, founder of Andaman7. In this interview, Keunen discusses his own extraordinary story, how best to empower patients, and the benefits of decentralized clinical trials for the wider health ecosystem.
---
We're always looking for partners who share our commitment to driving patient engagement in clinical trials, accelerating research, and supporting patient communities. If you'd like to join our robust partner network, get in touch.