5 ways Antidote keeps patients top of mind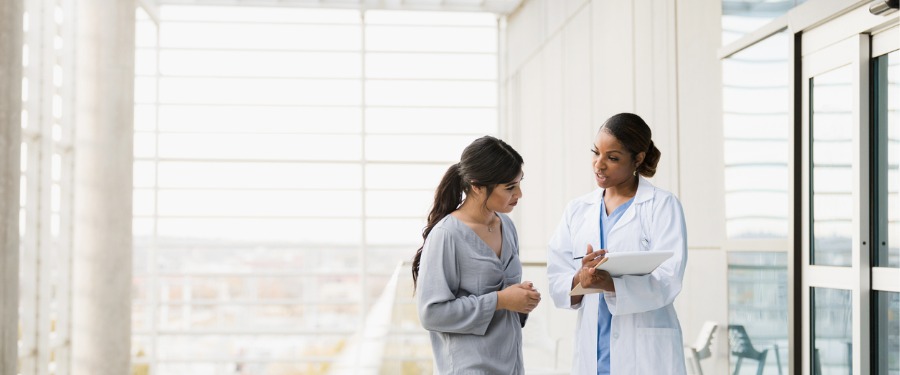 Recruiting an adequate number of qualified participants is one of the most important aspects of a successful clinical trial — but it is also considered one of the most difficult. Clinical trial recruitment costs make up a major portion of the expenses that study sponsors incur, and when trials have to be delayed due to a lack of participants, each day of the setback can cost sponsors between $600,000 to $8 million.
While there are many factors that impact whether or not a patient recruitment campaign is successful, one of the key elements is the patient experience. If the process of learning about and enrolling in a clinical trial is cumbersome, dated, or otherwise unpleasant, it is far more likely that individuals will neglect to sign up or will drop out early on in the process.
That is why Antidote is so focused on keeping patients top of mind — by creating a patient-centric clinical trial matching process, we are able to engage and enroll more eligible patients for our client's studies.
How Antidote keeps patients in focus when recruiting for clinical trials
1. We meet patients where they are
Connecting with individuals who meet specific clinical trial criteria is one of the biggest challenges in clinical trial patient recruitment — but by starting outreach where patients already are, we can increase the opportunity to find the right candidates. Through Antidote's extensive partner network, we're able to distribute study information directly through our connections, so patients learn about trial opportunities from a trusted source with which they are already engaged.
2. We offer consistent branding for a streamlined patient experience
Getting patients to complete the screening process is the first step toward enrolling them in your study, but a confusing or inconsistent user experience can lead to a high number of incomplete submissions. To make sure our clinical trial recruitment tools are as effective as possible, Antidote offers trial sponsors white-label branding capabilities throughout the screening experience. This enables sponsors to specify the branding, fonts, and colors throughout, creating a consistent patient flow from start to finish.
3. We make sure our search tools are user-friendly
For individuals interested in clinical trials, being able to find one in a user-friendly way can make all the difference in their participation rate. Research shows that clinical trial participant engagement is much higher when sponsors make the process streamlined, and we design our pre-screeners with this philosophy in mind. The ease of use makes it simple for individuals to find trials for which they may be eligible.
4. We prioritize patient-centric communication
Providing patients with a positive experience is vital at every point in the clinical trial journey, which is why patient-centric communication is one of Antidote's cornerstones. Our Contact Center specializes in building trust with patients and distilling complex medical jargon into language that's easy to understand. Each Patient Care Advocate in the Contact Center goes through a robust sensitivity training program, and multilingual Advocates are available to communicate with patients in the language they're most comfortable with.
5. We aim to educate and engage patients
The process of searching for, enrolling, and participating in a clinical trial can be confusing for many reasons, which is why we aim to be a resource for every patient that engages with Antidote. From working closely with sponsors to ensure our outreach materials will resonate with potential participants to helping patients understand what to expect from a research study, we provide a robust library of resources for patients at every stage of the process to help make the trial participation journey less intimidating.
If you're interested in how Antidote can help you recruit patients more effectively, our case studies can provide insights into our results — download them today.