How Antidote's Contact Center gets to the heart of patient-centricity: A Q&A with Andy Schulz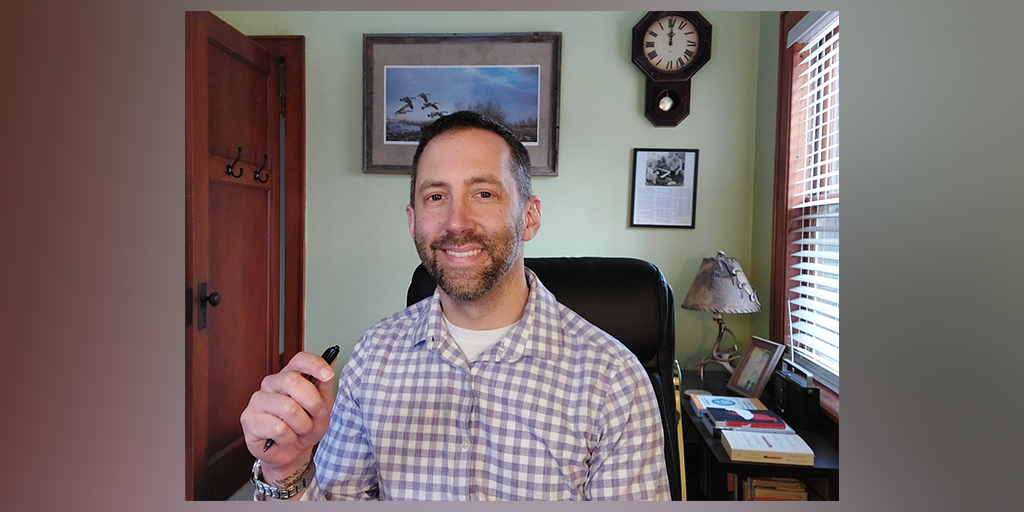 Two of the most critical components of any clinical trial recruitment campaign are patient-centricity and trust. Antidote has a robust Contact Center with personable and knowledgeable agents that walk patients through the prescreening process and answer any questions along the way. We spoke with our Contact Center Operations Manager, Andy Schulz, about why he joined the team, what his team's day-to-day looks like, why it is so important to provide patients with a positive experience during their clinical trial search process, and how his team approaches phone script writing.
Tell us about your history with Antidote. When and why did you join the team?
I joined Antidote in the Spring of 2021, which ended up being a fantastic intersection of time where Antidote's growth and future-focus met with my expertise and desire to grow a team. My background has been mostly in e-commerce and building seasonal teams. This has required me to be focused on omnichannel service execution as well as optimizing speed to delivery, which are two critical elements in the clinical trial recruiting space. In my first year at Antidote, we have already made significant strides in creating a Contact Center that puts patients first through streamlined and focused workflows. We have also enhanced our phone scripting process to be more intuitive to our agents, allowing for them to have critical information at the right time, and providing language with a tone that is distinctively ours. As important, if not more so, is the continued development of a positive and helpful culture that empowers agents and ultimately keeps patients happy and engaged.
What is Antidote's Contact Center? What does your team's day-to-day look like?
Our Contact Center is made up of entirely remote Patient Liaison Managers, who are selected based upon a behavioral profile of courteousness, professionalism, and communication skills. They span the entire country and are trained to speak with potential participants for each study, and have a comprehensive understanding of patient privacy. While each day is unique, our team's approach is very structured. We have a blueprint that all of our agents know and understand, which aligns action around a priorities-based approach. How each agent approaches their day is based upon a set of patient-centered criteria. Beyond the obvious matter of how long a patient has been waiting, the channel (that is, how they contacted us) they used, where they are located, and which study they are contacting us about are used in conjunction with their contact history to optimize our work queues. We also make sure to focus on ongoing training and development of our team, complete with team-building and regular communication on improvement opportunities.
Why is it so important to provide patients with a positive experience during their clinical trial search process?
Enrolling in a clinical trial is a serious and individual choice, so building trust is central to having a positive experience. Information on clinical trials can be found in a variety of ways. It's all mostly free data, but it's also a jungle. Listings on sites like ClinicalTrials.gov are also designed for researchers; most patients can't understand medical jargon. Inclusion and exclusion are complex and hard for patients to understand, and in their current format, presentation of data are quite literally hard to read. Antidote's clinical trial matching tool, study pages, and prescreeners for sponsors boil down complicated data and language into an understandable, trust-worthy format for prospective participants.
Making the information concise and easy to understand is just one way that Antidote separates itself from the competition. In our Contact Center, we are able to double-down on that by building trust with the patient through care that is dependable, meaning that our skilled agents are taking the time to listen, respond, and add additional, valuable information to patients — and that the experience is the same, regardless of who you speak to at Antidote.
How does your team approach writing phone scripts for clinical trial recruitment campaigns?
The idea of a phone script may seem like a very rigid, almost robotic way of approaching any discussion, but we see it as central to our success. Putting aside for a moment that this is a heavily regulated industry with appropriate compliance hurdles in place, phone script writing is, at first, an important alignment opportunity with our clients. There's give and take to ensure that we're all playing from the same sheet of music. From there, we are invested in two core tenets: providing an excellent experience from the perspective of the patient, and equipping our team with the resources and information at the exact time of need. We use scripting software that guides the agent ahead of the call, incorporating detailed decision trees to give the agent a seamless next step each time so they are able to have a real conversation, rather than to be tied to some rote dialogue. Helpful resource information about the study, the condition the patient has, and collateral medical knowledge is easily available. We value the script and each agent practices it many times before their first call.
Why is it so important for potential clinical trial participants to have the ability to speak to a real human early on in the process?
Every potential clinical trial participant is an individual, a person who has their own set of unique health goals and concerns, questions, and uncertainties. They can find a clinical trial online in a lot of ways, and in some cases, the next step may be an email, or a web chatbot, or my least favorite: the automated phone attendant. These are all modeled on efficiency, but we're dealing with real patients and caregivers. Making a human connection with someone that they can actually converse and be comfortable with about their condition instantly brings ease of mind. At Antidote, we are focused on creating a Contact Center culture around respect, care, timeliness, and providing knowledgeable answers. Everyone's health journey is different, and having a partner to guide you 1-on-1 during the early steps of entering a clinical trial is central to taking that early momentum and growing it to confidence about a potential participant's choice to join.
---
Clinical trial patient recruitment companies are experts at finding the right patients for a wide range of studies. At Antidote, we use precision recruitment that features phone validation through our Contact Center to quickly identify eligible patients and beat trial timelines. Get in touch to learn how we can accelerate recruitment for your next clinical trial campaign.