Common questions about lupus clinical trials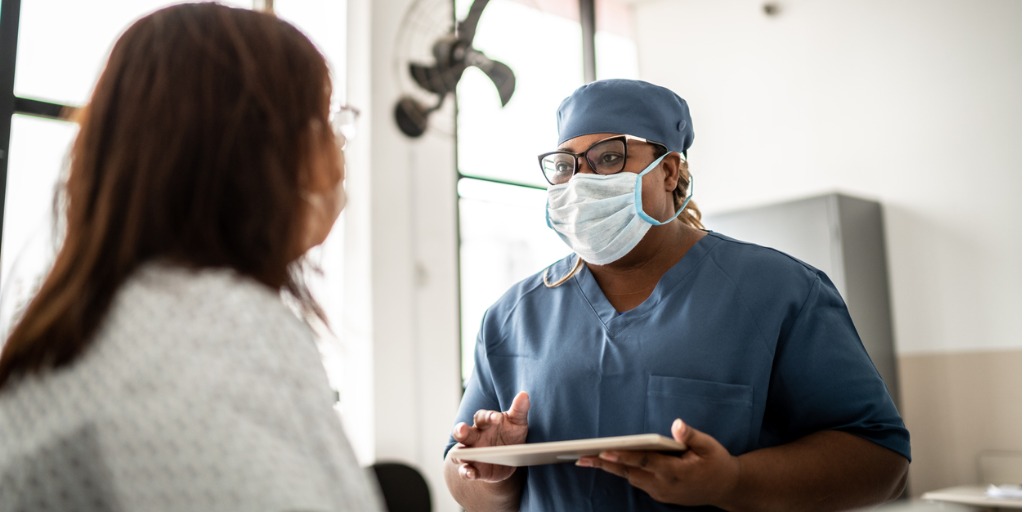 Clinical trials for lupus are investigating potential treatments and need volunteers to take part. The research process can be confusing, though. If you're interested in finding a lupus clinical trial but don't know where to start, we've collected a list of some of the most common questions patients ask about research participation.
How do I find lupus clinical trials near me?
At the time of writing, there are currently 148 clinical trials for lupus looking for volunteers, including studies for systemic lupus erythematosus (SLE), cutaneous lupus erythematosus (CLE), and lupus nephritis. All studies are listed on clinicaltrials.gov, but because the website was designed for researchers rather than patients, it can be difficult for laypeople to navigate.
One easy way to find a trial is by using a search tool. Nonprofits like the Lupus Research Alliance and the Lupus Foundation of America include Antidote's clinical trial search tool, Antidote Match, on their websites. Tools like this allow you to search for trials in your area based on questions about you and your health.
If you're using the Antidote Match search tool on our website or on a partner website, here's how to find a trial:
Enter in your condition, city, age, sex, and for whom are you looking to find a trial. Also, choose how far you would be willing to travel for a trial. The wider your radius, the more trial results you'll see.
Answer a few questions about your condition and medical history. Based on the condition you choose on the first screen, the tool will ask you a few questions about your health and medical history. Questions may be about how long you've been diagnosed, other conditions you may have, and other information that can be relevant to clinical trials.
Get your results and click on a trial to learn more. You'll see information about the study's requirements for participation, as well as the goal of the study and where the study site is located. You can filter the results by phase (I, II, III, and IV) and study type (interventional, observational, or patient registry).
On the trial's page, you'll see a list of study sites. Choose the one that's closest to you, and email yourself details about the trial. Then you can reach out on your own and learn more. Someone will give you a call about the trial, and if they think you may qualify, you'll be invited to the site for an online or in-person screening.
It's important to talk to your doctor about clinical trial options to make sure they think it's a good fit. They too might have a list of clinical trials that are recruiting in the lupus space.
What is the goal of lupus clinical trials?
Every clinical trial sets a goal before launching. Some aim to research whether a potential new treatment is effective against one or multiple symptoms. Others may have a primary focus on treating symptoms, but will also monitor for changes in disease progression. The goal of specific lupus clinical trials will vary study by study, so it's important to discuss studies of interest with your doctor to see what's best for your particular condition.
Who can join clinical trials for lupus?
Clinical trials all have different inclusion and exclusion criteria that determine who may participate in order to maintain the integrity of the trial. Inclusion and exclusion criteria will be different for each trial. Criteria may include disease severity, time since diagnosis, and current medications. If you don't qualify for one trial, you may be the right fit for another. For example, some people believe that only those who have been recently diagnosed qualify for clinical trials, but trials also look for volunteers at other points in their disease.
What treatments are currently in development for lupus?
Current clinical trials are exploring a range of potential options to treat lupus skin problems, damage to organs, and other symptoms. Some treatments aim to better improve symptoms with fewer side effects than existing options for lupus. Search for the latest lupus clinical trials in your area.
What are the benefits and risks of participating in lupus clinical trials?
The benefits of joining a clinical trial, for lupus or any condition, include the opportunity to access potential new treatments, receive care from experts in your condition, and help move research forward. Risks include the chance the treatment won't work, or that you will experience unwanted side effects. Some people are more comfortable participating in trials at later phases that have already been tested in people. You may also feel more comfortable participating in a trial that allows you to stay on your current treatment regimen, or tests a potential new option against an existing treatment rather than a placebo. If you're considering joining a clinical trial, ask the study team any questions you have that would help you make your decision.
How can I find lupus support?
Social media is a great way to connect with other lupus patients, friends, family members, and caregivers. This is a small selection of the many lupus groups out there:
If you're interested in taking part in one of the many lupus support groups out there, we share a few places to get started in this blog.
Ready to start finding a lupus clinical trial in your area? Start searching below.