Patient Experience Week: A content roundup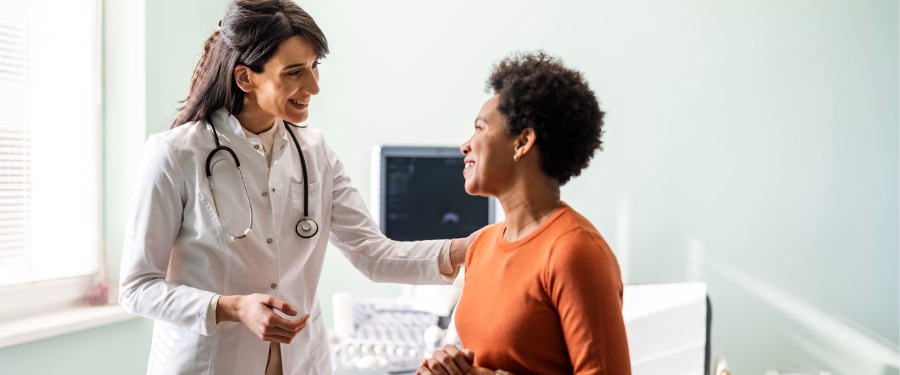 Patient Experience Week is a designated time to acknowledge the healthcare staff that influence the patient experience every single day. From doctors and nurses to site staff and research coordinators, there are many individuals in the healthcare industry who make a difference in the lives of patients.
To recognize these efforts, we have rounded up some of our top content related to improving the patient experience. Through savvy recruitment, technical optimization, and a human-first approach, our aim is to make the entire clinical trial industry a more patient-centric operation.
A guide to patient-centric clinical trial operations
Improving the patient experience in clinical trial recruitment
For the research gained from clinical trials to be effective, it is vital that patients take part. Therefore, the patient experience must start with the recruitment process. This blog details how industry leaders can improve patient centricity at every stage of the clinical trial process, from recruitment to randomization and beyond.
5 ways Antidote keeps patients top of mind
If the process of learning about a clinical trial is cumbersome or unpleasant, it's far more likely that individuals will neglect to sign up or drop out early on in the process. In this blog, we share how we're meeting patients where they are and offering a streamlined experience in order to improve the patient experience during the clinical trial search process.
What does it mean to be patient-centric in medical research?
Patient-centricity can mean different things to different stakeholders, but for medical research, it's centered on incorporating the patient's needs into the entire process. This article breaks down some specific ways researchers can focus their efforts to reduce patient burden and increase research participation.
The importance of a Match journey for patients and a roadmap of the future with Sam Veeck
This interview with Sam Veeck, our Senior Vice President of Product, centers around how Antidote is taking a data-driven approach to the patient journey. She discusses the importance of an easy-to-understand clinical trial search journey today, and the improvements patients will see in the future.
How to move from diversity to inclusion in medical research
Designing clinical trials that are truly inclusive requires researchers to carefully consider their study's structure in order to ensure that individuals from diverse backgrounds are able to take part. This blog details how researchers can think about factors such as inclusion/exclusion criteria, site location, and translation services in order to ensure the right demographic of patients are able to participate.