The importance of a Match journey for patients and a roadmap for the future with Sam Veeck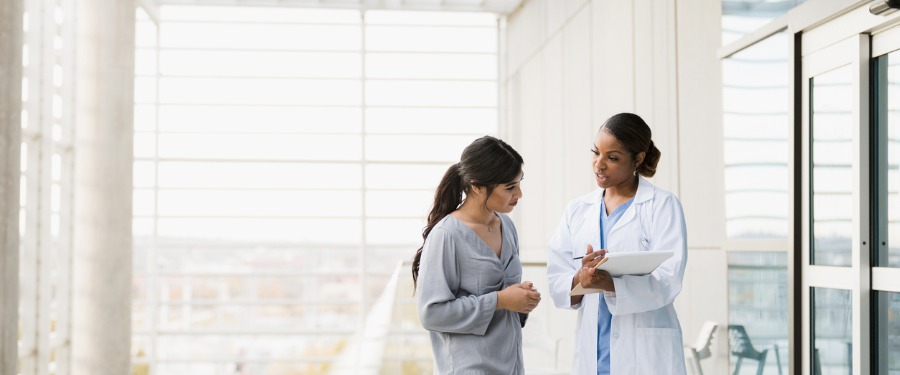 At Antidote, we understand that it can be difficult for patients to discover how to participate in clinical trials — which is why creating a patient-centric user experience for our clinical trial search tools is one of our main priorities.
All too often, patients are forced to simply google phrases such as "clinical trials near me" to find the studies that they are eligible for, but we hope that our easy-to-use Match tool can make that a thing of the past. Through our outreach and education efforts, in addition to our clinical trial search engine, Antidote Match, we aim to simplify the process of finding research studies for every patient.
We recently sat down with Sam Veeck, our Senior Vice President of Product, to discuss how Antidote is taking a data-driven approach to clinical trial matching and the ways that we're prioritizing the patient journey in everything that we do. Check out her insights below!
Tell us a bit about your background and the expertise you bring to Antidote.
Most of my career has been in the health tech space supporting the development of technology solutions to serve patients, health plan members, and their families. I've also spent time at Deloitte in consulting, helping companies build and deploy technology to serve their organizational needs.
My background has ingrained in me a deep empathy for customers and patients, understanding their most important problems and solving them with a collaborative, future-focused team.
Why is it so important to have a clean and easy-to-comprehend Match journey for patients?
Clinical trials can be daunting. And unfortunately, they're often a last resort for patients who have run out of options and are in need of new and better treatments, which can make for a quite unfair situation.
At Antidote, our goal is to build our products to be as simple and effective as possible. We aim to take the guesswork out of finding the right clinical trial and support patients and caregivers throughout the process.
Therefore, our user experience for the Match journey is our highest priority. Our journey interface is clean and easy to use. We also have algorithms and a lot of technology (that was not so simple to build!) behind our search and results experience that empower this ideal user experience.
We've seen tons of positive developments with Antidote Match over the years. What's on the roadmap for the future?
Our clinical team is consistently improving our Match journey to be concise and curated to the therapeutic areas and indications the trials are treating. The Antidote Match journey roadmap is focused on:
Continuing to refine and simplify the process for patients and caregivers to match to trials
Ensuring our experience is inclusive and considers all aspects of Diversity, Equity, and Inclusion
Creating more ease in selecting and contacting the most suitable trial sites
Evolving our filtering and selection criteria to include more personalized patient preferences
Continuing to build partnerships and expand access to Match across the globe
How will Match improvements enhance the experience of patients looking for trials?
Our focus is to continue to make the entire journey of finding and enrolling in clinical trials more patient friendly so that patients and caregivers feel confident and supported.
In addition to the technology enhancements to improve the experience, we are also focused on the educational and support side of the clinical trial experience. We continue to increase our investment and partnerships to provide useful information, outreach, and personal support.
How is Antidote incorporating feedback from patients and partners into the Match tool?
As part of our commitment to patient centricity, we have a dedicated team of individuals focused on the patient experience. They lead the charge to gather consistent feedback from patients to guide how we shape and evolve our Match tool for the future. We also maintain strong relationships with our partners, like Patient Advocacy Groups, who provide us with direct patient feedback. In addition to the qualitative feedback we receive from patients, we track metrics and continually collect data to inform us of where and how we can improve.
When it's easier for patients to learn about and participate in clinical trials, medical breakthroughs become more likely. If you're interested in taking place in a study, search for eligible trials today.