EOY wrap-up: What's ahead in clinical trial patient recruitment?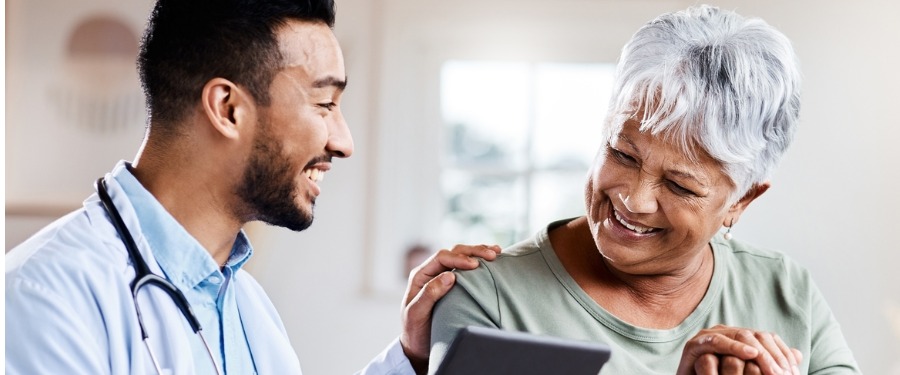 Though clinical trials as we know them have only existed since the 1980s, the past 40 years have been ripe with innovations in the process. From an increased focus on the patient experience to the rise of clinical trial matching software, the world of medical research continues to grow and evolve.
Staying aware of the current trends and developments in the space is important for everyone in the industry, so as 2022 comes to a close, we're sharing what is likely to lie ahead for us in the coming year. Read on for our top predictions.
Upcoming trends in clinical trial patient recruitment
Hybrid and decentralized study structures
Though the worst of the COVID-19 pandemic is behind us, one element of it that's remained is the prevalence of hybrid and remote business structures. This trend has impacted the clinical trial space, too — and with more than 70% of potential participants living over two hours from a research site, more digital options is something that can benefit both patients and sites. With more sites increasing their technological offerings to participants, this is a trend we expect will continue to rise.
Continued enrollment challenges
Enrollment challenges have long been an issue for research studies, and this appears to continue to be the case. Out of the phase 3 studies started in the past five years, only 46% have met their enrollment requirements. For trial sponsors, it remains essential to implement innovative patient recruitment and retention strategies including clinical trial digital advertising, patient-centric site options, and more. Failing to enroll participants can lead to an increase in budget and timeline, so being proactive about effective recruitment is something we imagine savvy sponsors will gravitate toward.
A focus on the importance of diversity in research
Increased diversity, equity, and inclusion (DEI) efforts continue to be an important focus for companies across the medical research industry. Historically, racial and ethnic minorities have been under-represented in clinical studies, which is detrimental to research and ultimately, the bottom lines of pharma and biotech companies. The data from clinical trials is only as good as those who participate, so increasing inclusion is something that can impact every stakeholder.
More patient-centric trial designs
Providing patients with a good clinical trial experience can make a major difference in the success of a study. While there are many difficulties surrounding recruitment and retention in clinical trials, designing studies with patient centricity in mind can provide a solution to many of these issues. Sponsors and sites who keep this at the forefront of their operations will reap the benefits, making this an important trend to watch going forward.
At Antidote, we're committed to being leaders in the clinical trial patient recruitment industry. From our patient-centric recruitment capabilities to our suite of trial management and site follow-up services, we're here to help — learn more today by clicking the button below.