10 clinical trial recruitment strategies that work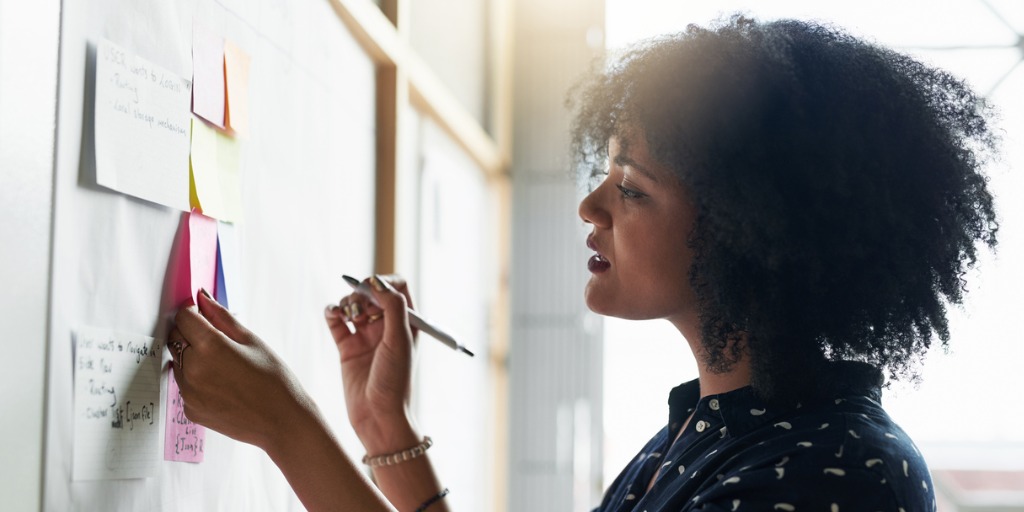 Strong clinical trial recruitment strategies start from a place of patient centricity, incorporating a variety of outreach methods designed to educate and engage potential participants. Creating a structured clinical trial patient recruitment plan before outreach begins is a smart way to ensure that the process is organized, efficient, and keeps the patient experience as the top priority.
In addition to patient centricity, time is also of the essence for clinical research recruitment. It is estimated that a delay in drug development can cost sponsors around $37,000 per day in operational costs and $600,000 to $8M per day in opportunity costs, and for patients with serious conditions, getting access to a better treatment option quickly can be vital. The clinical trial recruitment strategies below are designed to help sponsors meet or surpass their recruitment timelines and connect patients with research opportunities that are a good fit for them.
1. Get to know your patient population
When designing a medical study, considering the patient's point of view will ensure that the trial doesn't put unnecessary burdens on participants. To better understand patient concerns, Antidote conducted a survey to assess patients' preferences toward types of clinical trials: observational, interventional, trials for a treatment addressing side effects, and trials for entirely new medications. With 4,000 respondents, we were able to glean useful insights regarding best practices for marketing clinical trials and what to ask focus groups before a launch.
For example, we learned that patients living with chronic conditions are often uninterested in trials for a new drug or therapy — meaning when marketing these types of trials, it can be beneficial to highlight the potential benefits of an investigational treatment compared to the current options available. When choosing a company to conduct patient recruitment, ask about how they differentiate their outreach approaches for specific trial condition areas to make sure the approach is strategic.
2. Inform health care providers about your trial
If you are conducting a clinical trial for a condition that requires patients to have a close relationship with their doctors, informing relevant medical professionals about a trial can be a smart strategy. According to a CISCRP survey, 64% of patients would prefer hearing about a clinical trial opportunity directly from their healthcare provider.
Outreach materials designed specifically for doctors can be a great way to convey any relevant information about the clinical trial that they can share with patients. If your site has relationships with local hospitals or providers in the area, leverage your network to increase awareness about the trial among the staff.
3. Connect with nonprofit partners and patient advocates
Getting connected with relevant nonprofit partners and others in the patient advocacy space can be a way to reach patients and have them receive information about your clinical trial from a source they already know and trust. Some organizations may promote a trial for a fee, while others may offer free or discounted promotions — but because this outreach is so targeted, the return on investment is typically high.
Antidote's Partnerships Associate, Valerie Tufaro, said: "Patient Advocacy Groups are trusted resources to patients and care partners for information on current research, treatment options, and overall day-to-day support. They have a direct line to patient feedback and can speak to what the patient needs are at any given time, while also speaking to how their needs change as research advances. This information puts them in a unique position to be at the forefront of developing new patient engagement methods and increasing patient participation in research."
4. Work with a patient-centric clinical trial recruitment company
Working with a company that focuses on patient centric recruitment can alleviate many of the struggles that often delay medical research. Finding eligible participants is one of the biggest challenges of conducting clinical trials, but a good clinical trial recruitment company will know how to think strategically about an outreach plan.
When assessing a clinical trial recruitment company, understanding how they get to know the patient population, how they communicate with patients, and what relationships they maintain with advocacy groups can help you ascertain whether their methods will connect you to engaged individuals who are likely to be interested in participating in research.
5. Utilize digital recruitment campaigns
Digital advertising provides an ideal opportunity to go beyond existing site databases in order to meet patients where they are. Making use of online outreach can publicize a trial to the 3.5 billion social media users in the world, and with interest- and keyword-based targeting, marketers can easily find patients who are actively searching for treatment options and condition information.
Furthermore, cookie tracking and retargeting can provide multiple touchpoints for a patient to learn about a trial, increasing the time they spend considering taking part. While a research site may only make contact once or twice, online advertisements can get in front of the same patient multiple times through retargeting campaigns.
6. Provide localized lab service options
Using technology to be innovative with clinical trial patient recruitment has been an important focus as of late, especially since the COVID-19 pandemic showed how useful virtual clinical trial recruitment tools could be. Virtual trials make it easier and safer for patients to participate in research, and stop an individual's location from being an obstacle to participation.
If a trial is decentralized but still requires in-person aspects, it is important to ensure that any visits can be conducted locally so patients can truly participate from anywhere. Partnering with local lab services can also speed up recruitment for complex studies that require patients to have lab values tested in order to qualify for the trial.
7. Contact patients who are already interested in trials
Contacting patients who are not qualified for a trial wastes time and money, and can be disheartening for the individuals, too. Reaching out to patients that have already shown an interest in clinical trials and having information that indicates that they are likely to be eligible can create a more streamlined process for all involved.
Some services, such as lab test and Electronic Health Record (EHR) companies, have access to blood test information and other patient data so trial sponsors can screen for inclusion criteria in advance. Additionally, working with a clinical trial recruitment company that maintains a patient database can give sponsors access to a large population of patients who are interested and likely to be eligible to take part.
8. Screen for multiple trials at a time
Sponsors often run multiple trials in the same condition area, so screening for all of them at once is a smart strategy to save time and cost. Patient recruitment companies often employ the use of online pre-screeners, which can simplify this process for patients and collect valuable information at the same time.
Based on a patient's response to location and condition questions, the pre-screener can then route them to questions related to the inclusion and exclusion criteria of multiple trials. This can make the process more user friendly for patients and provide sponsors with helpful information in the process.
9. Use patient follow-up services
Though a clinical trial is a major focus for a sponsor, for patients, signing up for a trial may be a task that is continually pushed to the bottom of a long to-do list. Automated follow-up services, such as texts and emails, can nudge patients to take the next step without being invasive.
Some trial recruitment companies will also provide site follow-up services so sponsors can easily stay on top of the progress patients have made and flag sites that are slow to respond. This can save money by reducing patient drop-off rate and recruitment timelines simultaneously.
10. Keep patient retention top of mind
Oftentimes, patient retention is considered a separate project by trial teams — but for a strategic approach, it is best to consider recruitment and retention in tandem. For example, engagement through electronic patient-reported outcome tools (ePRO) can help patients feel more committed to participating in a trial.
Allowing for in-home visits or remote doctor check-ins is a great way to improve retention and reduce the likelihood that a patient will drop out due to inconveniences. Additionally, ensuring that site personnel are well-trained in answering questions and providing excellent service can make sure every patient experience is a positive one, meaning they will be more engaged with the trial as a whole.
An Antidote, we use a diverse approach we call precision recruitment to quickly identify eligible patients and beat timelines. Learn more about our methods by downloading our case studies.