7 clinical trial patient recruitment and retention tips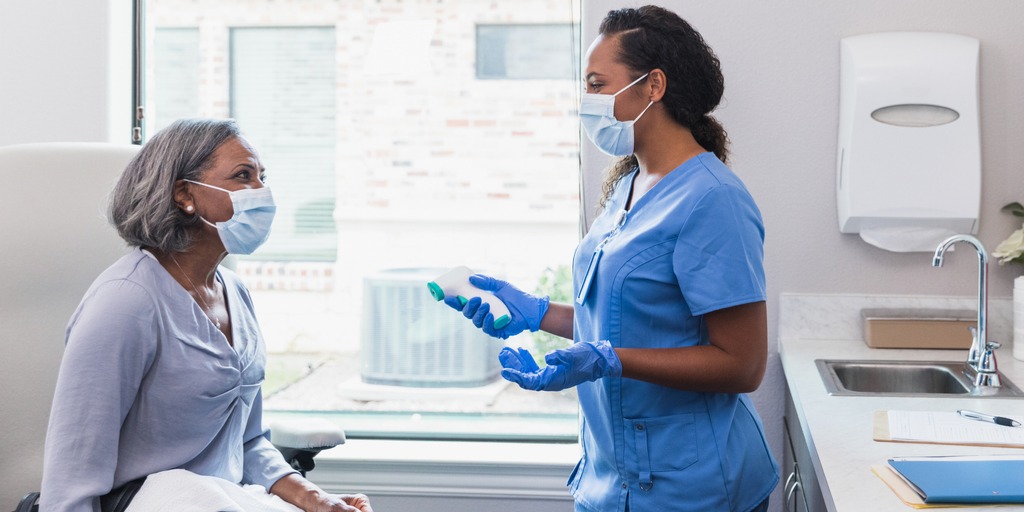 Clinical trials face some alarming statistics: 85% fail to recruit enough patients, 80% are delayed due to recruitment problems, and dropout rates soar. One way to fix this is by constructing a patient retention strategy that is engaging and provides clarity. Successful patient retention starts with patient-oriented clinical trial recruitment and giving potential volunteers the information they need to take part in a clinical trial.
Making sure that patients feel appreciated, that their expectations are met, and that their questions are addressed can boost your retention numbers. Here are seven tips to bring your recruitment and retention strategies together to help more patients stay engaged throughout your clinical trial.
Provide patients with all the details they need from the start
Recruitment: From the first time patients see an ad for your trial, they should have a good sense of what to expect. This means your outreach materials should be crystal clear about what the trial will involve. This may mean sacrificing clicks or submissions, but remember that informed patients may be more likely to enroll in your trial than ones who respond to an ad without fully understanding what they were getting into. Antidote conducted a survey of 4,000 patients and found that patients were most concerned about the safety of clinical trials. This means that incorporating safety information into your ads and landing pages for your trial will set you on a good path of providing useful information that patients need.
Retention: It's also important to make sure your informed consent materials are easy to understand, so that patients know exactly what to expect from the trial. Your team should also be ready to answer all patient concerns. In a CISCRP survey, 35% of participants who eventually dropped out of the trial reported that the informed consent was difficult to understand. The average American reads at a 7th to 8th-grade level, so make sure you test the readability of your materials before submitting them to your IRB.
Meet patients where they are
Recruitment: When putting together your outreach plan, consider where your patient community spends time online and in-person, and choose your targeting accordingly. These days, social media platforms are a great place to shift your focus. With more than 3.5 billion social media users online at any given time, meeting your patients where they are (anywhere in the world) is a real possibility.
It may also be helpful to connect with patient organizations and advocates for collaboration opportunities or guidance on the best way to reach patients. At Antidote, we have a partner network of more than 250 advocacy organizations we work with to obtain these types of patient insights. These groups can help you better understand a patient community's attitudes towards research. You'll want to take this into account in your outreach plans.
Retention: Engage patients with email newsletters, apps, and electronic patient-reported outcomes (ePRO) to keep them connected throughout the trial. Chances are, your patients spend plenty of time on their phones and computers, so keep them interested with newsletters that highlight the importance of research or offer tips on daily living with their condition. In addition, pay attention to frequently asked questions from patients during the trial. Providing answers to your cohort can show that you're listening and actively trying to make the trial experience a good one.
Don't forget families and care partners
Recruitment: Depending on the trial, your recruitment materials may also need to speak to a patient's care partner or loved one. For example, some Alzheimer's disease trials require study participants to attend trials with a study partner to answer questions related to symptoms throughout the trial. For these condition areas, create outreach material options that can be used to speak to care partners and loved ones directly.
Retention: If a patient brings a family member along, be sure to address their questions and concerns as well. If you can, create materials specifically for family members to help support their loved one throughout the trial.
Provide incentives for participation
Recruitment: If your trial offers incentives to participation, such as paying travel costs or other compensation, highlight them in your outreach materials. Even if you're not able to offer compensation, the trial may include other benefits, such as a small number of in-person visits, the ability to answer surveys on your phone, or the opportunity to make an impact on research. Our survey pointed to the many logistical barriers to participation, so pointing out where you're addressing those barriers is wise.
Retention: Antidote's survey found that altruism is the primary reason people want to contribute to research. Even if you're not able to offer compensation, try to make patients feel appreciated. Being available to answer questions in between visits can be one way to help patients feel engaged in the trial.
Brand your trial with outreach materials
Recruitment: When creating your outreach materials, provide a variety of options to your IRB that speak to your patient population. Your initial patient research should include understanding both demographics and the lived experience of the condition. In your materials, offer imagery that's an accurate reflection of the patients you're trying to reach. You can also consider testing different combinations of words with an image, or graphics and video rather than a still image.
Retention: Experience has shown that branding your trial and using imagery to demonstrate milestones can significantly boost your retention efforts. "In one study, we reduced the early termination rate by approximately 50% using branded milestone achievement cards," Shaheen Limbada, managing director of Topstone Research, told Pharmaceutical Technology. The achievement cards likely also helped patients feel appreciated, which can also help improve patient retention.
Create a feedback loop
Recruitment: Before you start your recruitment campaign, connect with patient advocates to learn more about patient needs and how your trial can address them. Gathering this feedback upfront will provide you with context for demonstrating to patients how your research will improve life with their condition.
Retention: Consider creating a patient survey to get feedback on your trial after the first site visit or at the midway point. A quick survey after your patient's first visit can set a positive tone and show that you value their input. Tracking these surveys also allows you to easily identify both positive and negative trends.
Stay top-of-mind for patients
Recruitment: Our recruitment experience shows that contacting unresponsive patients beyond initial outreach can lead to higher enrollment. If a patient shares their email address, but doesn't respond to a phone call, try sending a follow-up email. If they have consented, try sending an SMS text message, too. You can also try the retargeting feature that ad networks offer to reach those who visit your website or prescreener but don't fill out your form.

Retention: Chances are, the patients in your trial are busy people. Set up text message and/or phone call reminders about upcoming appointments to help increase visit attendance and overall trial retention.
At Antidote, we care about making meaningful connections between patients and research. That's why we work with a network of 300+ disease nonprofits, publishers, and patient advocates. Learn more about our work in our case studies.