7 clinical trial patient recruitment and retention tips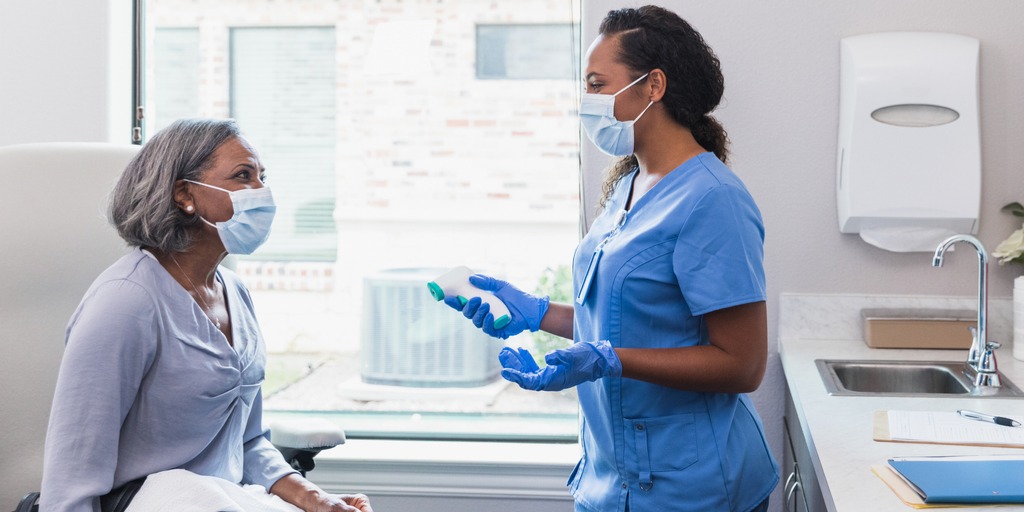 Clinical trial patient recruitment is a major challenge in the industry — 85% of trials fail to recruit enough patients, 80% are delayed due to recruitment problems, and dropout rates soar. Both at the recruitment and retention stages, taking a patient-centric approach to clinical trial design is a must in order to set your trial up for success.
Ensuring clinical trial participants feel appreciated, meeting expectations, and addressing concerns are all things that can boost participation numbers at every stage of the journey. For sponsors working on patient recruitment or sites focused on patient retention, see how these 7 tips can help.
How to recruit and retain patients for clinical trials
Provide patients with the details they need from the start
Recruitment: Patients begin building an impression of a study from the first time they encounter it — and in many cases, the first touchpoint will be outreach materials. This means that any advertisement, social media post, or blog article should be designed with this in mind. While it may be tempting to withhold information to artificially inflate clickthrough rates or submissions, it is better to inform individuals about what the trial entails from the beginning so that the patients engaged will be highly qualified and interested in participating.
Retention: Once patients have engaged with your trial, it becomes important to make sure your informed consent materials are easy to understand. Patients should be told exactly what to expect from a trial, and site staff should be trained to answer questions that arise. In a CISCRP survey, 35% of participants who eventually dropped out of the trial reported that the informed consent was difficult to understand. The average American reads at a 7th to 8th-grade level, so make sure you test the readability of your materials before submitting them to your IRB.
Meet patients where they are
Recruitment: When drafting an outreach plan, it is important to consider where your patient community spends time — both online and in-person — and to choose your targeting accordingly. In the modern era, social media platforms have become a great resource for this. With over 3.5 billion social media users online at any given time, it's more feasible than ever to truly meet your patients where they are, no matter where they're located.
Forging connections with patient organizations and advocates can lead to collaboration opportunities, and sound guidance on the best way to reach patients. At Antidote, we have a partner network of more than 300 organizations to obtain these types of patient insights. Groups like these can help you better understand a patient community's attitudes toward research, and allow you to draft outreach materials accordingly.
Retention: Keeping patients engaged throughout the trial can be done with email newsletters, apps, and electronic patient-reported outcomes (ePRO). Newsletters that highlight the importance of clinical research or daily tips on symptom management are two ways to connect in a way that isn't just transactional. In addition, take note of the frequently asked questions from patients during the trial. Providing answers to your cohort can show that you're listening and actively trying to make the trial experience a good one.
Don't forget families and care partners
Recruitment: Depending on the condition being studied, recruitment materials may need to appeal to a patient's care partner or loved one. For example, many Alzheimer's disease trials require study participants to attend site visits with a study partner to answer questions related to symptoms throughout the trial. For these condition areas, it is important to create outreach material options that can be used to speak to care partners and loved ones directly in a way that doesn't feel like an afterthought.
Retention: When a patient brings a family member to the trial site, make sure the site staff is trained to address their questions and concerns. Create materials specifically for family members to help support their loved ones throughout the trial, and ensure any interested supporters have access to it.
Provide incentives for participation
Recruitment: If your trial offers incentives to participation, such as paying travel costs or other compensation, highlight these perks in your outreach materials. If the trial is unable to offer compensation, there may be other benefits worth highlighting, such as a limited number of in-person visits, the ability to answer surveys from home, or the opportunity to make an impact on research. A survey of 4,000 patients by Antidote pointed to the many logistical barriers to participation, so highlighting where you're addressing those barriers is wise.
Retention: Another finding from our patient survey was that altruism is a primary reason that individuals want to contribute to research — so making sure patients feel appreciated can specifically speak to this in an impactful way. Thanking patients, being available to answer questions, and communicating quickly when patients make inquiries are a few ways to help patients feel engaged in the trial.
Brand your trial with outreach materials
Recruitment: Outreach materials should speak to your target patient population, so it is wise to provide various copy options and imagery when creating an IRB packet. Thorough patient research should allow you to understand the demographics and lived experiences of individuals with the condition, which can help influence your creative decision-making process.
Retention: Marking milestones creates a fantastic engagement point for patients, which can also boost retention records. "In one study, we reduced the early termination rate by approximately 50% using branded milestone achievement cards," Shaheen Limbada, managing director of Topstone Research, told Pharmaceutical Technology. The achievement cards likely also helped patients feel appreciated, which is also a key strategy for retention.
Create a feedback loop
Recruitment: Before the outreach campaign begins, get in touch with patient advocates to gain a better understanding of patient needs and how clinical trials can address them. This will be helpful when recruiting patients, as you can showcase how your trial is taking these things into account.
Retention: Give patients the chance to offer feedback after site visits, halfway through, and after the trial concludes. This will show that you value their perspective and allow you to identify trends and notice where there is room for improvement.
Stay top-of-mind for patients
Recruitment: Our experience with patient recruitment has shown that contacting patients who are unresponsive can result in higher enrollment rates. For example, if a patient doesn't answer a phone call, sending a follow-up email or text can potentially keep the line of communication open. Also, for digital advertising, most platforms will offer some sort of retargeting that can provide a seamless way to stay top-of-mind.
Retention: Clinical trial participants are juggling taking part in the study alongside their regular lives — so make it easy for them to remember their appointments. Offer text or phone call reminders to keep in touch with patients and help them manage their busy schedules.
At Antidote, our goal is to create connections between patients and research. Through smart outreach, constant optimization, and partner connections, we're able to reach and retain patients effectively — learn more about our work in our case studies.