15 questions to ask clinical trial recruitment companies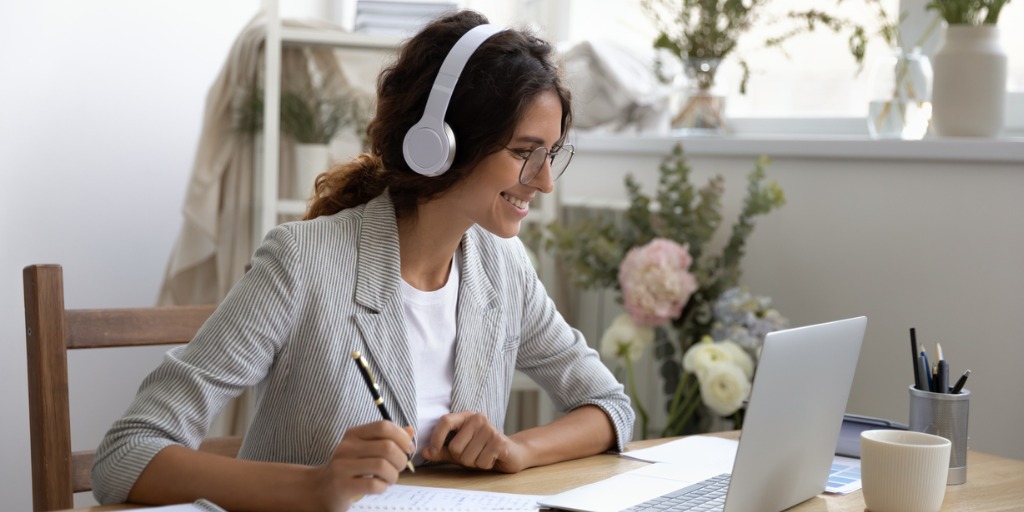 Clinical trial recruitment companies implement a range of methods, from digital advertising to community partnerships, to find the right patients for your trial. Most sites and sponsors evaluate proposals from a few different companies before making a selection.
As part of this evaluation process, there are a few important questions you can ask to get a sense of whether the vendor's recruitment approaches, payment model, and other features are right for your trial. It's also important to learn more about each company's previous experience, and how their team deals with recruitment challenges and other roadblocks. Many recruitment companies offer services beyond patient enrollment, too. You may want to consider your trial's other needs, such as prescreener creation, patient and site follow-up services, and awareness campaigns.
These 15 questions can start the conversation and help you connect with the recruitment company that works best for your trial's needs.
How does the company recruit patients?
Companies use a variety of approaches to find patients for your clinical trial. Most vendors use a mix of techniques to keep costs down while connecting patients with research. Digital recruitment through channels like Facebook, Instagram, and Google has become more common, and many companies continue to use traditional methods, such as print and radio, as well. A vendor may maintain a database of patients who have expressed interest in clinical trials in the past or in general. Companies may also work with community organizations and nonprofits to connect with patients. Knowing how the company connects with patients can demonstrate whether the recruitment company enrolls patients from diverse sources or relies on only a few sources for connecting with patients.
What is the company's payment model?
When working with a recruitment company, you can choose to make payments at several different points, depending on the company's payment model. You may choose to pay for eligible patient contacts, and then reach out to those patients yourself. Or, you may work with a company that will screen the patient over the phone. You can also pay just for patients who consent or randomize into your trial. Typically, the farther along in the trial the patient is, the higher the cost. If you've traditionally had difficulties randomizing patients into your trial or trials like your current one, it may be worth the investment to pay per randomization. If you'd rather have the option of reaching out to patients yourself after the initial connection has been made, paying per eligible patient may be the right option.
Will the company create a prescreener for my trial?
In addition to patient recruitment services, companies may also offer prescreener creation, website building, or app development for your trial. Ask the company how their prescreener or other offerings help enhance their recruitment work in terms of cost saving and patient eligibility rates.
What additional screening services does the company offer?
Do you want to receive patient contact information from the recruitment company and then reach out to patients yourself, or would you prefer a recruitment company cover that next step? Ask the companies you're interviewing what additional services they offer. You'll find that some will offer phone screening as a next step, or even medical validation via phone.
What's the company's typical timeline for creating materials?
Patient recruitment materials developed by clinical trial recruitment companies have to achieve more than simply passing an IRB's careful inspection. While guideline adherence is critical, it's just as important that materials capture patient interest, answer key questions, and guide would-be participants to the next step toward your trial. Share your trial's timeline when you're in talks with recruitment companies so you can get a sense of their typical turnaround times for outreach materials and other collateral. If a company can't meet your deadlines, you may want to focus on your other bids.
What creative materials can you produce?
Different patient recruitment companies may specialize in a variety of creative materials. This is an important question to ask, as it also provides information about the outreach channels the recruitment company will be using to enroll patients. Does the company have an in-house marketing, design, and copywriting team, or do they outsource these roles? In addition to digital ads, does the company create other materials, such as videos or blog posts? You can also ask which materials have been most successful in the past to learn more about the company's full process.
How has the company dealt with recruitment challenges in the past?
Clinical trial patient recruitment campaigns inevitably hit roadblocks. Ask potential vendors how they've dealt with challenges in the past, such as high recruitment costs or low enrollment. It can be helpful to get a sense of how a company bounces back from challenges.
What are the company's specialties?
Find out if the company specializes in recruitment at a particular stage of a trial. For example, some vendors have a lot of experience rescuing struggling recruitment campaigns. Some companies may also have specific experience with your trial's condition, which can be particularly important if you're recruiting for a rare disease or a condition that's historically hard to recruit for, such as mental health.
What kinds of reports does the company typically put together?
Discuss the reporting you're interested in seeing, and ask about the company's typical cadence for sharing campaign results. This question will help you get a sense of whether your team and the company have a similar communication style and will work well together to recruit for your trial.
Can the company share enrollment statistics or funnel metrics from past trials?
Ask if the company has case studies compiled that can give you a sense of the success of other trials. Of course, companies will highlight their most successful campaigns, so feel free to ask for examples from additional trials if you're interested. And, let them know if there is a particular aspect of past trials that you'd like highlighted, such as the patient funnel or the time or money saved.
Does the company have feedback from previous clients or patients?
Ask if the recruitment company has any endorsements to share. While pharmaceutical companies can be hesitant to share testimonials about recruitment companies, recruitment companies may receive feedback from research sites and patients about their services.
Are your goals aligned?
Before choosing to work with a patient recruitment company, discuss the specifics of the goals you would like to reach. Does the company believe they can meet your deadlines, or beat them? Discuss your expectations for timeline and delivery ahead of time to make sure you're on the same page with the recruitment company.
What happens to patients who don't qualify for my trial?
If you're serious about patient centricity in your trial recruitment, this is an important question to ask. Clinical trial protocols are complex, and even with the best targeting, some patients who are interested in a trial may not qualify. What happens next?
At Antidote, our mission is to connect patients with research. For those who don't qualify for our clients' trials, we'll share other matching trials they may be interested in. If our clients are recruiting for multiple trials at once in the same condition area, we're able to match patients across their entire portfolio of trials, as well. Patient recruitment can be challenging, and it's important not to turn away patients who are actively interested in finding research options.
Does the company offer site follow-up services?
In addition to referring patients to research sites, some patient recruitment companies will also follow up with the site to understand what happens next. This process can help recruitment companies identify bottlenecks, such as sites not contacting patients or setting up screenings. It can also help shine light into why patients are screen-failing, for example, which can translate into better targeting. Ask the vendors you're evaluating if they offer site follow-up services as part of their recruitment package.
Can the recruitment company support awareness campaigns in addition to recruitment campaigns?
In addition to conducting outreach to directly find patients who may be interested in a specific trial, you may also be interested in awareness-building campaigns that focus on sharing information about clinical trials in general or about research on a particular condition area. If awareness campaigns sound like a helpful approach for your trial, ask potential vendors about them.
As you're evaluating potential recruitment vendors, check out Antidote's case studies to learn how our precision recruitment can help you beat your study timelines.