15 questions to ask clinical trial recruitment companies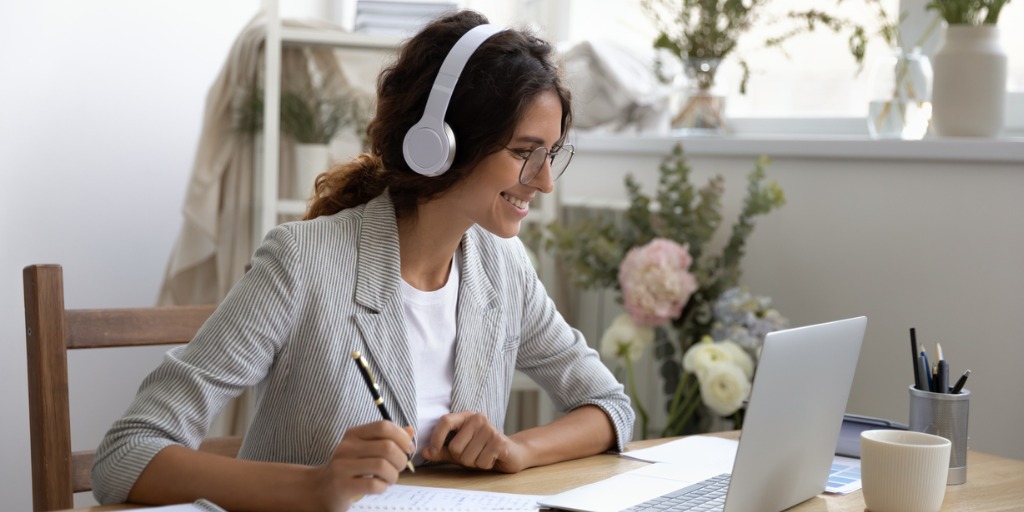 Clinical trial patient recruitment companies implement a range of methods, from digital advertising to community partnerships, to reach patients that might be a good fit for a study — but because there are many options for companies to work with, it is important that sites and sponsors thoroughly evaluate their options and choose the right vendor for their needs.
Asking the right questions can be a helpful way to get a better understanding of a company's clinical trial recruitment strategies, payment model, and other features that they offer, as well as their methodology for dealing with recruitment challenges and other roadblocks.
In addition to recruitment, many companies also offer services around managing clinical trials — such as prescreener creation, patient and site follow-up services, and awareness campaigns — that may be helpful to ask about as well. To help sites and sponsors navigate this process, we've included our top 15 recommendations for questions to ask of a clinical trial recruitment company.
How does the company find patients to recruit?
Typically, patient recruitment companies will use a blend of approaches to find patients for studies. Digital recruitment through channels like Facebook, Instagram, and Google have become the go-to methods for many, but using these methods in tandem with more specific outreach strategies will usually provide the best results. Vendors may maintain databases of patients who have shown interest in clinical trials for a specific condition in addition to having connections with community organizations and nonprofits that work directly with patients. Understanding a company's process for finding patients can help you evaluate whether or not they are tapping into varied and diverse channels to find the most qualified leads out there.
What is the company's payment model?
Recruitment companies typically structure their payment model around specific milestones in the recruitment process. Some will charge for delivering eligible patient contacts that the sites reach out to, while others may charge after in-house phone validation, consents, or randomizations. Typically, the farther along in the trial the payment milestone is, the higher the charge will be — but depending on the study, certain payment structures may be more beneficial.
What additional patient experience services does the company offer?
To complement their recruitment efforts, companies may offer additional services including prescreener creation, landing page building, or app development. Talk to the company about what other services they offer and how these can lead to enhanced patient experiences and higher enrollment rates.
What additional screening services does the company offer?
Depending on how involved you would like your recruitment company to be, there are different levels of screening services you can look for when vetting vendors. Some companies will pass on patient contact information, while others will cover phone screening and may even provide medical validation over the phone. The benefit of additional screening services will depend on the study's specifics, so it is worth knowing exactly what your options are.
What's the company's typical timeline for creating materials?
When you talk with recruitment companies, be sure to get on the same page regarding the typical turnaround times for outreach materials and other collateral. While getting materials quickly can be desirable, it is also important to make sure that a company will be devoting an adequate amount of time to crafting the best materials possible for your study.
What creative materials can the company produce?
Crafting the right creative materials and pairing them with the right outreach channels is an important part of a successful campaign. While holding up under the scrutiny of an Internal Review Board's careful inspection is important, it is not the only thing that matters. In addition to adhering to those guidelines, materials should also be crafted to capture a patient's interest, provide key information, and clearly outline the next steps for learning more. Understanding the types of imagery, copywriting, and design materials that will go into your recruiting project will give an indication of what process the company goes through to make sure each campaign is fully tailored to a trial's recruitment needs.
How has the company dealt with recruitment challenges in the past?
Recruiting patients for clinical trial enrollment is a notoriously difficult process, so it is unsurprising that roadblocks might arise — but getting an indication of how a company handles these roadblocks can provide useful insight into how they adapt and bounce back from challenges. Ask for specific examples of roadblocks that have been overcome and how the company approached this process to gain further insights.
What are the company's specialties?
Some companies may specialize in recruiting at different stages of trials, such as providing rescue recruitment services if enrollment has lagged behind. Additionally, some companies are likely to have experience with recruiting for specific research areas, which can be helpful if you're seeking patients with rare conditions or those that are historically difficult to recruit for.
What kinds of reporting does the company provide?
Being able to track your campaign results is important for knowing how outreach efforts are performing and whether you are on the right track with recruitment. Be sure to ask about the kind of reporting the company will provide and at what intervals so you can get a sense of how much feedback you can expect.
Does the company have testimonials from previous clients or patients?
Though pharmaceutical companies are often hesitant to share testimonials about clinical trial recruitment companies, a vendor may have feedback from research sites and patients about the services that they offer. It is worth inquiring to see if they can provide any reviews or testimonials from past projects to gain more insights into previous performance.
What specific goals can I expect to reach?
Discussing the specifics of the goals you would like to hit as part of your campaign can help you ensure your expectations can be met. Can the company meet or beat your deadlines? Can they quickly adapt their strategies if performance metrics aren't being met? Be sure to discuss your timeline and delivery ahead of time to ensure you're on the same page.
What happens to patients who don't qualify for my trial?
Providing a user experience that focuses on patient centricity involves creating a specific plan for ineligible patients. Even with the best targeting, patients who are not eligible for a trial may show interest in it, so making sure there is a plan in place can ensure that these patients are still connected with helpful resources. This can include giving patients the opportunity to match with other trials that may be a better fit, or connecting them with advocacy organizations that work in their condition area. Patient recruitment is a challenge across the industry, and it's important not to turn away patients who are actively interested in finding research options.
Does the company offer site follow-up services?
In addition to referring patients to research sites, some patient recruitment companies will also follow up with the site to gain insights into the next parts of the process. This can allow recruitment companies to identify pain points, such as sites failing to contact patients or scheduling screenings in a timely manner. It can also lead to better targeting insights, as vendors can better understand what may be causing patients to fail at the screening stage.
Can the recruitment company support awareness campaigns in addition to recruitment campaigns?
In addition to finding patients for a specific trial recruitment campaign, you may also be interested in a general awareness campaign for clinical trials or research into a specific conditions. If this may be helpful for your recruiting plans, ask if the company you're considering can provide this kind of support as well.
Can the company share enrollment statistics or funnel metrics from past trials?
Understanding a company's past performance can help you ensure that they are a good fit for your needs. Ask if they have case studies compiled that can provide insight into what they've achieved on past campaigns, especially if there is a particular aspect of past trials you might be interested in. If you'd like to learn more about Antidote's case studies, be sure to click the link below.