6 digital platforms besides Facebook to try for your next clinical patient recruitment campaign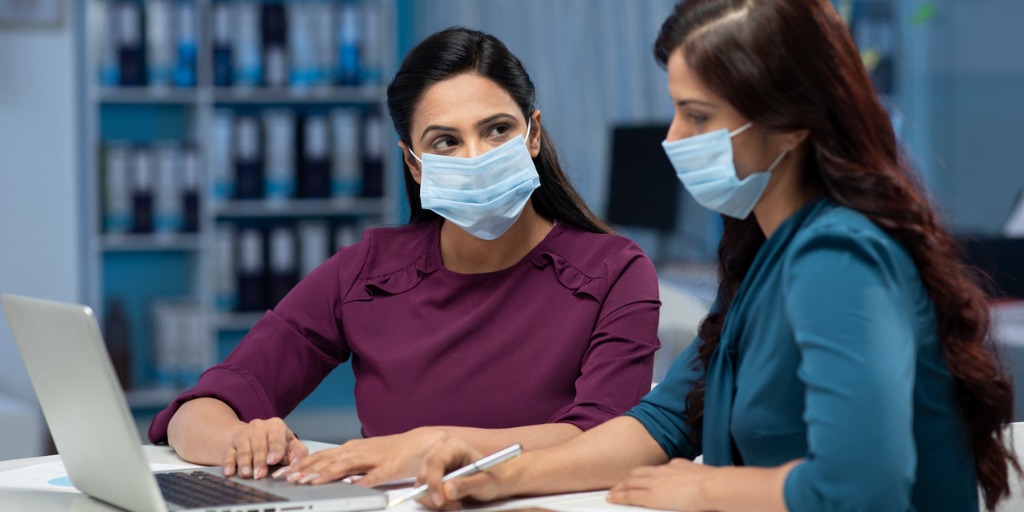 With Facebook making headlines around data security and privacy concerns, you may be considering advertising alternatives for your clinical trial patient recruitment. While Facebook is still one of the most powerful advertising platforms out there, it's smart to consider diversifying your ad placements. Even if Facebook continues to reign supreme, you may find that certain channels are more effective for a particular trial or patient population.
Below, you'll find six platforms with ad capabilities that have different options for ad creative and targeting. If you're interested in trying a new platform, start with a small budget and measure results. You may discover an untapped source for interested patients.
Quora
Quora is a platform that allows users to ask questions on any topic. Anyone can answer a question or Quora, but users include their credentials in their profile, so answers from experts are more likely to rise to the top through community "upvotes." You can target Quora ads by topic, platform, or location.
When you're first looking for the best keywords to target, Marketing Land recommends importing your keywords from another platform, such as Google Ads search, for ideas. But be careful about exporting over your ad copy from Google Ads – Quora is strict about incorrect capitalization and formatting on their ads. Make sure your ads are grammatically correct, too.
Twitter
While Twitter doesn't allow clinical trial promotion on its ad platform without special approval, you can consider using it to promote trial opportunities organically through your site's account. If you don't have many followers, consider working with patient advocacy groups or nonprofit partners for help with promotion. You can also look into joining a Twitter chat about your trial's condition area, or about clinical research in general. You can find a list of healthcare-related Twitter chats on Symplur.
Pinterest
444 million active monthly users visit Pinterest to save content and create inspiration boards. Many users follow through on the items they pin, too: In 2020, weekly conversions (add-to-cart and checkout attributed conversions) grew by 300%. While those statistics make it a powerful platform for e-commerce, promoting a clinical trial may require a bit more planning. Because Pinterest users tend to save pins to look at later, it may not be the best platform option for short-term studies. If you have a long-running campaign or are recruiting patients into a database to be contacted at a later date, Pinterest may be a good option.
Reddit
Reddit is a message board and content aggregator that covers every topic you can think of. While it sometimes has a bad reputation for being a home for controversial conversations, it's also worth looking into, particularly if your target audience spends time on "subreddits," conversation threads around a particular topic.
Through Reddit's ad platform, you can target your ads broadly or more specifically on subreddits. The platform allows clinical trial advertisements if you include "proof of approval by a relevant regulatory authority." These types of ads are also subject to review and pre-approval by Reddit.
Spotify
Spotify ads help businesses of all sizes reach listeners as they stream the music and podcasts that they love. Spotify has very flexible pricing options for every kind of campaign, starting as little as $250, giving you the ability to reach some of their 381 million monthly active users. With Spotify's audience targeting capabilities, including demographics, behaviors, contexts, and custom options, you'll be able to create compelling clinical trial recruitment ads that engage prospective patients.
Craigslist
Craigslist ads are a popular option for promoting clinical trial opportunities. If you list your trial as a volunteer opportunity, it's free to post. Posting an ad to Craigslist is also much cheaper than Facebook ads, with a 30 day post costing ~$4 to ~$7 depending on the geography.
Because your targeting is limited to choosing locations, your post may bring in more patients that don't fit your requirements than other platforms. Try to include as much information as possible in your listing, and clarify whether or not it's a paid opportunity.
---
Antidote uses a diverse arsenal of channels to find the right patients for your trials. Additionally, we work with a network of hundreds of health nonprofit and patient advocacy partners to connect patients with research. If you're interested in learning more about our precision recruitment approach, download our case studies.