7 clinical trial advertising do's and don'ts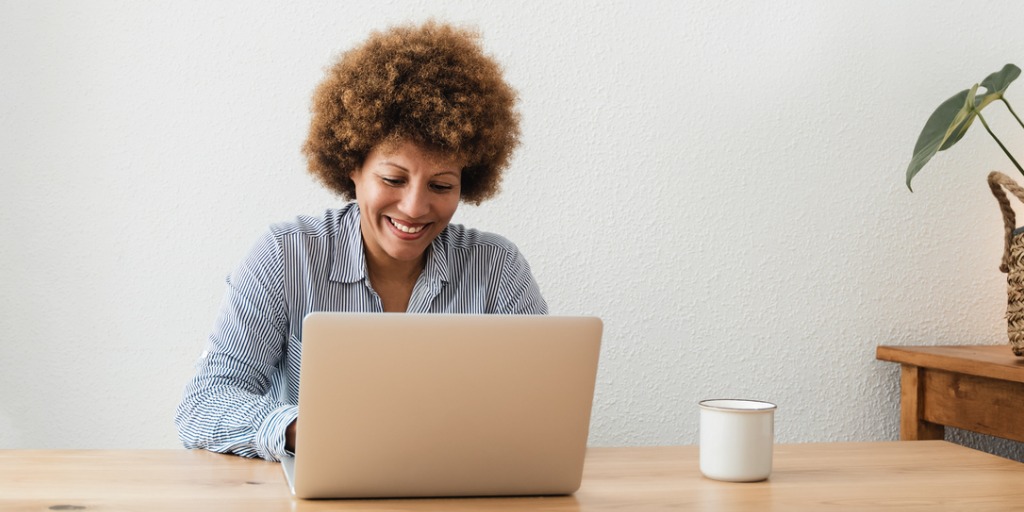 Is it possible to be creative in clinical trial advertising while following FDA guidelines, social media ad rules, and additional IRB constraints? You can create compelling ads without breaking the rules if you take the time to strategize.
Follow these do's and don'ts to ensure your copy, images, and ad placements connect with the right patients – and won't be rejected by your IRB or your distribution channels, such as Meta and Google ads.
Don't claim that the treatment under investigation is safe or effective for patients.
Do address the goal of the clinical trial.
This is an important guideline from the FDA. Because the study drug hasn't yet been approved, your ads can't state or imply that it will be effective for patients. This includes referring to the investigational medication as a "new treatment" or "new option."
When making the decision to participate in a clinical trial, patients have reported that knowing the goal of the clinical trial helps them understand the benefits and risks of joining. Mentioning specific symptoms that the investigational medication aims to treat, for example, is a good way to attract potential participants to a study. This can also be an efficient means to mention key inclusion or exclusion criteria specifically related to symptoms.
Don't emphasize payment for participation in the trial.
Do mention compensation and reimbursement if it's available.
Your ad will be rejected by your IRB if you emphasize payments for a patient's participation. Emphasizing payment can include using bold or larger fonts for money-related statements, or otherwise mentioning payment in a prominent way in your ads. This can be seen as a form of coercion (more on this topic below).
While you can't emphasize payments in any kind of coercive manner, it's still acceptable to mention compensation and reimbursement. Clinical trials ask patients to take time to travel to a site, usually, and spend a few hours at a visit. Offering compensation and reimbursement can be a strong incentive, even if the trial is just covering travel costs. While you can't scream "Get paid for clinical trials!!!" in large font in a banner ad, you can mention that compensation or reimbursement is available somewhere in your ad or on the website for your trial.
Don't choose images that suggest the treatment is effective.
Do choose images that match your patient population.
In addition to making sure the language you use doesn't imply that the treatment works, be careful with the imagery you choose. For example, if you're running a trial for exercise-induced asthma, it may be misleading to use images of people running without issue. Every IRB is different, but some may even hesitate to approve images of people showing much emotion in general. If your images are too sad, for example, they may be considered emotionally manipulative, while if they're too cheerful, they may suggest a guaranteed treatment benefit.
As you research your patient population, consider the demographics of the people you're trying to reach. Then, choose images that reflect the patient population, with special attention to the diversity of the patient community.
It can be helpful to create "personas" that reflect different portions of your patient population or different motivations to take part in a trial. It can also be useful to choose images that aim to portray a particular symptom of the condition so patients can recognize it with just a quick glance at your ad. Examples include showing an inhaler for asthma trials or a blood sugar monitor for diabetes studies. Ensure that you choose imagery that fits the mechanism of medication of the study. If the trial is for an oral, rather than inhaled, asthma medication, showing inhalers may not be the right choice.
Don't advertise "free treatment" for trial participants.
Do highlight other benefits of participating.
Though medical costs related to the study are generally covered in a clinical trial, it may be misleading to tell patients they will receive "free medical treatments" as participants. If you do want to communicate that there is no cost to participate, you may consider adding language such as "study-related care will be covered" to indicate that additional care will not necessarily be provided.
Many clinical trial participants are motivated by the opportunity to help move research forward for their condition area. Highlighting altruism and volunteerism in your ad copy can be one way to connect with patients by sticking to FDA guidelines.
Don't claim that the treatment is equivalent to other, existing treatments.
Do describe how the trial will work.
If the goal of your clinical trial is to prove equivalence to an existing drug, be careful not to imply it's already been proven to work the same way or better. Use language that's as clear and accurate as possible to help patients understand the goal of your trial.
Will your trial use a placebo? Or measure the effectiveness of an existing treatment against an investigational one? Help your audience understand what the trial will involve. You can also include helpful information like where the sites are located and a typical schedule of visits and commitments.
Don't address "personal attributes" in your ad copy for Meta ads.
Do include a summary of eligibility criteria.
This tip is specific to Meta ad guidelines (and rapidly expanding to many other digital advertising platforms) rather than FDA rules in general. Meta (which encompasses ads on Facebook and Instagram) will take reject your ad if they feel it speaks too specifically to a person's personal attributes, such as gender or race. These guidelines include calling out patients specifically by their condition. For example, "Asthma clinical trials in New York" would be acceptable, but "Do you have asthma? Find a clinical trial" would not be approved. Read more about "personal attributes" guidelines from Facebook. Starting January 19, 2022, Meta has also removed some Detailed Targeting options that relate to topics people may perceive as sensitive, such as options referencing causes, organizations, or public figures that relate to health, race or ethnicity, political affiliation, religion, or sexual orientation. Examples for "health causes" include "Lung cancer awareness", "World Diabetes Day", or "Chemotherapy".
However, in any ad format, it can be helpful to include at least one or two mentions of specific eligibility criteria. Including eligibility criteria in your ad can also help reduce clicks from patients who don't quality for your trial, particularly if the criteria are very specific. When putting together your IRB packet, include a variety of outreach options that speak to various inclusion and exclusion criteria so you can see which ads perform best.
Don't use "coercive" language in your ads.
Do empathize with patients.
In addition to avoiding language that implies that the treatment under investigation will be effective, the FDA advises advertisers to stay away from "coercive" language in general. In our experience at Antidote, that can include language or images that comes off as overly emotional. This is particularly important when speaking to patients who are "likely to be vulnerable to undue influence," the FDA says. Language such as "asthma in kids is dangerous" may not be approved.
While you may be limited in the language you can use, it's still important to understand the patient experience and speak to patients from a place of both sympathy and empathy. Choose imagery and language that's empowering and compassionate, but doesn't condescend or intimidate. For example, if you're running an Alzheimer's trial and targeting caregivers, you may choose to show an older couple or adult parent. When you put yourself in the shoes of your audience, you'll be more likely to choose impactful and sensitive language and images.
---
Looking for patient recruitment support? Antidote uses precision recruitment to reach the right patients with opportunities to participate. Get in touch to learn more about our unique approach to clinical trial patient recruitment.