A snapshot of what clinical trial patient recruitment companies do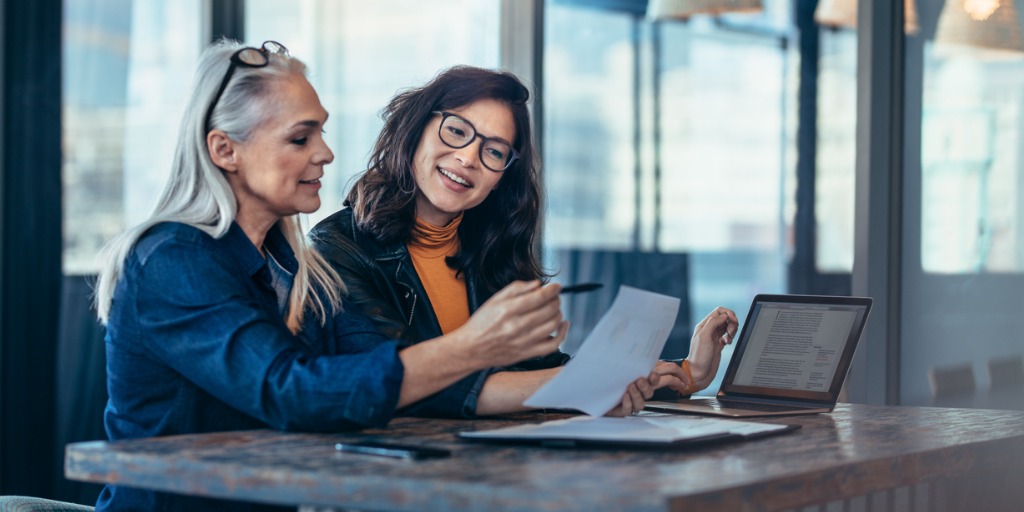 Clinical trial patient recruitment companies work with sponsors and study teams to identify opportunities and challenges for recruiting and retaining patients, and then implement a strategy to find patients for particular trials.
Recruitment companies may work with research sites or directly with pharma and biotech sponsors to find patients for a clinical trial. Clinical trial recruitment companies use a variety of outreach approaches to connect with patients, including digital advertising, patient databases, relationships with patient organizations, connections with physicians, and print advertising.
When different recruitment companies compete for a sponsor or site's business, they'll share what makes their approaches effective and what sets them apart from other companies. If you're considering working with a patient recruitment company for your trial, it can be helpful to know what goes on in the day-to-day operations of a typical company. Try asking these 15 questions, which can start the conversation and help you connect with the recruitment company that works best for your trial's needs.
A typical day at a patient recruitment company may involve patient research, campaign optimization, and connecting with clients about how their campaigns are running. Below is a snapshot of how clinical trial patient recruitment companies support sponsors in ensuring efficient enrollment in their trials.
Conduct patient research
Researching the patient population for a new trial is one of the most important steps in creating a successful campaign. Research can include working with patient organizations, spending time in online patient communities, and taking a close look at what worked and what didn't in past campaigns.
What are patients talking about online when they're not at a site or a doctor's office? Some clinical trial recruitment companies will engage with Facebook groups, Reddit communities, Instagram hashtags, and TikTokers to glean important insights about patients, such as attitudes toward clinical research, what treatment regimens people are using, and what they prefer to be referred to as (patients, individuals, people with "x" condition, etc.).
Other companies will work with patients directly to learn about their experiences with a given condition and understand their met and unmet needs. When we spoke with John Linnell, a COPD patient advocate who has been fighting for COPD awareness, resources, and research, about the importance of clinical research, he said, "I think patients need to embrace that and want to be involved... When I give talks, I always include 'if it's without us, it's not about us.' I truly believe that, and I think other patients need to as well." The goal is to create partners in care.
The key strategy at play here for patient recruitment companies is to conduct careful research about what your target audience engages with so that they can create compelling campaigns for trials that patients will want to join.
Develop outreach materials
Recruitment companies often have in-house marketing teams that put together outreach materials for a trial. These materials can include social media and paid search ad copy, imagery like photos and videos to be paired with ads, packages for partners to use, pre-screeners, blog posts, and anything that may be used to promote the trial.
When patient recruitment companies create materials, they pay close attention to marketing and advertising policies for all outreach channels. Not only do certain platforms like Facebook and Google ads have advertising policies and restrictions, but they also have character limits. A good patient recruitment company will make sure that you're submitting materials to your Institutional Review Board (IRB) that you can be confident will be approved by the digital platforms you plan on using for advertising. In addition, clinical trial patient recruitment companies will work with study teams and sponsors to review materials for any red flags that they know their IRB has taken issue with in the past. This helps streamline the submission process.
Before you submit your materials, check the list below, as well as past IRB submissions, to confirm what does and does not need to be included in your submission packet. These materials that must be submitted to your IRB:
Ad copy for digital channels, including Facebook, Twitter, paid search platforms, and banners
Website text for a landing page about your clinical trial
A prescreener for your clinical trial
Scripts for team members who speak to patients about your trial
Video advertisements for your trial
Mock-ups of print advertisements
Drafts of radio advertisements
Other patient-facing outreach materials, as noted in FDA guidelines
Launching new campaigns and optimizing current ones
After IRB materials have been approved, the next step is for a patient recruitment company to set up campaigns. Depending on what channels the company is using to promote a trial, some pieces may be ready to launch right away, while others may take more time to set up. Once a new campaign has been launched, the work isn't over. Recruitment teams continue to optimize campaigns, particularly social media and other digital ads, to improve targeting and effectively delegate ad spend.
Recruitment companies stay up to date with the ever-changing landscape of digital media and pay close attention to how any changes in platform policies might impact advertising campaigns. They'll make sure your content is sharp and in line with the look and feel of each platform. Most companies are well equipped to make judgments on what ad creative, copy, and imagery are working. Importantly, they are able to adjust and optimize campaigns that are struggling, all while continuing to connect with clients about how their campaigns are running.
Reporting for clients
When you decide to work with a patient recruitment company, consider how often you'd like to receive reports from them about your campaign's progress. A regular reporting schedule can help your team stay on top of how the recruitment company's campaigns are performing and chime in on potential issues. Because it can take several weeks or months for a patient to randomize into a trial, it generally makes sense to give a company enough time to get their campaign off the ground, but don't hesitate to ask questions throughout the process.
Some of the most important metrics to track include the cost per qualified patient, cost per consented patient, the average time between pre-screening and consent into your trial, and the most common reason patients screen fail.
Download our case studies to get an idea of how Antidote supports recruitment for our top-tier pharma and biotech clients.