How to streamline your clinical trial process to drive enrollment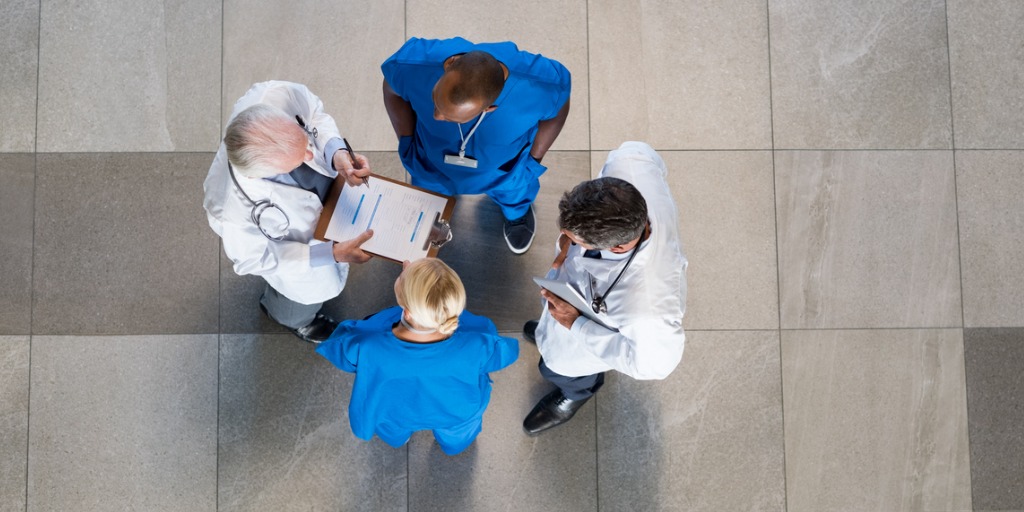 One of the most critical steps in the clinical trial process is patient recruitment. Statistics show that approximately 80% of clinical trials are delayed or closed because of problems with recruitment. But without the right recruitment tools and strategies, clinical trial teams can't find the volunteers that they need, ultimately slowing timelines. We outline three strategies to streamline your clinical trial process to drive enrollment.
Research what really matters to your patient communities
Patient centricity should be at the heart of your clinical trial recruitment efforts. And one way to learn about your patients is to thoroughly research what matters to their communities.
Social media is a great place to start. There are opportunities to reach patient communities pretty much everywhere, including Facebook, Twitter, Quora, TikTok, Reddit, and search platforms like Google and Bing. 3.8 billion users across the world are scrolling on social media every day, and many of them are actively engaged in various patient groups (try Facebook), hashtags (try Instagram), and forums (try Reddit and Quora). There are also sites like Health Union that are connecting people to online health communities. The digital landscape can paint a picture of your patient population and their motivations to participate in a trial beyond numbers on a sheet of paper.
After you've done some research, try engaging patients. Ask them what would motivate them to participate in a trial: altruism? new intervention? monetary compensation? If you're early on in the process of designing your study, enlisting the help of a patient to design the study can help enrollment in the long run — they'll know what's most important to patients, and can identify potential participation deal-breakers as well. We spoke to a COPD community advocate named John Linnell, who, since his COPD diagnosis, has been fighting for COPD awareness and promoting the importance of clinical research. Linnell says, "I think clinical research for COPD is incredibly important. I think patients need to embrace that and want to be involved. As a COPD community advocate, I'm very involved in research advocacy as well. When I give talks, I always include 'if it's without us, it's not about us.' I truly believe that, and I think other patients need to as well."
Offer flexible site options to ease participant burden
Clinical trials are a major component of the medical research process, but they can often be a major time commitment for patients. Most trials require multiple visits to sites so that researchers can monitor how an intervention is working. Between work schedules, family commitments, and personal events, site visits can be a serious barrier to participation. That's why it's critical to offer flexible options to accommodate your patients' needs.
The COVID-19 pandemic highlighted the need for flexibility within medicine and research, and study design is no exception. When it comes to actually running a clinical trial, researchers have been trading traditional processes for virtual or decentralized opportunities. Decentralized trials remove the burden of physical attendance and encourage participation from wherever they may be. Location becomes less of an issue with decentralized trials, lifting a necessary barrier to participation. In addition, this ensures that the results of studies represent a larger, more diverse body of patients.
Clinical trial sites have begun opening back up for in-person visits, but the paradigm has shifted. It's key to create a schedule with some flexibility in mind. Some patients may need more time to get to appointments or prefer them to be earlier in the morning or later in the evening. If many patients are of working age, consider setting appointments for weekends instead of weekdays.
Making it easy to get to your site shows a commitment to your patients. Arranging transportation for patients can make a big difference in retention. This takes into account that transportation can be very expensive or not accessible for everyone, which can also further promote inclusivity. Some research sites are partnering with rideshare services such as Lyft and Uber to coordinate rides to site visits free of cost. Sponsors will sometimes offer to pay for participants' travel costs in the form of a stipend to cover gas costs, wear-and-tear on cars, and mass transit fares. Certain trials may even pay for air travel.
Hire a clinical trial recruitment company that specializes in driving enrollment
In many cases, it's best to reach out to experts in the field. This means working with a company that specializes in patient recruitment. When choosing a company, you should consider each company's offerings as well as their experience in your therapeutic area. Before tapping a clinical trial recruitment company, make sure you have some of your key questions ready:
Have you worked with my therapeutic area before?
Do you have an in-house marketing team?
What platforms do you use to find patients?
Do you specialize in a particular phase of trials?
How quickly can you develop materials and a recruitment strategy?
What is your relationship with patients and advocacy groups?
With patient-centricity a key aspect of recruitment, look for a company that engages patients themselves for their knowledge and advice. Recruitment companies can find patients where they are online and through social media. Most companies are well equipped to make judgments on what ad creative, copy, and imagery are working. Importantly, they are able to adjust and optimize campaigns that are struggling, all while continuing to connect with clients about how their campaigns are running.
Recruitment companies stay up to date with the ever-changing landscape of digital media and pay close attention to how any changes in platform policies might impact advertising campaigns. They'll make sure your content is sharp and in line with the look and feel of each platform.
Some companies also have relationships with patient communities and advocacy groups and can engage with them effectively. All this information is critical to ensuring that recruitment material development and outreach will be successful.
To learn more about how Antidote can help you streamline your clinical trial recruitment efforts, click the button below to get in touch.