5 clinical trial advertising services to boost recruitment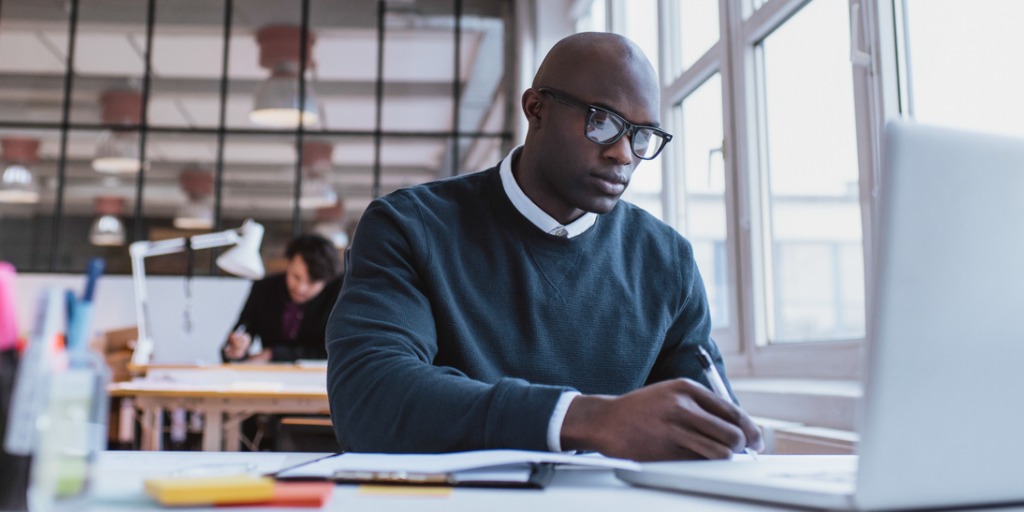 Clinical trial recruitment companies offer a range of advertising services that can help speed up enrollment for your trial. While some trial sponsors, research sites, and Contract Research Organizations (CROs) opt for full-service offerings from recruitment agencies, you may also choose support for a particular element of your campaign.
For example, a pharmaceutical company or CRO may have one team create paid search and social media ad copy but need support from another on marketing campaign management or partner outreach. Consider using one or several of these services to support your next clinical trial patient recruitment campaign.
Copywriting
In clinical trial patient recruitment, ad copy should engage patients while following strict Institutional Review Board (IRB) and FDA guidelines. It can be a tricky balance to strike, and making multiple submissions to an IRB because your materials aren't compliant can slow your trial timeline. Working with an experienced clinical trial advertising agency can help. A quality agency will also provide plenty of copy options for a range of ad placements and tests so your team can optimize throughout the life of your campaign.
Design development
Quality design can make a significant impact on your campaign performance. Consistent design between your ads and landing page, for example, can help create an easy-to-follow journey for patients interested in joining your trial. Even small changes like choosing images that reflect your patient population can help improve ad performance.
"In my opinion, choosing the right design is more science than art. If the images you've chosen for your campaign are not rooted in patient research and do not evolve with A/B testing, then your images are wrong," says David Tindell, Director of Digital Marketing at Antidote.
Enlisting the help of professionals experienced in this artful science can help boost your campaign results.
Campaign management and optimization
When done well, running ads on social media platforms (like Facebook, Twitter, Snapchat, and TikTok) and paid search platforms (such as Google and Microsoft) is a full-time job.
For best results, marketers closely track how their chosen audiences are responding to their ads and make adjustments throughout a campaign. Often, marketers will run several different tests before settling on the best-performing ad and targeting strategy. A good clinical trial recruitment company will have a collection of copy variations in their back pockets to be able to run effective A/B tests.
As a trial moves forward and recruiters are able to learn more about whether or not patients take the next step to participate, they can further adjust their ads. Clinical trial advertising agencies may also have access to lookalike audiences or other proprietary data that can help them reach the right patients for your trial.
A recruitment company can also help you choose advertising channels and how patients will be targeted on each channel, from choosing interests and user behaviors to specific keywords. The agency can use creative materials you provide or use their own to recommend the best placements for your ads, both online and through radio spots, billboards, and other traditional media.
Landing page or pre-screener creation
In addition to providing ad copy and design, some recruitment companies will also create dedicated landing pages to tell patients more about your trial and guide them to the next step. You may choose to have potential participants answer a few questions online to begin the screening process, direct patients to call a research site near them, or have interested volunteers send an email to learn more.
Using a pre-screener to capture patient information and eligibility can also help you get a better understanding of the cost per qualified patient, a key metric that clinical trial patient recruitment companies track. Though you don't know at this stage whether these eligible patients will eventually join the trial, these numbers make clear which ads and placements are performing best and may inform future strategy.
Partnership support
Clinical trial recruitment companies can also offer access to additional outreach options beyond traditional ad platforms. Partnerships are a critical piece of the patient-centricity puzzle. Health nonprofits, patient advocates, and community groups may have relationships with clinical trial recruitment companies to help your trial reach niche groups of patients and connect through in-person events or other personalized approaches. Patient advocates have a deep understanding of their communities, and they can also be key players in helping develop new methods of engaging patients in research.
A clinical trial company with a strong partner network and/or a dedicated partner team can facilitate outreach to these communities and manage the process of getting feedback from real patients and their loved ones so that you can make recruitment decisions based on their needs and perspectives.
If you're interested in using any of these services for your trial, download our case studies to learn more about Antidote, and we'll be in touch about how we may help.