Advocating for patients who need it most: A Q&A with Antidote's Juline Hobbs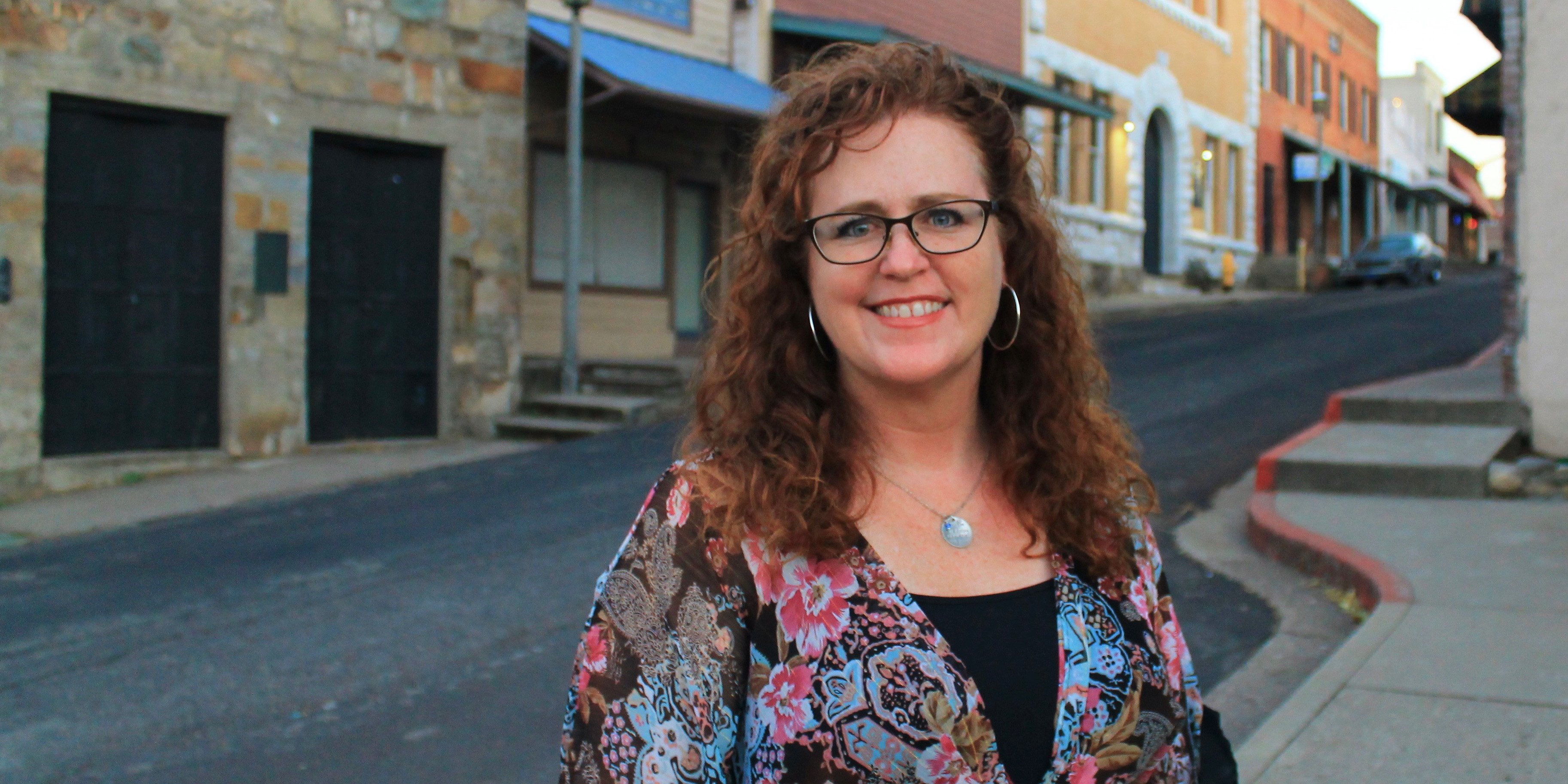 At Antidote, we take pride in the work that we do and the rockstar team that we've created. Helping patients find clinical trials is at the heart of our mission. Juline Hobbs, one of Antidote's most tenured employees, is critical to helping us achieve our goals. We spoke to Juline about her history with Antidote, her new role as Senior Manager, Operations and Patient Experience, why she advocates for patients, and why it is so important to provide patients with the most positive experience possible when they're searching for a clinical trial.
Tell us about your history with Antidote. When and why did you join the team?
Years ago, my son was hit by a drunk driver. He was in a coma and I was desperate to learn about cutting-edge treatments and trial opportunities for people in comas and those with traumatic brain injuries. I made a post on Facebook to see if anyone I knew could help, and a friend of mine who worked at a company called TrialReach (which is now Antidote) reached out.
There was no perfect treatment for him, but she did ask if I would be interested in a fully remote role calling patients and helping them determine what research might be right for them. It was a flexible role, which was critical for me at the time, and it tapped into my interest in patient advocacy. I had gained so much experience advocating for my son. I had spent so many hours coordinating his care, doing my own research, and making sure I was able to tell the neurologist what the physical therapist had said — that kind of thing. Beyond my interest in helping patients, this role was great for me because I am a total people person. I love talking to people and learning about them. And, I am an organizer by nature — I came from organizing commercials in the film production world — and there's a major operations component to this role.
So, I interviewed and ultimately accepted the first Patient Liaison Manager, or PLM, role at what is now Antidote. I was the first employee in the US!
Your role has recently changed to include "Senior Manager, Operations and Patient Experience." How was that a natural evolution for you?
When I started, we didn't have phone scripts, we didn't have software. I knew this needed to evolve; I had to build our patient liaison management operation out. After a couple of years, we had a few more PLMs and I was promoted to Antidote's Operations Manager. I was writing our phone scripts, overseeing the call center, and training new PLMs — really focusing on how we could provide the best service to patients. I'd read protocols and think "how are we going to explain this in lay person's terms?" I have always been very motivated by the idea that the way we speak with patients matters.
In the last several years, Antidote has been expanding, and our operations function has needed to scale up to support our growth. The call center was really my baby, but we started figuring out how to put all the other pieces together as well. I spearheaded efforts to find a Customer Relationship Management (CRM) platform that would allow our PLMs to work more efficiently and effectively so that we could get our jobs done in a measurable manner. We found a phone scripting software that integrates with our CRM, which integrates with our clinical trial matching platform.
Bringing everything together was so important to ensure we could grow. I loved this work because I love processes! Now, we have a new team member who runs our call center, and many PLMs to support our clinical trial recruitment work. My role has continued to evolve and my goal is ultimately to work with patients to make sure we're doing the best job. Asking patients things like: "Does this email make sense to you?" or "If you got this text, what would you think?" or "Does this matter to you?" is so important. I'd like to be able to increase the focus on my true passion: advocating for the patients who need it most.
Why is it important to provide patients with the most positive experience possible when they're searching for a clinical trial?
A positive experience when a patient is looking for a clinical trial is so critical because a lot of these patients are in a dire time in their life. They come to us looking for help, and we want to provide clinical trial opportunities that might be helpful for them, not another hoop to jump through. My goal is for Antidote to be a place that feels like home, that feels like we really care — because we do. I know our technology is strong, and our PLM training really hones in on how to speak with patients and how best to help them. I hope patients know that Antidote is a company that stands behind them and can connect them with trials, resources, and other types of support. Eventually, I see Antidote evolving to the Google search of clinical trials: a go-to resource that's easy-to-use and provides quick results.
How and why do you advocate for patients at Antidote?
We're on the phone with patients all day, helping them connect with research and figuring out what their options are. But behind the scenes, I'm also advocating for patients. When we write pre-screeners for our trials, I try to think about this from a patient perspective — what would make sense to someone living with this condition? I adopted an SMS program that allows us to reach patients by text if that's their preferred method of communication. Our new call center manager is initiating a chat feature on our website, which will make it even more convenient for patients to reach us. It's all about providing an important service that matters, in a way that's very easy to access. In my new role as Senior Manager, Operations and Patient Experience, I'll continue to be laser-focused on ensuring everything we're doing is keeping patients top of mind.
I advocate for patients because I know and have heard from people all around the world who need assistance. I've talked to desperate families struggling to find help — and I've been a desperate mom doing the same. I want to provide support, so our patients know that they have someone in their corner to assist with finding the latest research opportunities to participate in. I know it can be really daunting to people who aren't familiar with the landscape.
What does your day-to-day look like in this new role?
We're still fleshing this out, and I'm delegating the various pieces of my operations work to different team members in the Commercial Operations department. Ultimately, I will be working with patients and our patient advocacy group partners to gain insights and feedback about our tools and products to make sure we're providing the best experience for our patients. And I'll be working closely with our Clinical Informatics team to ensure that our pre-screeners and flows make sense for patients.
Interested in participating in a clinical trial? Click "Match me" below to answer a few questions and connect with clinical trials near you.