Clinical trial participation statistics: 3 trends to keep an eye on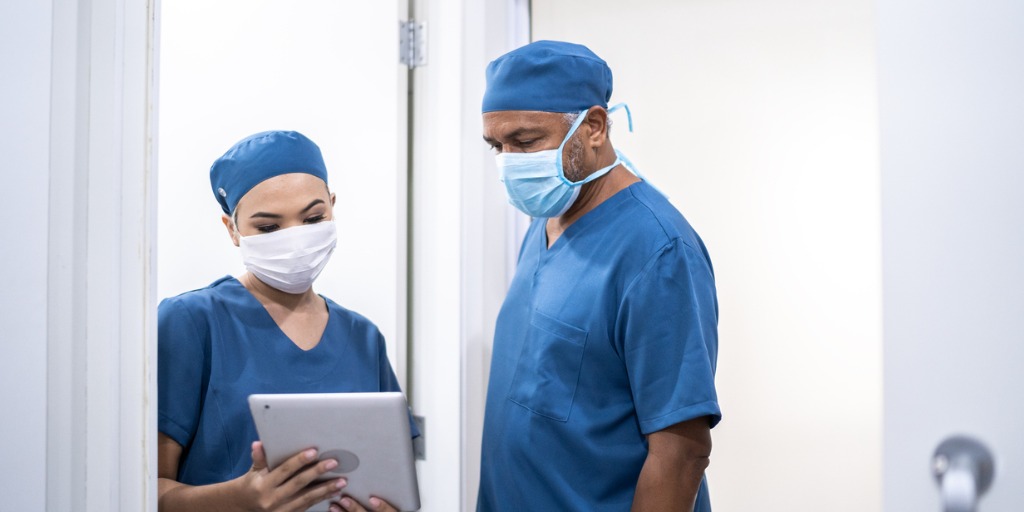 In 2020 and 2021, COVID-19 took the world by storm, causing clinical research sponsors to reimagine many aspects of the important studies they conduct, and patient awareness of clinical research to rise exponentially. Clinical trial participation statistics highlight important trends about general perceptions toward research. We look at three sets of statistics from CISCRP's 2021 Perceptions and Insights Study and what the numbers may mean for patient recruitment and enrollment in clinical trials.
The increasing use of technology in clinical trials
When it comes to recruiting for and enrolling patients in a clinical trial, researchers have been getting creative, trading traditional processes for virtual or decentralized opportunities. The rapid adoption of new technologies has resulted in overall positive clinical trial experiences.
According to CISCRP's 2021 Perceptions and Insights Study, a sample of 5,505 individuals who have participated in clinical research noted that there was an increased use of technology, which is consistent with the rise of decentralized clinical trials.
In 2019, only 15% of respondents mentioned that smartphone apps for study data collection were used during their clinical research study, while 24% mentioned it in 2021. 47% of respondents said that these apps were "very" helpful when it came to participation. Additionally, 13% of respondents mentioned that wearable devices were used during their study, while 19% mentioned it in 2021, with 40% indicating that they were "very" helpful for the study. Technology like apps and wearables helps researchers by providing real-time data. This is different from the typical trial experience, in which researchers get looks into very small windows of a patient's life while they are at a site visit or rely on self-reports in-between visits. Since data is collected in real-time, the strength of data that apps and wearables provide to researchers allows for more accurate analysis.
In 2019, Only 4% of respondents mentioned that video conferences with the study doctor were used during their clinical research study, whereas 13% mentioned it in 2021. 49% of respondents said that video conferences with a study doctor were "very" helpful. The pivot to virtual study visits lowers the barrier to entry for clinical trials. If a study is largely virtual, location becomes less of an issue, and access to studies that might not have been available before become a possibility. Participating in a traditional clinical trial can be difficult. Obstacles can include multiple visits to clinical trial sites over extended periods of time or visiting sites that are not always conveniently located. Telemedicine and video conferences with study teams simulate the kind of face-to-face interactions that help build trust between patient and provider, lower the burden on the patients, and minimize the health risks for patients taking part.
Where potential clinical trial participants are learning about study opportunities
As people socially distanced from one another in 2020 (and continued to do so in 2021), they took to digital platforms to stay connected. One overarching benefit of digital patient recruitment is the ability to reach patients wherever they are online, including Facebook, Twitter, Quora, Reddit, Pinterest, TikTok, and search platforms like Google and Microsoft (formerly Bing).
A notable statistic from CISCRP's 2021 survey shows that social media is now one of the top avenues where clinical trial participants learn about research studies. Social media (15%) was second on the list, just under advertisements (TV, radio, newspaper, and public transportation), which clocked in at 16%. In 2019, 16% of participants learned about studies from their PCP or a specialist, but in 2021, only 10% said they learned about studies through their doctor. This highlights the importance of having a strong social media strategy for patient recruitment.
One of the top trends we've seen in patient recruitment for clinical trials is the increased use of social media advertising to find the right patients for a trial. Although many stay-at-home restrictions have been lifted, some patients are still at home, and many are on their computers and smartphones more than ever.
In fact, in 2020, we dove into the impact of COVID-19 on consumer behavior and digital marketing across various industries, taking a close look at digital engagement in the healthcare industry, particularly in regards to digital advertising for clinical trial patient recruitment. Comparing patient engagement with our clinical trial recruitment outreach in 2019 to March 15 - August 31, 2020 demonstrated increased interest in clinical trials among patients we contacted. For example, across all geographies: Click-through rate (CTR) was up 20%; Engagement rate was up 13%; and Registration rate was up 80%. We've also noticed that people are searching the web to learn more about the basics of clinical trials, too.
A focus on diversity and representation
Out of all respondents from CISCRP's survey (n=11,793), 64% indicated that knowing the staff conducting the study (doctors, coordinators, etc.) are representative of diverse communities was either somewhat or very important. The numbers don't lie: Diversity, equity, and inclusion are critically important for the future of clinical research. Additionally, 73% of respondents said that, before making a decision to participate in a clinical research study, it's either somewhat or very important for them to know that other clinical trial participants are representative of diverse communities.
These data highlight one major theme: It's vital that the makeup of clinical trials (and the study teams running them) reflects real-world populations, so that medications are created by and tested for all who may need them. Lack of diversity in clinical trials can make it particularly challenging to get a complete picture of a drug's safety and efficacy.
Historically, the numbers of clinical trial participants from diverse populations have not reflected real-world populations. Statistics from a panel discussion at the BIO Conference in 2019 revealed that racial and ethnic minorities make up 39% of the population in the U.S., but estimated rates of clinical trial participation for this group range from 2% to 16%. Nearly 14% of Americans are Black, but they make up less than 5% of trial participants, and while Latinos make up 18% of the U.S. population, they represent just 1% of clinical trial participants.
"Until people of color are a significant part of all clinical trials being conducted, best practices for our care will only be a pipe dream," says Allison Kalloo from Clinical Ambassador in an interview with Antidote.
Industry has taken the hint. The FDA recently issued guidelines on enhancing the diversity of clinical trial populations, specifically focusing on eligibility criteria, enrollment practices, and trial design guidance for the industry. Sponsors and researchers can try to move the needle toward inclusive practices by involving communities of color in recruitment strategies, asking patients or caregivers their opinions when designing protocols, compensating study participants well, strategizing early in the process, and asking patients what they want or need to participate.
Clinical trial statistics give us the insights we need to come up with better solutions for the future. The increasing use of technology in clinical trials, the shifting paradigm of where patients learn about studies, and a critically important focus on diversity and representation in the research landscape all point toward more inclusive studies ahead. Antidote's approach to clinical trial recruitment incorporates these data points and turns them into strategic campaigns for your study. Get in touch to learn more.