How to write patient-centric clinical trial recruitment materials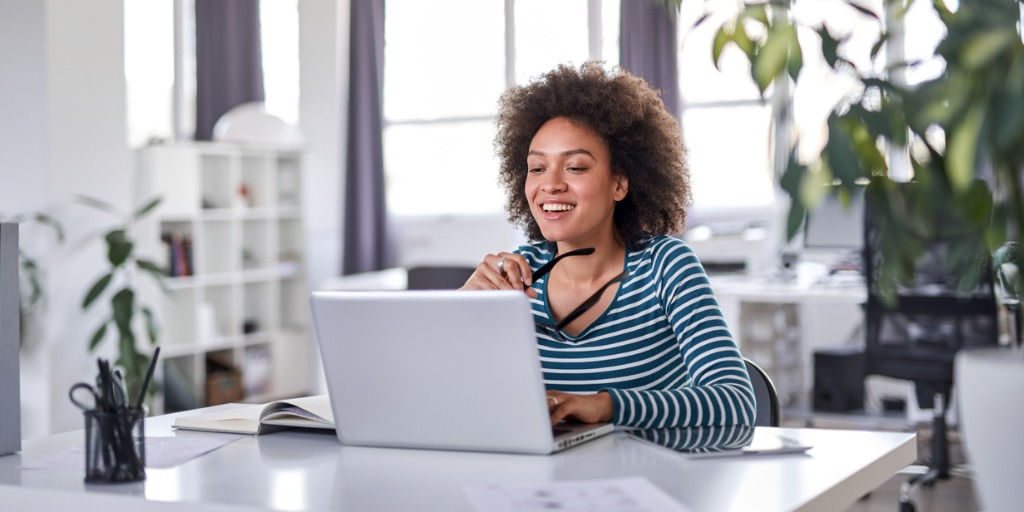 The golden rule of clinical trial recruitment is that your materials should be "patient-centric." This buzzword can mean a lot of different things, but to us, it's all about letting the patient voice drive how we think about the entire clinical trial process. Need tips on how to talk to patients about your study? Below, we share three strategies you can use to make your clinical trial recruitment materials resonate with patients.
Use language that is patient-friendly
Clinical trial listings and protocols, which are mainly targeted at other researchers, can be notoriously difficult to understand, but your outreach materials can (and should) be comprehensible for a lay audience. We often see medical researchers and health care professionals use abbreviations or medical jargon, but patients may not connect with that language in advertisements and outreach materials. In your recruitment materials, it's critical to simplify medical terminology so that interested patients not only click the ads, but have the ability to understand what your study is trying to accomplish, too.
According to a study conducted by the Department of Health and Human Services, only 12% of Americans are "health literate," which further highlights the need to keep reading level in mind when creating materials. In fact, the average American reads at a 7th-8th grade level, and most likely does not have a medical background. Websites like Hemingway Editor can help you measure the readability of your content, assess its reading level, and provide you with tips on adjustments you can make to improve the accessibility of your content.
If you're having difficulty making materials for a broad audience, you can work with a clinical trial recruitment company with expertise in patient-centric content to help you create an outreach strategy that puts the patient in the forefront.
Research what your target population is saying online and create content that appeals to them
Today, especially in light of the COVID-19 pandemic driving digital adoption, most people are being served ads on their phones in some capacity, whether it's a targeted native ad embedded into a website based on recent search history or an Instagram ad built into every third Instagram Story that the algorithms think users may like. This is why it's so important to research what your target patient population is saying online and to create ads that match the style and tone of their content.
In your research, you might notice that certain patient populations refer to themselves in very specific ways. For example, individuals living with COPD sometimes call each other COPDers. With this in mind, you might consider creating recruitment materials using that term, since it's known to resonate with that community. This also shows that you've done your research and care about appropriately representing and speaking to patients in your target therapeutic area.
Keyword research is necessary, but in 2021, it's not enough for your recruitment strategy to solely revolve around this. The creative aspects of digital content play an equally (if not more) important role in relating to patients. If your target audience is actively using Instagram Stories, for example, try making your recruitment materials into a vertically oriented video that looks like it belongs there. If your desired patient community is more interested in written content, stick to blogs, but be sure to spruce them up with imagery. With the right combination of proper language use, keyword targeting, and flashy creative, you'll be on your way to reaching just the right audience for your trial.
Bring real patients into the picture, early and often
Bringing patients into the picture early, whether it's asking them a simple set of questions on a survey, enlisting their opinions on the creation of recruitment materials, or bringing them on as co-investigators for your trial, creates a new level of investment for individual patients and diverse communities.
Clinical trial recruitment materials greatly benefit from involving patients early in the process. Recruitment materials should incorporate feedback from patients themselves as well as echo the sentiments that patients are sharing amongst themselves online. Before submitting recruitment materials to an Institutional Review Board, consider partnering with patient advocacy groups and/or individual patients to review the materials to ensure they will resonate with other patients. John Linnell, a COPD community advocate, told us that "clinical research for COPD is incredibly important. I think patients need to embrace that and want to be involved. As a COPD community advocate, I'm very involved in research advocacy as well. When I give talks, I always include 'if it's without us, it's not about us.' I truly believe that, and I think other patients need to as well."
Engaging a diverse pool of patients to work with you on recruitment materials can help your recruitment efforts be more inclusive, too. It's essential for study populations to reflect those of the real world, so involving communities of color, as well as people of all genders, ages, and ethnicities, in discussions of recruitment strategies is key. Recruitment materials must reflect the real-world patient population — not just in their imagery, but in their copy, too
Having trouble creating patient-centric recruitment materials for your clinical trial? Get in touch with us today if you'd like to learn about how we can make your clinical trial recruitment materials more patient-centric.