3 ways patient-centric recruitment can make all the difference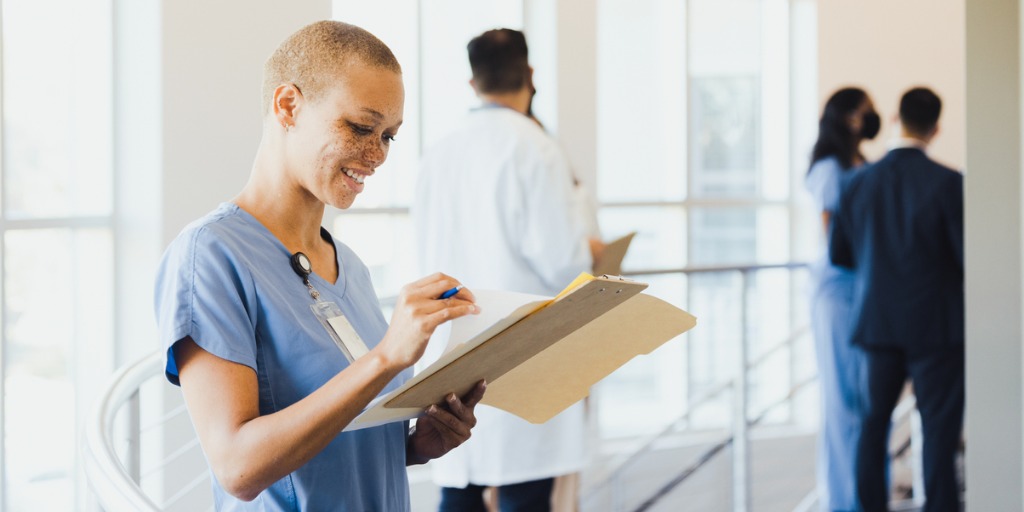 Patient-centricity is at the heart of the clinical research community. It's a guiding principle for study design and recruitment efforts that puts the focus on the people at the core of research: volunteers and their loved ones. At Antidote, we think of patient-centricity as letting the patient voice drive how we think about the recruitment component of the clinical trial process. We look at three ways that patient-centricity makes all the difference when it comes to clinical trial recruitment.
Real-world representation in recruitment materials
Creating a patient-centric recruitment solution involves getting feedback from real patients and their loved ones, and making decisions based on their needs and perspectives.
A patient advocate named John Linnell told us, "As a COPD community advocate, I'm very involved in research advocacy… When I give talks, I always include 'if it's without us, it's not about us.' I truly believe that, and I think other patients need to as well." Clinical trial recruitment benefits from involving patients early in the process (study design and protocols should involve patient input as well). Whether it's asking patients a simple set of questions on a survey or bringing them on as a consultant to drive materials creation, bringing patients in early creates a new level of investment in individual patients and diverse communities.
Recruitment materials (advertisements, content, etc.) should incorporate feedback from patients and caregivers as well as echo the sentiments that patients are sharing among themselves. Before submitting recruitment materials to an Institutional Review Board, consider partnering with patient advocacy groups and individual patients to review the materials to ensure they will resonate with other patients. Campaigns and ads (copy and imagery) should reflect real-world patient populations. Involving communities of color into the process of creating recruitment strategies is key for making sure campaign materials represent the patient population and capture diverse audiences.
Diversify communications tactics to reach more patients
Even if a patient is interested in taking part in clinical research, there are still plenty of opportunities to lose contact in the course of their journey from learning about a trial through a recruitment ad to eventually randomizing in a study. It's critical to create a plan that includes multiple channels of communication that reach prospective volunteers in an array of ways, since we don't necessarily know which channel of communication is preferred from the getgo.
Patients may miss an email or phone call, or be unable to attend a site visit for additional screening. Enlisting patient follow-up call centers ensure that patients remain engaged. In addition to traditional call center services, tools with automated follow-ups through digital advertising, emails, calls, and text messages give patients multiple opportunities to remain involved with the trial. Don't forget about the power of a pamphlet, too. Sending off physical reminders in the mail may help move the needle for volunteers who don't engage with SMS messages, social media ads, or emails.
Contact center and re-engagement vendors who conduct follow-up services are pivotal for keeping your trial on track.
Ease of patient burden and travel incentives
Clinical trials are a major component of the medical research process. Many trials, however, fail to consider the time commitment that is required of a patient. It's not uncommon to see a study that mandates multiple visits to a site so that researchers can monitor how an intervention is working. This level of commitment to participate in a trial is, for many, a serious barrier to participation. That's why it's critical to have flexibility within recruitment efforts to accommodate your patients' needs.
In addition, the COVID-19 pandemic has prompted the clinical research industry to trade traditional processes for virtual or decentralized opportunities. One major advantage of decentralized trials is that they minimize health risks for patients taking part, many of whom have conditions that make them especially vulnerable to COVID-19. This benefit removes the burden and any accompanying anxieties from patients and encourages participation from wherever they may be. When a study is largely virtual, location becomes less of an issue, and clinical trial recruitment campaigns can cast a much wider net to speed up the process. Casting a wider net not only accelerates research but also encourages more diverse groups to participate in clinical trials.
Technologies like telemedicine simulate the kind of face-to-face interactions that help build trust between patient and provider and lower the burden on the patients. With sites, in some cases, grappling with state-wide and country-wide protocols like no lab-only visits, the clinical trials space has to find a way to continue the potentially groundbreaking research it is doing. Having trustworthy lab solutions is a good place to start. Incorporating direct-to-patient lab services paves the way for patient-centricity in the clinical trial recruitment process. Partnering with local lab services can speed up recruitment for complex studies, whose inclusion and exclusion criteria commonly call for patients to meet the thresholds of certain lab values in order to qualify for a study. Decentralized trials improve the patient experience by making necessary in-person visits local and adding in accurate digital measurement tools.
One patient-centric solution to meet this barrier is to make it easy for patients to get to your site. Arranging transportation for patients can make a big difference in both recruitment and retention. This takes into account that transportation can be very expensive or not accessible for everyone, while also promoting the concept of inclusivity. Some research sites are partnering with rideshare services such as Lyft and Uber to coordinate rides to site visits free of cost. Often, sponsors offer to pay for participants' travel costs in the form of a stipend to cover gas costs, wear-and-tear on cars, and mass transit fares. Certain trials may even pay for air travel.
If you'd like to speak with us about how you can make your clinical trial recruitment more patient-centric, get in touch with us today.