5 patient recruitment strategies for clinical trials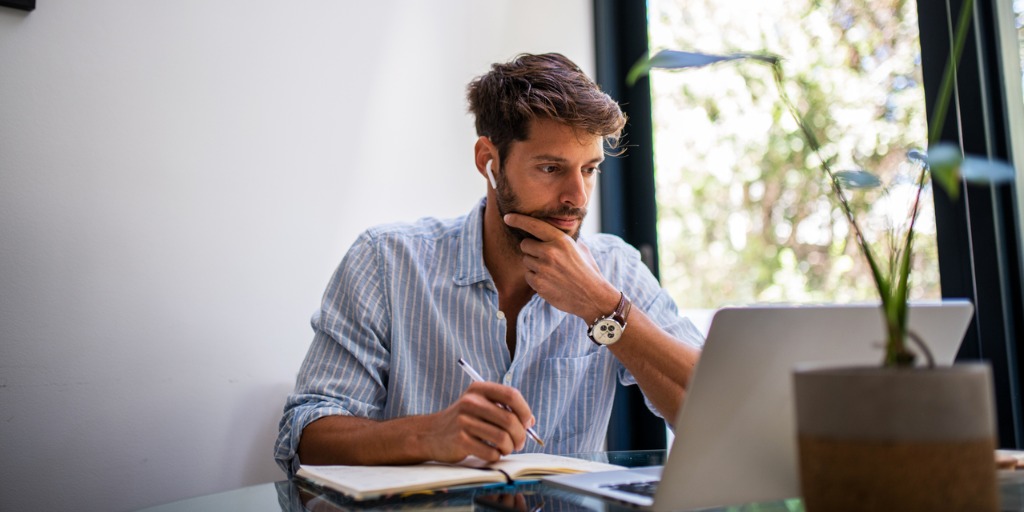 Clinical trial patient recruitment can be difficult for sponsors to get right, but having a mix of strategies in your pocket can help. With limited budgets, you may not feel like you have the space for much trial and error. Carefully reviewing your options to figure out what's best for your specific needs can help you find the right options and avoid issues down the line.
Each of these popular recruitment strategies comes with its own benefits and drawbacks. Consider which strategies fit best given your individual budget, staffing, and the needs of your trial. Patient recruitment can be stressful, but with the right mix of approaches, you'll meet your enrollment goals.
Use a patient database
Clinical research sponsors typically start recruitment efforts by evaluating their own patient databases at sites. Having physicians at your sites who can connect patients with research opportunities is another free recruitment option. As you start to create your recruitment plan, consider approximately how many patients you have direct connection with for your trial.
When evaluating your database, it's important to consider how old the patient records are in your database, and whether the trial has any eligibility criteria that may make recruitment more challenging. An older database may mean that contact records and health information are out of date, and while you may have plenty of patients who are right for some trials, you may not have enough to meet the specific needs of your current trial. In addition, digital privacy rules continue to change and can sometimes differ from country to country and state to state. It's important to make sure that you can reach out to people in your database without breaching their privacy rights.
Run digital recruitment campaigns
The digital space is exploding right now with opportunities to reach your communities at every corner of it, including Facebook, Twitter, Quora, TikTok, Reddit, Pinterest, and search platforms like Google and Microsoft Bing. For example, Facebook's reach of more than 2.7 billion active daily users, coupled with their robust advertising platform, provides tools to reach your specific patient population on one of their many properties (Facebook, Instagram, Messenger, Whatsapp, etc.).
Of course, connecting with patients on Facebook is easier said than done. Kicking off a recruitment campaign on Facebook or another platform typically requires the help of someone (or a team) with experience in digital marketing. But when done well, this method can connect your trial with the millions of patients who engage with health-related and condition-specific content online every day.
To figure out whether this approach is right for you, consider your staff resources. Ask study managers at the sponsor level and clinical research coordinators at the sites level if they have experience using social media professionally. Make sure they or another team member have time to work on all the different pieces of running a digital campaign, too, including submitting materials to institutional review boards (IRBs), managing comments, and optimizing the campaign after it launches.
Share your trial with local health care providers
In our survey of 4,000 patients, we found that having the opportunity to talk with doctors, nurses, clinical trial coordinators, or fellow patients involved in the research made a difference:
92.7% of oncology patients say it's "important" or "very important" to talk with the doctors involved in clinical research before joining a trial
90.4% of chronic disease patients said it was "important" or "very important" to talk with the clinical trial coordinators and nurses involved in research
86.8% of oncology patients say it's "important" or "very important" to talk with other patients like them before joining a clinical trial.
Non-white individuals said talking with the hospital or company responsible for the research was more important than did their white, non-Hispanic peers (82.8% v. 73.8% and 77.3% v. 73.4%, respectively)
At the same time, while patients may prefer to hear about clinical trial opportunities from their doctors, this doesn't always happen. In our survey, only 32% of patients reported that their doctors had ever shared information with them about clinical trials.
That's why it's important to consider putting together outreach materials designed specifically for doctors sharing information about your trial. If your sites have relationships with local hospitals, academic research centers, or other healthcare providers in the area, use your network to spread the word about your trial. In-person meetings are a good way to share trial information with physicians, but since the COVID-19 pandemic is still ongoing, virtual meetings are the new norm. You can also connect with physicians at conferences and events at local hospitals.
Connect with nonprofit partners and patient advocates
Working with local nonprofit partners and others who engage with patient communities can help you reach patients in your area who may not be in your database already. With a deep understanding of the patient population, they can also be key players in helping develop new methods of engaging patients in research. It's these groups who have a clear picture of a patient population's needs, and this should help shape the outreach you plan on doing.
The cost of working with partners varies: some organizations may be interested in promoting your trial for a fee, while others may offer free or low-cost promotions. Any costs should be factored into your budget at the outset of recruitment.
Work with a clinical trial patient recruitment company
If you don't have the resources to run your own digital advertising campaigns, working with a patient recruitment company can help you reach your recruitment goals. Talk with a few different companies to find the right fit for your budget and needs. Some agencies specialize in digital recruitment, while others offer access to a patient database. Other companies can connect sponsors with nonprofit partners who work in your trial's condition area.
Before a trial's sponsor chooses a company to work with, it's helpful to understand their payment structure, how they connect with patients, and what successful campaigns they've run in the past. We suggest that sponsors running trials ask these questions to find the right recruitment company.
Considering working with a recruitment company? Antidote has proven successful in saving sponsors recruitment time, while providing a positive experience for patients.