Three new research recruitment strategies to try this year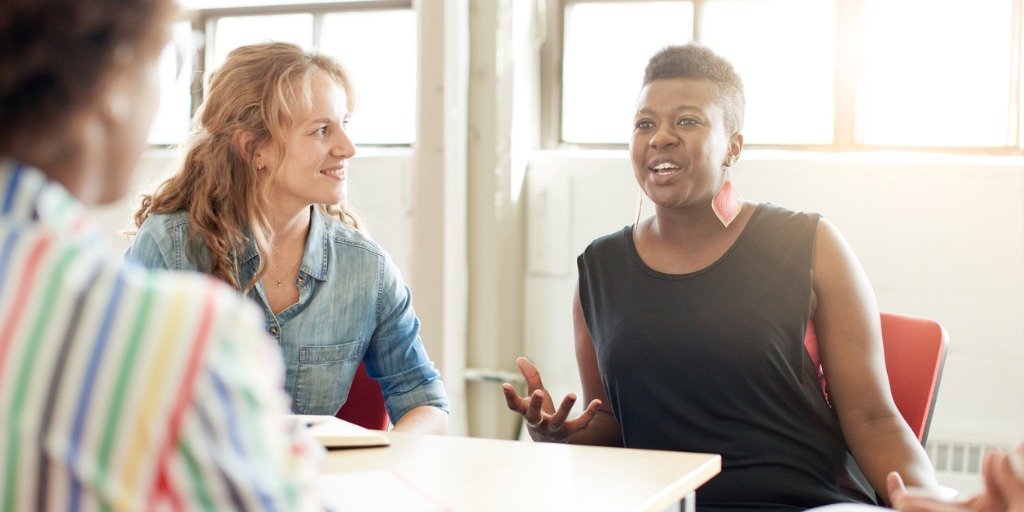 The beginning of the year is an optimal time to review your clinical trial recruitment strategies and brainstorm new ones. The best clinical trial recruitment strategies start by focusing on the patient voice and perspective, and from there, it helps to get creative. We share three new research recruitment strategies to try this year.
Create new, relevant content for your target audience
It might sound obvious to say "create relevant content for your target audience," but keeping content fresh across all platforms is critical. In terms of patient recruitment, the digital space is exploding right now, with opportunities to reach your communities at every corner of it, including Facebook, Twitter, Quora, TikTok, Reddit, Pinterest, and search platforms like Google and Bing. At any given time, 3.5 billion social media users in the world are scrolling on social; keeping your content relevant and selecting the right digital platforms is key to connecting with the right patients for clinical trials and treatment options.
Research, research some more, and then create content that actually engages your audience. In 2021, it's not enough for your recruitment strategy to solely revolve around interest and keyword targeting; the creative portion needs to relate to patients as well. If your target audience is actively using Instagram Stories, for example, try making your ad into a vertically oriented video that looks like it belongs there (since most people use their smartphones vertically). On the other hand, if your desired patient community is more interested in written content, stick to blogs, but be sure to spruce them up with at least some imagery.
The key strategy at play here is to research what your target audience engages with on digital platforms so that you create compelling content and select the most appropriate channels. You can also work with a patient recruitment company like Antidote, who are experts at executing advertising campaigns. This strategy should yield positive results for your clinical trial recruitment initiatives.
Partner with local lab services
The COVID-19 pandemic has forced sponsors to reimagine what a clinical trial looks like, paving the way for the implementation of virtual elements into research. Finding ways to be innovative with clinical trial patient recruitment has been the name of the game. The rise of decentralized trials makes it easier and safer for more people to participate in research. Location becomes less of an issue, which has historically been a barrier to entry for many looking to take part in clinical trials.
This year, you should try partnering with local lab services for recruitment and diagnostic testing during a trial. Having local lab services that you can rely on can speed up recruitment for complex studies, whose inclusion and exclusion criteria commonly call for patients to meet the thresholds of certain lab values in order to qualify for a study. Screening patients for lab values makes precision matching of patients to trials much more attainable, and the right patients matching with the right trials push all parties closer to the end goal: moving medical research forward.
Add human interaction to the digital experience
While filling clinical trials with eligible patients is top-of-mind for those running recruitment, for patients, your trial may be just one more notification in their already crowded social media feeds or another message in their email inboxes. Human connections help offset digital screeners and help ensure that sites receive eligible and engaged referrals. A new strategy you should be working into your repertoire is adding follow-up services for recruitment that are both personal and human.
Follow-up communications can be text messages, emails, and calls, but they should always be from a real recruitment company staff or study team. Even if these communications are automated, they should be personalized and offer patients the connections they need. These kinds of communications give patients multiple opportunities to learn more about a trial, set up an appointment with a virtual lab, and plan a site visit. Some patient recruitment companies even offer follow-up services down to the site level, so you can stay on top of the progress patients are making and flag sites that are slow to respond.
Studies show that patients expect some kind of follow-up – if they are not called within 48 hours, they lose interest in taking part. A third of patients never even get a call back from sites. Follow-up can help lower costs by reducing the number of patients who start the process and don't follow through, and save time by proactively reminding patients and sites to take the next step. While it might be a time-consuming exercise, it's critically important to maintain a human connection throughout the clinical trial process. Technology will continue to provide important and impactful solutions within clinical trials, but it's important to remember that taking part in research is a major decision that often requires an element of human contact.
The clinical trial landscape is changing, especially amidst the COVID-19 pandemic. Antidote's approach to clinical trial recruitment has proven successful in this evolving space. Our approach to clinical trial recruitment can save sponsors recruitment time, while providing a positive trial search experience for potential participants.