5 ways to make patient enrollment in clinical trials easier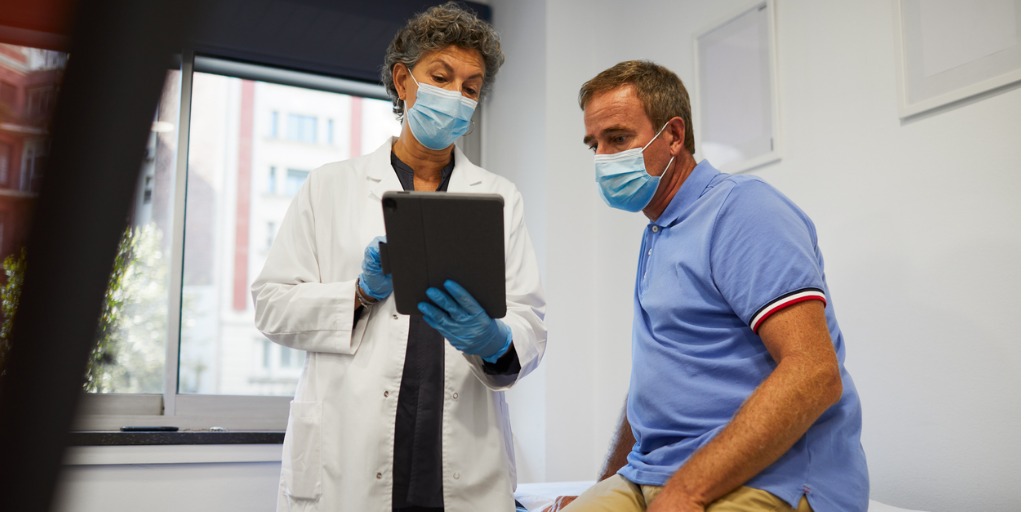 Successfully enrolling patients for a clinical trial can be a daunting task, but a personalized approach to recruitment and enrollment and focusing on the patient experience can improve the process and make it more likely patients will choose to take part in your trial.
Try these five strategies to make your patient enrollment a more manageable and meaningful task.
Gather and analyze data
The first step is to gather and analyze data. What are patients talking about online when they're not at a site or a doctor's office? Learning about your target patient population when they're not in a medical setting is pivotal to understanding what it's like to live with a particular condition — and therefore what recruitment messaging and imagery might resonate. Try engaging with Facebook groups, Reddit communities, and Instagram hashtags to glean important details about patients, such as attitudes toward clinical research, what treatment regimens people are using, and what they prefer to be called.
A strong enrollment strategy also involves analyzing data from past recruitment experiences. What creative materials worked best? What copy and imagery combinations didn't work at all? Optimizing your strategy based on these learnings can help bolster enrollment numbers.
Take a patient-centric approach
Patient centricity is a phrase that generates a lot of buzz in the clinical research community. It typically refers to designing a treatment, clinical trial, or other health solution around patients' needs and perspectives. Today's patients are more informed, empowered, and vocal than ever before. Emphasize patient centricity when enrolling patients by highlighting how the trial may help with unmet needs, and making clear that the decision to participate or not is entirely in their hands.
Creating a patient-centric solution involves getting feedback from advocacy groups and patients themselves, and making decisions based on their voices. At the heart of it, patients want to be heard — "nothing about me without me" is a common refrain. Patients and their care team view themselves as valuable team members and instrumental parts of the decision-making process when considering taking part in a clinical trial, and this should be taken into account.
At Antidote, we approach patient centricity as letting the patient voice drive how we think about the entire clinical trial process. Not only do 80% of trials struggle with enrollment, but some studies estimate that up to 30% of patients who join a clinical trial end up dropping out. Keeping the patient perspective front and center can help at every stage of a clinical trial, from study design to enrollment and retention efforts.
Establish a relationship with patients
By engaging directly with patients in a meaningful way during the recruitment and enrollment process, you will have a much better chance of breaking down barriers, reducing stigma, and enabling patients to have a seamless clinical trial experience.
Establishing a relationship with a patient or their caregiver consists of more than just providing the applicable study information needed to facilitate a discussion about their health. Initiating a conversation with a timid or skeptical patient from a place of compassion and patience can go far at helping patients feel well-informed and comfortable making decisions about taking part in trials. And asking patients ahead of time what materials would help them make these decisions can help too.
A person who is contemplating clinical trial participation is making an important life decision. For Juline Hobbs, Antidote's Senior Manager, Operations and Patient Experience, the "goal is ultimately to work with patients to make sure we're doing the best job. Asking patients things like: 'Does this email make sense to you?' or 'If you got this text, what would you think?' or 'Does this matter to you?' is so important… we want to provide clinical trial opportunities that might be helpful for them, not another hoop to jump through."
Advocate for patient needs
Clinical trial recruitment companies, lab vendors, site staff, and anyone who interacts with a patient can help improve the clinical trial experience. Based on feedback they hear directly from patients, recruitment and enrollment specialists should become advocates for patients' needs. This feedback provides insight into what a meaningful outcome would be for these individuals and their families.
Ultimately, understanding the patient journey and realistically examining what trial participation would require of a patient can prove useful in identifying the potential barriers that prevent a study from meeting its enrollment goal. Taking a patient-centric, solution-driven approach to recruitment and enrollment, aimed at generating meaningful patient outcomes, may also accelerate timelines.
Provide lab service options
Amidst the COVID-19 pandemic, finding ways to be innovative with clinical trial patient recruitment has been key to keeping research on track. Virtual trials have become an increasingly popular option, which has made it easier and safer for more people to participate in research. With virtual studies, location becomes less of an issue. In one of our recent whitepapers, we explore whether alternative clinical trial approaches might ensure that more potential research participants have fair access to clinical trials.
Virtual studies can still require diagnostic tests (such as a blood draw), so it's also critical that any necessary in-person aspects can happen locally, removing the need to travel to a particular site. Partnering with local lab services can speed up recruitment for complex studies, whose inclusion and exclusion criteria commonly call for patients to meet the thresholds of certain lab values in order to qualify for a study. With this flexible approach, these types of trials invite many more patients to the table.
An Antidote, we use a diverse precision recruitment approach to quickly identify eligible patients and beat timelines. Learn more about our methods by downloading our case studies.