5 ways to make patient enrollment in clinical trials easier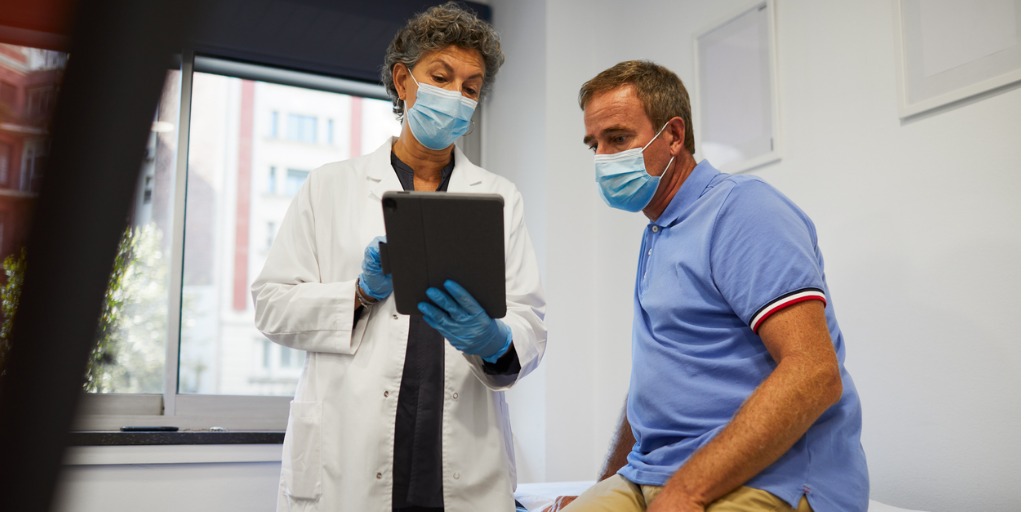 One of the key challenges in medical research is successful patient enrollment. It is not uncommon for trials to fall behind schedule due to low patient engagement — but by creating a recruitment and enrollment strategy centered on patient-centricity, more successful research processes can be made possible. Below, we are exploring some of the top ways to do just that.
Tips for streamlining patient enrollment in clinical trials
Gain an understanding of the patient population
Gathering and analyzing data can be a valuable way to understand the patient population a study is trying to reach. Gaining insight into what it's like to live with a particular condition can inform everything about a trial, from inclusion and exclusion criteria to outreach copy and ad imagery.
Facebook groups, Reddit communities, and Instagram hashtags all make it easier than ever to glean important details about patients, including their attitudes toward clinical research, what treatment regimens people are using, and how they prefer to refer to their condition. From there, it is possible to craft outreach materials and study information with these perspectives in mind, providing a personalized approach that is far more likely to resonate with users. It can also be useful to employ the services of a clinical trial recruitment company that has expertise in specific patient populations, as they will have a clear understanding of the individuals that may benefit the most from outreach.
Take a patient-centric approach
Taking a patient-centric approach in medical research typically refers to designing a clinical trial around patients' needs and perspectives. This can mean reducing the number of exclusion criteria likely to hamper enrollment, creating outreach materials that emphasize how a trial may help with unmet needs, or working with sites that have flexible hours for visits.
In addition to addressing one of the most common clinical trial recruitment challenges, a patient-centric approach can also help with retention throughout the trial process. While the commonly cited stat is that 80% of trials struggle with enrollment, it is also important to note that some studies estimate that up to 30% of patients who join a clinical trial end up dropping out — and replacing a study participant can cost more than double the initial recruitment. Patient-centricity can improve both enrollment and retention rates, making successful research far more streamlined.
Establish a relationship with potential clinical trial participants
A person who is contemplating clinical trial participation is making an important decision that could potentially be life-changing. Establishing a relationship directly with patients or their care provider during the recruitment and enrollment process makes it much easier to break down barriers, reduce stigma, and enable patients to have a seamless clinical trial experience.
Creating this relationship goes beyond just providing applicable study information. Making space for real conversations with patients and addressing their concerns from a place of compassion and patience can go a long way toward helping patients feel well-informed and comfortable about participating in a clinical trial.
Advocate for patients' needs
Regardless of their role, anyone who interacts with a patient can improve the clinical trial experience. Clinical trial recruitment companies, lab vendors, site staff, and others in the industry can all gather feedback from patients, which allows recruitment and enrollment specialists to advocate for patients' needs.
Understanding the patient journey and taking a realistic look at what trial participation would require from them can allow sponsors better identify potential barriers to enrollment, and can generate more meaningful outcomes for both patients and researchers.
Provide multiple service options
One unique upside of the COVID-19 pandemic is that it spurred many researchers to be innovative in the way their trials are structured and ran. Virtual trials have become an increasingly popular option, making it easier for more people than ever to participate in research, and alternative approaches to site visits make regular appointments less of a hassle. Many researchers have begun partnering with local lab services to offer patients the ability to do blood draws and other lab-value tests at locations that are convenient for them, which addresses a barrier to patient participation and reduces the burden on research sites.
At Antidote, we use patient-centric clinical trial recruitment strategies to quickly identify eligible patients and enroll them in trials. Learn more about our methods by downloading our case studies.