Three strategies clinical trial patient recruitment companies use in 2022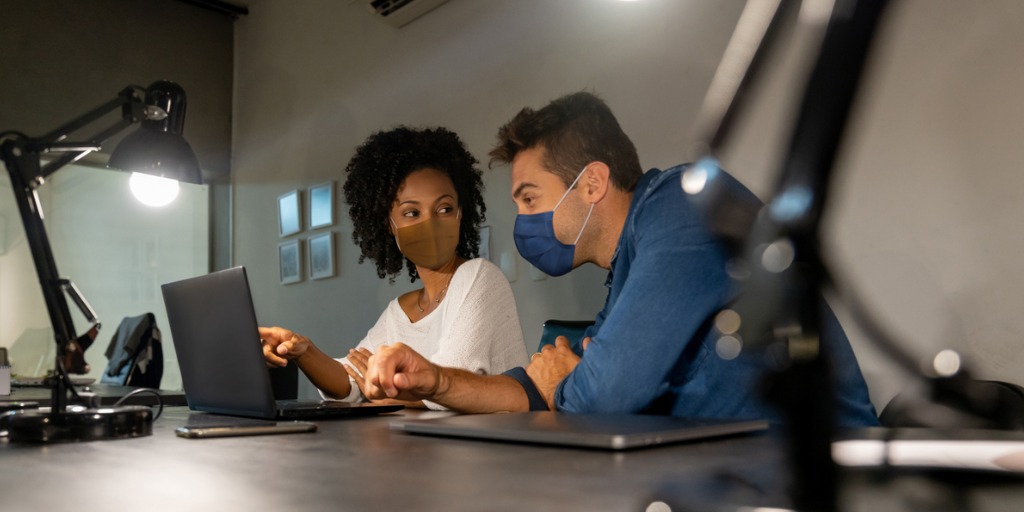 Clinical trial recruitment companies have a lot to be excited about in 2022. Sponsors and study teams have shifted toward decentralized clinical trial models, which has placed a renewed focus on the rapidly evolving digital space to cast a wide recruitment net. We outline three strategies that clinical trial patient recruitment companies will use in 2022.
Geotargeting and your clinical trial recruitment campaigns
Calls to push medical research forward while keeping patient burden low became critically important in 2020, when the COVID-19 pandemic caused over 1,000 clinical trials for non-COVID-19 conditions to delay their start or to pause. Many trials were forced to add virtual elements to their traditional trial approaches. While many could not go fully virtual due to the need to collect samples at specific milestones and check on patients in person, folding in technology reduced patient burden, keeping patients safer and allowing some trials to get back on track. When a trial is flexible in this way, including both elements of virtual trials and traditional trials and keeping patient burden low, it is referred to as a "decentralized trial." This model continued well into 2021 and looks as if it's here to stay.
The rise of decentralized trials calls for a careful analysis of your current geotargeting strategies. If a study is largely decentralized, location becomes less of an issue. Clinical recruitment companies can cast a wider geographical net by increasing targeting radii, which helps speed up the recruitment process overall and contributes to accelerations in the development of new therapies. In addition, widening the geographical recruitment net opens the door for clinical trial recruitment campaigns to test out different outreach platforms and fresh creative ads. In 2022, as detailed targeting options begin to shift on some digital platforms, the role of geotargeting will remain a critical element in enrolling patients for studies.
Expanding your digital footprint
Social media is thriving. According to Backlinko, as of 2021, the number of people using social media is over 4.48 billion worldwide, with the average user accessing 6.6 social media platforms on a monthly basis. There's a very good chance that your patients are somewhere on the most popular platforms, including Facebook, Instagram, Twitter, LinkedIn, Pinterest, Snapchat, YouTube, TikTok, Reddit, and Whatsapp.
Clinical trial recruitment companies will need to expand their digital footprint in 2022 by creating new strategies for a diverse network of social media platforms. Instagram and TikTok are forcing us to reimagine what creativity looks like, from short-form ads and collaborative video content to "Stories" style infographics and Twitter threads. How does clinical trial recruitment fit into the mix? In 2022, one thing we will see clinical trial recruitment companies do is partner with strong patient advocates who have built an impressive, informative, and caring community online focused on their condition area. To get a better idea of how patient advocates are creating community through social media, we highlighted five accounts to follow if you're interested in COPD and IBD content.
Partnering with influential patient advocates and, more importantly, creating content that actually engages your audience, is key. It's not enough for your recruitment strategy to solely revolve around interest and keyword targeting (especially with changes coming from Facebook in 2022). Your creative portion needs to really relate to patients as well. If your target audience is actively using Instagram Stories and making TikTok videos, for example, try making your ad into a vertically oriented video that looks like it belongs there (since most people use their smartphones vertically). Use language and imagery that resonate with what real patients are saying online.
The important strategy at play here is to diversify your digital platform selection so that you create compelling content for the most appropriate channels, casting a wide recruitment net. If you don't know where to start, you can work with a patient recruitment company like Antidote, who are experts at executing advertising campaigns using multiple outreach channels. This strategy should yield positive results for your clinical trial recruitment initiatives.
Incorporate automated and live follow-up communications
While clinical trials are top-of-mind for those running recruitment, for patients, your trial may be just one more email in their inboxes and consideration in their busy lives.
Automated follow-up emails or text messages can remind patients to take the next step. Some patient recruitment companies also offer follow-up services, so you can stay on top of the progress patients are making and flag sites that are slow to respond. Additionally, this can help trial teams identify the highest and lowest-performing sites and re-prioritize targeting and outreach strategies, as well as make sure that all sites have the same patient follow-up strategy.
Automation is a great start, but often, it's important to speak directly to patients to encourage them to take the next step. A friendly voice goes a very long way. For most patients, this is the first time they have spoken with a clinical recruitment company or a research site, so this first impression is critical. A positive experience on that first call could be the difference between a patient deciding to participate or dropping out, so communicating in an approachable manner is key. Juline Hobbs, Antidote's Senior Manager, Operations and Patient Experience, shares that "a positive experience when a patient is looking for a clinical trial is so critical because… they come to us looking for help, and we want to provide clinical trial opportunities that might be helpful for them, not another hoop to jump through."
The ultimate goal is to improve the patient experience. Having a sound follow-up can help lower costs in 2022 by reducing the number of patients who start the process and don't follow through.
The clinical trial landscape is changing. Antidote's clinical trial recruitment strategies have proven successful in this evolving space. We use a diverse approach we call precision recruitment to quickly identify eligible patients and beat timelines, optimizing campaigns on the go. Learn more about how Antidote can run robust recruitment campaigns for your trial.