5 ways to reduce patient burden in clinical trials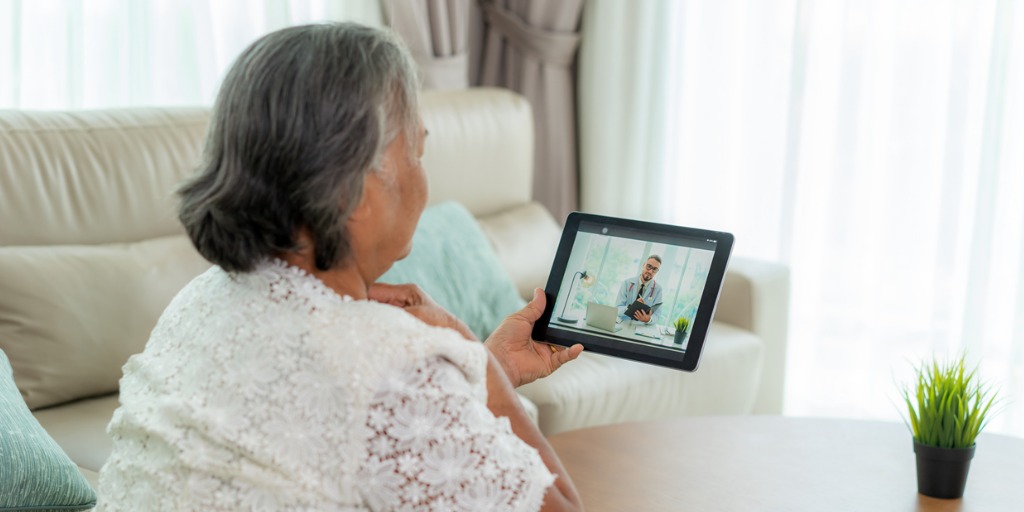 When developing the protocol for a clinical trial, it's important to consider the benefits for patients taking part. At the same time, it's also crucial to consider the possible burden the trial may place on patients. Scheduling difficulties, transportation issues, and confusing directions can all create a negative experience for patients that can ultimately lead to dropouts from your trial.
Unfortunately, many clinical trials run into challenges related to enrollment and patient retention. Not only do 80% of trials struggle with enrollment, but some studies estimate that up to 30% of patients who join a clinical trial end up dropping out, including 18% of patients who randomize into a trial. Of course, patients are free to leave a trial at any time, and some reasons are very personal and unavoidable. But planning ahead to include the patient voice in your protocol design and site staff training can help reduce patient burden and improve retention while reducing the costs associated with clinical trial patient recruitment.
Consider health literacy when creating materials for patients
The average American reads at a 7th-8th grade level, but most medical jargon is written well above this threshold. Only 12% of Americans are "health literate," according to a study conducted by the Department of Health and Human Services. Many individuals struggle to understand things like dosage amounts, consent forms, acronyms, and other common forms of medical lingo. A lack of health literacy can result in poor health outcomes, including hospitalizations, preventative services, and health management.
Make sure all of your patient-facing materials are simple to follow, and that sites are trained to respond to questions from patients throughout the trial. Share materials with patients during a feedback session or consult with a trusted partner for an evaluation of readability. Simple-to-follow directions on medication can also help improve patient adherence during your trial.
Think about the symptoms of the condition and how participating in a clinical trial may impact their daily life
Between work schedules, family commitments, personal events, and symptoms, site visits can be a serious barrier to participation. As you develop and refine your trial protocol, consider what daily life is like for patients joining your trial. Think about how the symptoms of the condition your trial aims to treat may impact patients.
For example, an arthritis patient may have difficulty opening certain kinds of packaging for medication. The invisible illness community provides another important example. Antidote spoke with patient advocates from this community to learn more about what participating in a trial entailed for them. For many with invisible illnesses, the fatigue and chronic pain that accompany these conditions can make it difficult to participate in research. Designing trials that account for flexible schedules can help. For help understanding a specific patient experience, consider running a focus group, conducting a patient survey, or connecting with a disease nonprofit. Use the information you gather to improve your protocol.
It's critical to offer options to accommodate your patients' needs. The COVID-19 pandemic highlighted the need for flexibility within medicine and research, and study design is no exception. When it comes to actually running a clinical trial, researchers have been trading traditional processes for virtual or decentralized opportunities. Decentralized trials remove the burden of physical attendance and encourage participation from wherever they may be. Location becomes less of an issue with decentralized trials, lifting a necessary barrier to participation. In addition, this ensures that the results of studies represent a larger, more diverse body of patients.
Provide training for site staff
In addition to a well-designed protocol, a patient's experience at the research site itself can also make a significant impact on patient recruitment and retention.
The informed consent process can be key to ensuring patients fully understand what participation will entail. To help, site staff should make it their goal to communicate trial expectations as clearly as possible, including what medical procedures will be used and how frequent site visits will be. During the conversation, site staff can also give patients the opportunity to express whether they will have any difficulties with transportation. Encourage site staff to share feedback from patients related to transportation challenges and other frequently asked questions that may impact patient recruitment or retention.
A reminder: For many patients, this is the first time they have spoken with a clinical research site, so the initial impression is critical. A positive experience on that first call could be the difference between a patient deciding to participate or dropping out, so communicating in an approachable and reassuring manner is key. A friendly voice goes a very long way.
Provide fair compensation and offer positive incentives
Incentives for participating in your clinical trial, such as paying travel costs and providing compensation, can be a great enrollment driver. Even if you're not able to offer compensation, the trial may include other benefits, such as a small number of in-person visits, the ability to answer surveys on your phone or participate from home, or the opportunity to make an impact on research.
We've found that altruism is the primary reason people want to contribute to research. Even if you're not able to offer compensation, try to make patients feel appreciated. Being available to answer questions in between visits can be one way to help patients feel engaged in the trial.
As far as burden goes, one survey about clinical trial participation barriers revealed that the number one reason for declining to participate in a trial is the inconvenience of travel, cited by 42% of respondents. This is backed up by research from Deloitte, which reveals that 70% of potential participants in the United States live more than two hours away from the nearest study center. If you predict transportation will be an issue for your trial, consider working with a company that provides these services or offers compensation for patients who use them to get to your trial. Even if providing compensation or travel services adds up-front costs, it's worth it if your efforts improve patient recruitment and retention in your trial.
Use technology to improve the patient experience
Text messaging services, email newsletters, electronic patient-reported outcomes (ePRO), and other technologies can help engage patients throughout your trial. Some studies suggest that patients who record symptoms and answer questions electronically, rather than through paper forms, are much more compliant. This method also allows patients to provide responses in real-time as symptoms happen, with a timestamp automatically included.
If you do use ePRO for your trial, make sure that site staff are trained on frequently asked questions related to the technology and feel comfortable navigating the tools on a variety of devices, if patients will be providing their own.
Another strategy to improve the patient experience is to create content like blog posts, educational guides, videos, and articles that can help build an informed audience for your study. The best part about creating content to help support recruitment efforts? It's low cost. Most websites support blogs that have the ability to embed photos, videos, and GIFs. Keep your patients interested with information that highlights the importance of research or offers tips on daily living with their condition. This can help boost recruitment and retention rates.
---
Antidote connects engaged patients with research opportunities. Download our case studies to learn how we aim to make every part of the recruitment process patient-focused.