How to move respiratory research forward in the time of COVID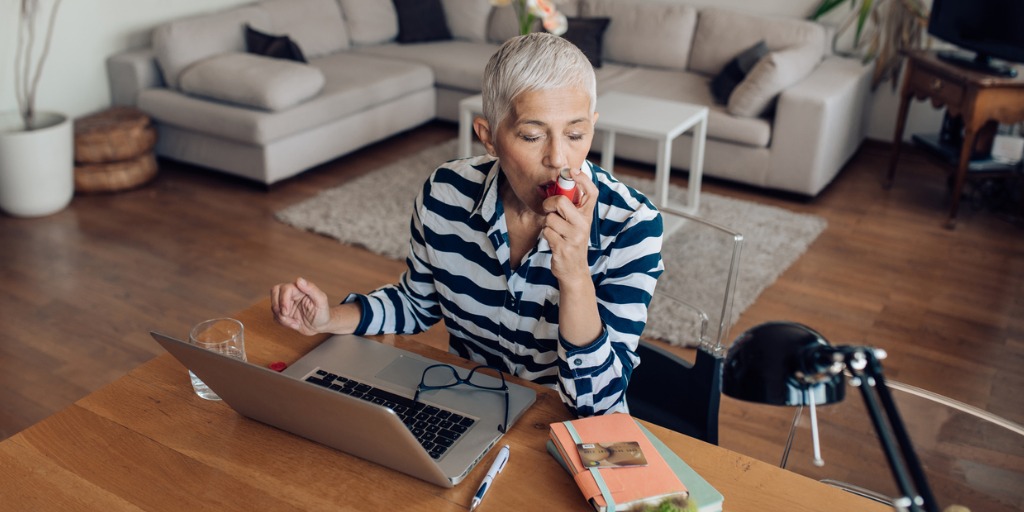 The COVID-19 pandemic has left everyone to adapt to a state of uncertainty. The medical community has been laser-focused on finding vaccines and treatments for COVID-19. Because of this, more than 1,000 clinical trials for other conditions have been delayed, paused, or deprioritized. Clinical trials for respiratory indications, in particular, have been impacted, especially because many lung diseases put patients at a greater risk of severe COVID-19. With these risks, how do you keep research moving forward for respiratory patients? We take a look at a few strategies for moving respiratory research forward in the time of COVID.
Strategies that respiratory clinical trials researchers can use during the time of COVID
Enrollment into most clinical trials took a huge hit during COVID-19. Medidata analyzed the change in new patients entering studies in April-August 2020 compared to the same months in 2019 for specific therapeutic areas. Respiratory system trials faced serious downward trends:
April 2020: -92% change in new patients entering studies and their sites.
May 2020: -85% change in new patients entering studies and their sites.
June 2020: -41% change in new patients entering studies and their sites.
July 2020: -17% change in new patients entering studies and their sites.
August 2020: -33% change in new patients entering studies and their sites.
Not only have many of these trials been delayed, but people living with respiratory conditions may not be able to visit a site due to special medical needs that make them particularly vulnerable to COVID-19. It's critical for researchers to adopt new strategies now to ensure that, when the pandemic subsides, you're ready to safely engage patients again.
Build a pre-recruitment strategy for when your trial starts back up again: If your trial is paused or if it's not safe for your patients to make it to a site, that doesn't mean you need to stop recruitment altogether. Patients are home, and many are on their computers more than ever. Last year, we took a close look at the impact of COVID-19 on digital engagement in the healthcare industry, particularly in regards to digital advertising for clinical trial patient recruitment. Comparing our metrics from 2019 to 2020, we saw an increase in click-through rate and registration rate across the United States. Consider working with a patient recruitment company to continue digital recruitment, but reframe it as "pre-recruitment." This essentially means revamping your strategy such that outreach for your trial is focused on creating a registry of eligible, engaged patients who can be re-contacted when the COVID-19 crisis subdues. This might require edits to materials and adjustments to planned patient flow, but will allow you to hit the ground running when your trial restarts.
Create educational resources: Patients who were enrolled in trials that needed to be paused are likely still looking for help with their condition, so educational and community resources are important. Consider gathering resources into one place to share with your patient community. This may include a list of specific Facebook groups that patients can join to share their experiences with their community, educational webinars hosted on YouTube, or blog posts with information about how to stay safe during the COVID-19 pandemic with respiratory conditions.
Work with labs and diagnostic services: Partnering with local lab services for recruitment and diagnostic testing during a trial can help with recruitment for respiratory and other trials in a safer manner. For some sites grappling with state-wide and country-wide protocols like no lab-only visits, these partnerships can allow trials to continue. Nobody should be excluded from your trial because they can't make it to a central location for sample collection. Working with a direct-to-patient vendor — or their recruitment company partners — to safely provide participants with access to lab/diagnostic services can increase interest and enrollment in your trial.
Antidote's approach to clinical trial recruitment has proven successful in this changing environment and can save sponsors recruitment time with their respiratory studies, while providing a positive trial search experience for potential participants.