How clinical trial recruitment companies can improve study timelines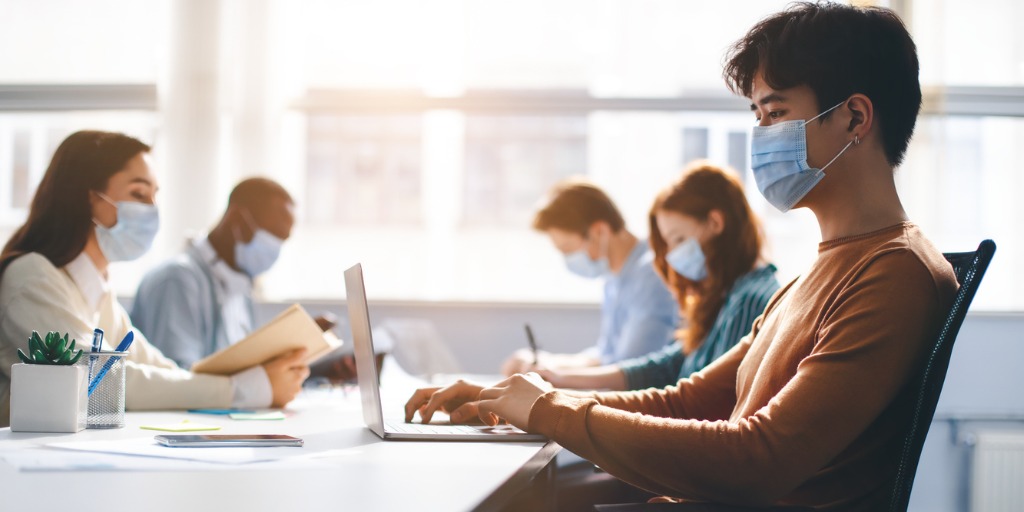 More than 80% of clinical trials don't reach their recruitment deadlines. Accelerating patient recruitment can allow your trial to beat deadlines and bring your treatment to market faster. Speeding up timelines is easier said than done, though. Working with a clinical trial patient recruitment company that takes care of some of the most challenging parts of recruitment, including prescreening patients, using a diverse digital marketing plan, and working with a partner network, can help you reach your goals quicker. Consider these three ways that clinical trial recruitment companies can improve study timelines.
Developing an effective prescreener
One way that clinical trial recruitment companies improve patient eligibility and speed up timelines is by using a digital prescreener, a short questionnaire that asks patients about themselves and their condition. This helps identify potentially qualified patients early in the process. Prescreeners can live on landing pages that are easily shareable across different advertising channels.
It's important to strike a balance between a detailed prescreener that captures important eligibility information and one that's too complex or burdensome for patients to complete. The key, too, is to use language that is clear, concise, and not jargon-heavy. Working with a recruitment company that has access to patients through patient advocacy groups is an advantageous move — it ensures that the questions you're asking resonate with the patient population. Not all requirements can be easily screened for online, such as specific lab values, and some may also be better asked over the phone.
To complement prescreeners, some clinical trial recruitment companies have a team to help with follow-up services. Studies show that patients expect some kind of follow-up. If they are not called within 48 hours, they lose interest in taking part. Follow-up can help lower costs by reducing the number of patients who start the process and don't follow through, and save time by proactively reminding patients and sites to take the next step. While it might be a time-consuming exercise, it's critically important to maintain a human connection throughout the clinical trial process.
Using a diverse digital recruitment approach
Now that you've created an effective prescreener, it's now time to drive traffic to the landing page where the prescreener lives. To do this, it's best to use a diverse digital marketing recruitment approach from the start.
With more people going online for health information than ever before, digital marketing campaigns should be at the forefront of any clinical trial marketing plan, and should focus on social media, paid search, and native advertising spends. Work with a clinical trial recruitment company to craft a strategy that allows for many avenues of outreach.
Nearly 4 billion users in the world are scrolling through Facebook, Instagram, Twitter, TikTok, Snapchat, Pinterest, YouTube, Google, and more on their phones and laptops. By using the advertising capabilities on all of these platforms, clinical trial recruitment companies have the ability to reach patients wherever they are online. Many companies use social media ad platforms to target specific interests related to a study's inclusion criteria. Companies may also use tools like Google Ads or Microsoft Ads to capture potential participants who are searching for a particular keyword, as well as banner ad placements, which are targeted based on the websites that potential participants visit.
Clinical trial recruitment companies are also experts at knowing where a given audience engages with content that will drive recruitment, including:
Facebook groups, where patient communities often discuss their experiences living with a given condition
Quora threads that shed light on the kinds of questions your audience is asking
Reddit forums that highlight potentially niche topics that might interest your patient community.
Having a diverse approach to digital recruitment with a deep knowledge of the target audience from the start is another way that clinical trial recruitment companies help trial teams beat timelines.
Working with partners to reach the right patients
Clinical trial patient recruitment companies have connections with an array of patient organizations and advocates. Teaming with partners provides recruitment companies important collaboration opportunities and guidance on the best way to reach patients.
At Antidote, we have a partner network of more than 250 advocacy organizations we work with to obtain these types of patient insights. Patient advocacy groups and health nonprofits help recruitment companies better understand a patient community's attitudes towards research. Knowing the best ways to reach a patient community drives traffic to prescreeners more efficiently and helps sponsors reach their timelines faster.
Clinical trial recruitment companies can help you create prescreeners, run diverse social media and paid search campaigns, and connect with partners, all with the end goal of improving study timelines. Tap the button to download our case studies and see how we've helped sponsors speed up their recruitment efforts.