What's Ahead for Clinical Trial Patient Recruitment Companies in 2018?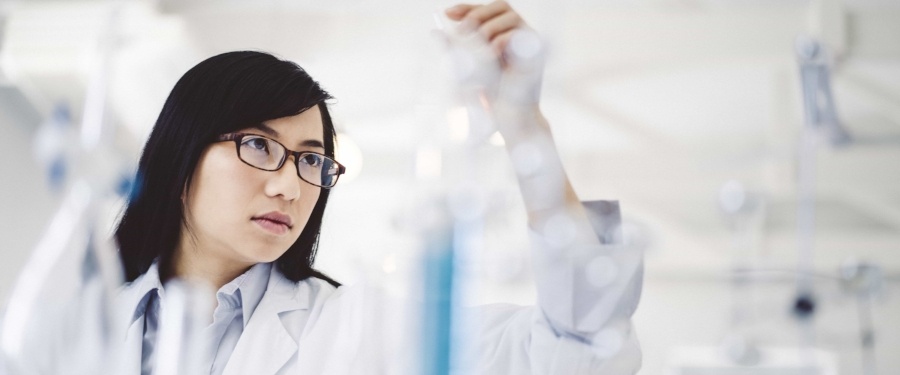 As 2017 wraps up, we're looking ahead to the trends we predict will drive innovation at clinical trial patient recruitment companies in 2018. From the rise of Facebook Messenger bots to an increased need for rare disease patient recruitment, our predictions promise an interesting year in the clinical trial space.
Patient centricity will become more important for patient recruitment.
While you may hear this particular buzzword more often in the context of study design, patient centricity is also important for clinical trial patient recruitment. From creating materials that are the right reading level for patients, to getting feedback from patients on ads and materials, it's never too early in the clinical trial process to think from a patient's perspective.
The industry appears to be improving in this area, though there's still room for growth. In a recent survey, 29 percent of respondents replied that they do not solicit feedback from patients on patient centricity initiatives. For those that do, 48 percent report using patient advocacy groups to hear the voice of the patient.
Recruitment companies will look for new approaches to increasing trial diversity.
In May, results from the PLATINUM Diversity Study demonstrated that minority groups can have significantly different outcomes from cardiac interventions, underscoring the need for diversity in trial recruitment.
One way to recruit a more diverse population is to work with community organizations and nonprofits that your patient population trusts.
Earlier this year, Antidote hosted a panel on increasing patient diversity, featuring a few of our partners. Donna Cryer, President of the Global Liver Institute, said in the webinar that lack of trust is one of the biggest barriers to minority patient participation.
"There isn't a foundation [of trust] laid," she said. "Efforts to bring clinical trials through to community groups, with churches, with trusted intermediaries are so important to establish that trust and rapport."
Online recruitment strategies will continue to get smarter.
As online clinical trial recruitment becomes more and more common, companies will flex new technological muscles to stand out. For example, marketing manager David Tindell predicts that clinical trial recruitment companies will make more use of some of Facebook's more advanced tools, like Messenger bots and lookalike audiences. Companies will also become savvier with measuring results and identifying what approaches are most effective for results further down the enrollment funnel, Tindell predicts.
More flexible clinical trials will call for more nimble recruiting.
Last year, AstraZeneca adjusted a trial's endpoints and number of patients after a competitor's drug for small cell lung cancer failed in clinical trials. Clinical trial recruitment companies should be prepared to quickly pivot to these kinds of changes as sponsors become more flexible for the good of the trial and patients.
There will be a bigger need to recruit patients living with rare diseases.
The experts over at Forbes predict that more pharmaceutical companies will be investing in treatments for "specialist" diseases. That means there will soon be an increased need for patient recruitment in specialized disease areas.
Those in the rare disease community may be more interested in participating in clinical trials because of a lack of other options for their condition. To connect with these patients, it's helpful to work with a recruitment company that has relationships with disease organizations and patient advocates who can tap into the rare disease community.
Find out how Antidote can help you connect with the right patients in 2018 through our network of 200+ patient advocacy partners and team of digital marketing experts.